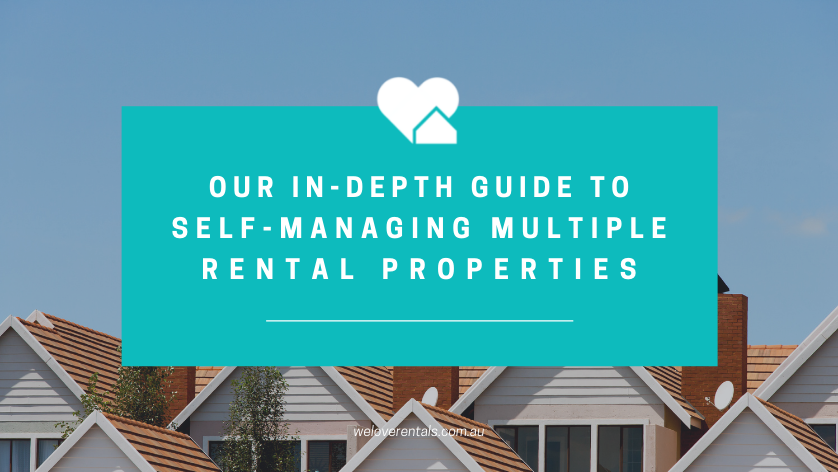 How To Manage Multiple Rental Properties
Wondering how to manage multiple rental properties? Read on to get all your questions answered!
Investing in property can be a sound long-term investment strategy, offering you an income stream and the potential to make capital gains. 
However, juggling all the tasks involved in managing multiple rental properties can seem overwhelming – not to mention whether you should reach out to property management companies or self-manage.
This blog will discuss how to handle these tasks and make your rental property portfolio a success.  
Self-Managing Multiple Rental Properties
Still making up your mind? Before deciding whether managing multiple rental properties is for you, consider the following points:
Property Management Explained
What is property management?
Traditionally it involves finding tenants, collecting rent and overseeing the maintenance of a rented property.
The best property managers also maximise the return on rentals.
This means they improve the capital value of your investment while also maximising rents.
Ways they do this include:
marketing

the property effectively 

vetting and

choosing reliable tenants 

arranging

enforceable tenancy agreements

carrying out regular, thorough

property inspections

to detect problems early

arranging

maintenance

and

repairs promptly,

so rentals retain

value 
lodging bonds

,

collecting rents

and

paying expenses

on time

keeping accurate

financial records

managing

tenant requests

and 

resolving problems. 
This list is not exhaustive — it is a general guide.
NOTE: lessors must carry out these activities within legal requirements.
Who Can Manage Rental Properties?
Landlords have the choice of managing their own rentals, hiring a property manager or engaging a property management company. Learn more about the pros and cons of using a professional rental property service.
MANAGING PROPERTY AS A PRIVATE LANDLORD
Landlords who are self-managing multiple properties must comply with all applicable laws, including:
 the

Residential Tenancies Act (1987)

and Regulations,

other relevant legislation,

including building codes, safety laws, and common law 'duty of care'. 
It can be hard to remember all the legal requirements, especially with multiple properties. 
The mandatory forms alone are a minefield — using the wrong form or not observing required processes can make your lease or notice invalid.
Doing everything yourself may be stressful and risky, especially when you have multiple properties to manage.
Alternatively, you can engage professional property managers. 
EMPLOYING A PROPERTY MANAGER
If you engage an expert to handle your properties, you have choices.
Real estate sales representatives can offer property management services. However, a specialist property manager will usually have more experience and knowledge. In short, specialists know how to manage multiple rental properties. They do it every day!
Property managers must: 
be employed by a

licensed real estate agent

be trained in all the

relevant laws

complete annual

Compulsory Professional Development

 

uphold

legal requirements

take

due care and act diligently

put

your interests first

.

 
Do I Have The Expertise To Manage Rental Properties?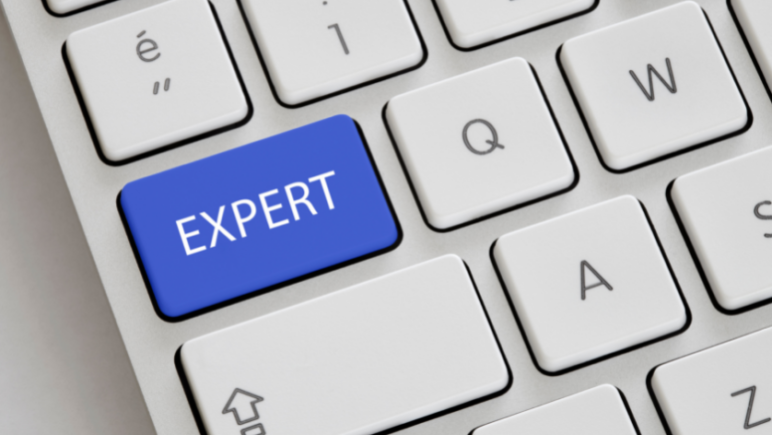 It is possible to take care of rental properties effectively if you take the time to educate yourself on legal requirements and apply correct processes.
Knowing the Residential Tenancies Act 1987 thoroughly is essential. Other relevant laws include Privacy, Safety and Equal Opportunity laws. 
Liaising effectively with tenants is critical, requiring excellent communication skills.
Poor communication can damage tenant relationships. This makes it harder to retain good tenants, get maintenance done, or show the property to prospective tenants or buyers. 
High tenant turnover increases advertising costs, loses rent during vacancy periods, and creates a lot more work!
PROS OF SELF-MANAGING MULTIPLE INVESTMENT PROPERTIES
Benefits of self-managing your rentals can include:
direct

control of expenses
personally inspecting

your properties. 
NOTE: you can also personally inspect when using an agency. 
CONS OF SELF-MANAGING MULTIPLE INVESTMENT PROPERTIES
Some of the drawbacks of self-managing:
it's

time-consuming,
tenants expect 24/7 service

for urgent matters,

knowing tenants personally makes

enforcing decisions harder,
not knowing tenancy laws

thoroughly can lead to

breaches and fines,
record-keeping is challenging

without specialised software,

evicting tenants

can be a drawn out process if you don't know your rights and responsibilities.
Benefits Of Technology And Software For Investment Property Owners
Agencies manage multiple properties efficiently, using specialised software, data and systems. This helps to streamline processes and avoid legal breaches. 
Tenancy databases aid in checking applicant history. These databases may charge significant fees to private landlords but are often a standard feature in agencies. 
Property managers access other industry databases to calculate market rent accurately. 
Their property management software can:
schedule key tasks 

prompt

routine inspections or notices
handle rent collection

allow tenants to

make requests online

create in-depth

Property Condition Reports

(PCRs)  

document

expenses
issue reports.
Agencies also have qualified, insured tradespeople on call.
Landlords can replicate these systems (at a price), but it may be more cost-effective to employ a property manager.
At We Love Rentals, we already have highly effective systems and access to top industry databases.
If you own multiple properties, you might employ one property manager for the whole portfolio or engage a property manager for each property. 
Using Different Property Managers For Each Individual Property
Using multiple property managers will give you local expertise for each property.
However, it can be challenging in other ways — for instance, landlords must communicate queries about multiple properties to each property manager individually. 
There will also be separate monthly and End of Financial Year (EOFY) statements — this gets messy at tax time.
Using One Property Manager For Multiple Investment Properties
Many property owners prefer to have one property manager and one point of contact. 
They appreciate receiving financial statements together in one format each month and for the EOFY. 
Marketing Multiple Rentals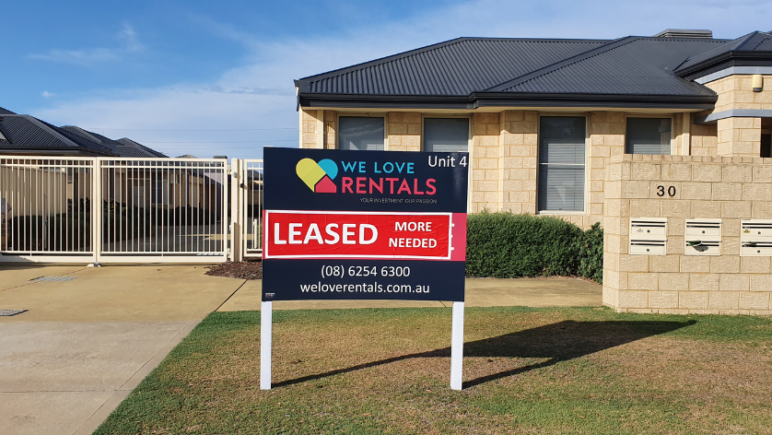 Marketing multiple properties is similar to marketing a single rental, but sometimes economies can be achieved. 
At We Love Rentals, property marketing costs are included in our flat letting fee — photography, digital marketing, it's all covered!
We recommend staggering letting periods for different rentals. This makes the process more manageable and helps cash flow by avoiding concurrent vacancy periods. 
Hire A Property Manager: How Property Managers Help You Find the Best Tenants
It can be tempting to go it alone to save money, but the advantages of using property manager can reduce your stress and risk.
They have extensive experience in finding great tenants — and know what to look for and what to avoid! 
Tenancy databases allow thorough tenant screening to assess applicants objectively.
At We Love Rentals, we subscribe to all three top tenancy databases.
Our Property Managers Are Rental Experts 
At We Love Rentals, our property managers only look after rental properties and handle a maximum of 80 rentals each. They have the expertise and time to maintain each property carefully.
They know how to look after multiple properties to increase returns and enhance property values — after all, they do it every day!
If you think we can help you turn your property investment portfolio into an even greater success, get in touch on (08) 6254 6300 — Brendan, Janine or Sarah in our management team would be more than happy to discuss how to manage multiple rental properties with you. You can also book a free market appraisal here.