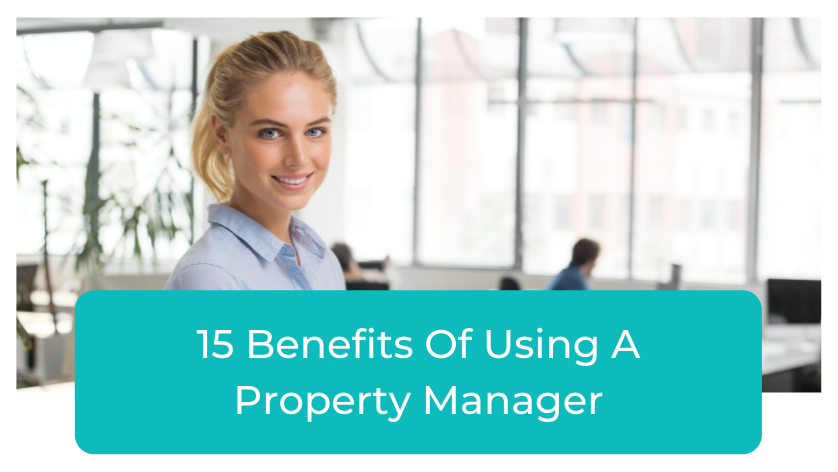 15 Benefits Of Using A Property Manager
Do you know the benefits of using a property management company to handle your rental?
Read on to learn 15 key advantages for landlords…
The saying "you have to spend money to make money" has proved true time and time again, especially when it comes to Australian property management!
Although there is a cost, the benefits of using a property manager can save, or make, you money in the long-term.
They can also handle aspects of managing a rental that you find tricky or stressful and give you expert advice.
That's why we recommend using an experienced, affordable property management company in Perth like We Love Rentals who specialises in rentals.
In this blog post, we'll run through the benefits of using a property management service, from managing day-to-day tasks efficiently to negotiating disputes and avoiding legal dramas.
Book a Free Rental Appraisal Now
An experienced property manager will help you by:
1. Expertly marketing your property for lease
A property manager can optimise the marketing of your property/properties. They have:
extensive experience writing compelling ad copy
knowledge and tips on what works best (from experience)
access to specialised online rental platforms for better reach.
At We Love Rentals, our simple, flat letting fee includes professional photography, a 'for rent' sign, as well as placing your property as a "featured" listing on sites like realestate.com.au and REIWA — this keeps it at the top of the main page for more time than standard listings do (and gives your property more exposure to tenants).
2. Saving money in the long-term
Although a property manager may seem like an extra expense, they will help you minimise costs over the long-run.
Property managers help cut costs by:
negotiating better rates with tradespeople for repairs and maintenance
keeping detailed records of expenses to reduce your bill at tax time
identifying problems during property inspections before they get worse (e.g. leaks, infestations, blocked gutters)
knowing about landlord's insurance and optimising your ability to claim (for example, ensuring breach notices are issued if required)
recommending a quality tenant who will pay promptly and maintain the property.
At We Love Rentals, we charge three simple fees for our comprehensive property management service:
a fixed management fee — 12% of the rent + GST (we don't charge extra for inspections, database checks or admin!)
a letting fee — the equivalent of 2 weeks rent + GST
a court appearance fee — $77 per hour, capped at five hours.
Rental management agent fees may be tax deductible, too.
Read our breakdown of property management fees in Western Australia and work out whether you're paying too much.
3. Keeping vacancy periods minimal (for maximum benefits)
Although vacancy periods can't be avoided entirely when renting your property out, a skilled property manager can keep them to a minimum.
They can also help you:
identify cosmetic renovations or repairs that will improve market appeal
market the property effectively
achieve optimum rent.
4. Taking the stress out of viewings
Taking the time to conduct property viewings can be tricky. Keeping an eye on everyone while answering questions from potential tenants can be stressful.
Rental managers are experienced in juggling these tasks and are available for viewings at convenient times for tenants.
This can save you a lot of time!
5. Finding the best tenants possible
At We Love Rentals, our property managers know what to look for in a great tenant. We also understand for first time investors, renting your property out can be a little daunting.
Did you know using a property management service grants you access to specialised tenancy databases? With a subscription, a property management company can use them to screen applicants, and check their previous rent history (we subscribe to all three leading tenant databases)!
Years of experience also gives your property manager a "sixth sense". They can spot high-risk applicants a mile off! This is a big advantage whether you're a first-time landlord, or a seasoned investor, especially in a competitive rental market. In short, a professional property manager can spot a good tenant from a bad tenant.
6. Achieving the best rent possible
Property management companies have access to industry data that helps them calculate the 'sweet spot' for rent — the highest rent the market will bear without causing an extended vacancy time.
With less experience and data, a private landlord may find it much harder to calculate market rent.
Book a Free Rental Appraisal Now
7. Negotiating the lease
Whether you're negotiating a new lease, or a renewal, an experienced property manager can help you to negotiate optimal rent, and ensure the lease is legal and valid.
NOTE: Landlords are not always aware that altering the standard Residential Tenancy Agreement (Form 1AA) can invalidate the lease and incur fines. Additional terms may be added if they don't breach the Residential Tenancies Act (1987) (the RTA).
An expert property manager can ensure that your lease is watertight, and also offer you tips and advice on an optimal lease term for the current market conditions.
8. Managing day-to-day tasks
Managing an investment property involves many tasks, including handling tenant enquiries, arranging maintenance, paying bills, conducting inspections and keeping records.
Even the most experienced landlord can find all this overwhelming and time-consuming — which is why engaging a professional property management company is your best bet.
They will have streamlined systems for collecting rent, contacting tradespeople, communicating with your tenant, and conducting inspections, to help ensure nothing is missed.
9. Handling requests promptly
One of a property manager's main jobs is to keep happy tenants (and to deal with them when they are not). Good property managers know happy tenants lead to lower vacancies. Tenant retention is key.
As a specialist property management company, we pride ourselves on responding to tenant/landlord enquiries effectively. We know how important being contactable is when building a strong rapport with all our clients.
Whether it's a call about emergency repairs or a question about the lease, we respond promptly.
10. Collecting rent on time
Having rent paid on time may be crucial for you — your property manager can be a godsend in this area.
We will follow up on late rent payments and have the hard conversations necessary to protect the cash flow of your investment. Tenants will know that late payment is not acceptable. One of the biggest advantages of hiring a property manager is not having to worry about rent collection.
We Love Rentals will pay your rent on a schedule that works for you!
11. Arranging repairs and maintenance
All properties require repairs and maintenance at times.
Finding reputable tradespeople and negotiating competitive rates can be difficult for landlords.
Understanding RTA requirements for 'urgent' repairs and for giving tenants proper notice of entry can also trip landlords up.
We Love Rentals have a database of qualified, trusted, fully insured (and competitively priced!) tradespeople we can call on. Your investment is in safe hands.
12. Resolving disputes
Disputes between landlords and tenants can happen, particularly over the bond or early termination of a lease.
One of the key advantages of having a property manager is they know how to be assertive with tenants, without breaching their rights.
Often disputes can be resolved amicably. If not, your property manager will know how to represent you effectively in the magistrate's court.
This area, in particular, is where the benefits of having a property manager can far outweigh the costs.
13. Keeping tenant relationships professional
Sometimes, landlords feel pressured to please and accommodate every wish their tenant has. Enforcing lease terms and dealing with lease breaches, and other problems can be awkward.
Your property manager can help.
They have strong communication skills, and maintain a professional, "arms-length" relationship with your tenant, making it easier to be firm with them, and guide them through the correct procedure.
14. Avoiding legal dramas for you (the landlord) and your tenants
The primary legislation governing residential tenancies is the Residential Tenancies Act (1987).
It covers a myriad of legal requirements and processes, from lodging the bond to serving valid end-of-lease notices.
Landlords who get these things wrong risk fines.
This is, again, one of the key benefits of a property manager. They can guide and advise you on the correct legal processes whether you've got one or more investment properties.
15. Reducing stress levels
The benefits we've mentioned can take a lot of stress off the shoulders of our landlords.
We take care of the tiny details, make sure rent is paid, deal with disputes and advise you on strategy — this can be a massive relief!
Perth's experienced residential property management agency
We've covered a lot of ground here! Hopefully you now have a better understanding of the advantages of using a property management company, and how they can help take care of your investment. At We Love Rentals, we are professionals! Our property managers specialise in residential rentals and take pride in managing each property as if it were their own. They're experienced, efficient and would love to take some of the weight off your shoulders!
We can help you achieve great results from your property. Give us a call at our office on (08) 6254 6300 or book a free, no obligation market appraisal — our approachable, family-run property management team would love to help!
Book a FREE Rental Appraisal