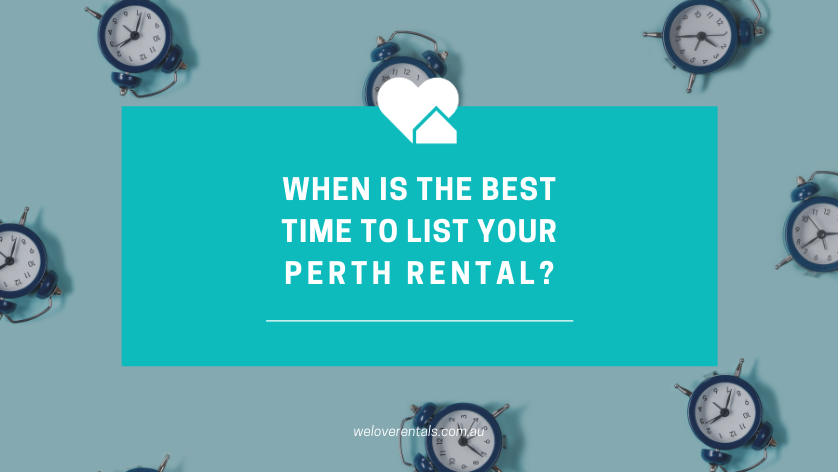 When Is The Best Time To List Your Rental Property In Perth?
At We Love Rentals, our property managers are rental specialists — we want to help every landlord get the most out of their property. An essential step in this process is deciding when the best time to list your rental property is… 
So, how do you decide?  
Often, circumstances will dictate when you seek new tenants — for example, if the lease term is up and you need a tenant to keep up cash flow, then that may decide for you that right now is the best time to list your rental property.
However, a great Perth-based property management team such as We Love Rentals can help you strategise effectively, so you can take advantage of moments of greater flexibility. 
Your property manager can advise you on:
what

target market

is active at the time you want/need to advertise your rental

peak times

for renting to each type of tenant

how to

customise your lease

.
Ultimately the best time to list your rental property will come down to your personal circumstances. So have a read below and learn which strategy will work best for you…
Book a Free Rental Appraisal Now
What target market is best, and is it active right now?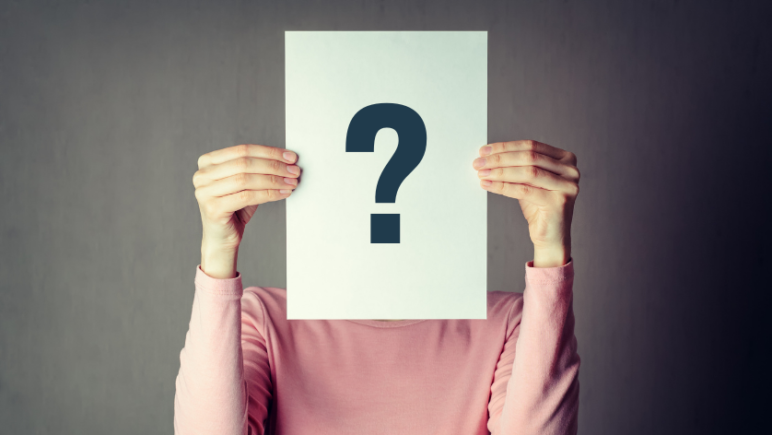 You may want to attract a particular kind of tenant to your property. If it is near a university, you might target students or academics (depending on the property's condition). If you own an inner-city property, you may hope for professionals. Suburban properties can be perfect for families and pet owners. 
Each demographic has a time when demand is usually high: 
for

students

, late January and early February 

for

executives

, November and December 

for

families

, school holidays/the end of the school year. 
Depending on the time of year and your property's features, your property manager may advise you to target one type of tenant, or to go broader.
Making the most of busy periods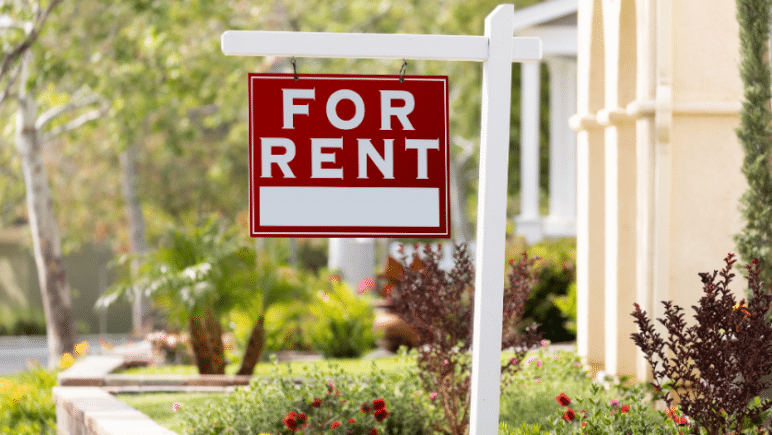 Certain periods can be a golden opportunity to find a new tenant. March-April is traditionally the busiest time for moving in WA, but this can vary from suburb to suburb and year to year— for example, at We Love Rentals, we had a 0% vacancy rate in June 2020. 
Now is a great time to make sure you're paying a competitive rental management fee, too.
It also varies by property type. Houses are popular with families, who often prefer to move during school holidays, and students who often move just before the academic year starts. Apartments have broad appeal, attracting tenants throughout the year. 
Again, your property management company can give specific advice depending on your suburb and property type. 
Note: Some experts predict early 2021 could be the best time to list your rental property in years. REIWA President Damian Collins expects an explosion in rental demand after the COVID-19 ban on rent increases and evictions ends in March.
Customising your lease 
Sometimes circumstances force you to rent in a period of low demand. But with the help of your property manager, you can consider customising your new tenant's lease length (with their agreement of course) so it will end just before the best time to list your rental property.
For example, you might rent to a student in July, and offer a 7-month lease. This allows you to re-let in late January when many students are house-hunting. 
Or you might offer a 14-month lease on a CBD apartment to a professional beginning a new job in January. You can then re-let in the high-demand March-April period. 
The best person to help you decide on the right lease length for you is a property manager. 
At We Love Rentals, we want to help you maximise your return and take the rental stress off your shoulders. Deciding the best time to list your rental property can be tricky, but it can make a world of difference in finding a quality new tenant quickly, saving you time and money! 
If you think we can help, Brendan, Sarah or Janine in our family-run property management team would be happy to chat with you — get in touch on (08) 6254 6300!