Top Leasing Suburbs in Perth | March 2021
Rental activity in March broke some records! Read on to learn our top leasing suburbs in Perth this month…
In the last 30 days We Love Rentals recorded 1,013 tenant enquiries and 101 tenant applications for rent!
Top #5 Perth rental suburbs for enquiries 
Beckenham

Como
Top #5 Perth rental suburbs for applications 
Beckenham

Como

Queens Park
Rental activity in March 2021…

Rental activity reached record highs in March!
Compared to February, our agency recorded 101% more tenant enquiries, 597% more tenants registered to inspect our rentals, and 146% more tenant applications, with rentals taking 10 days on average to lease.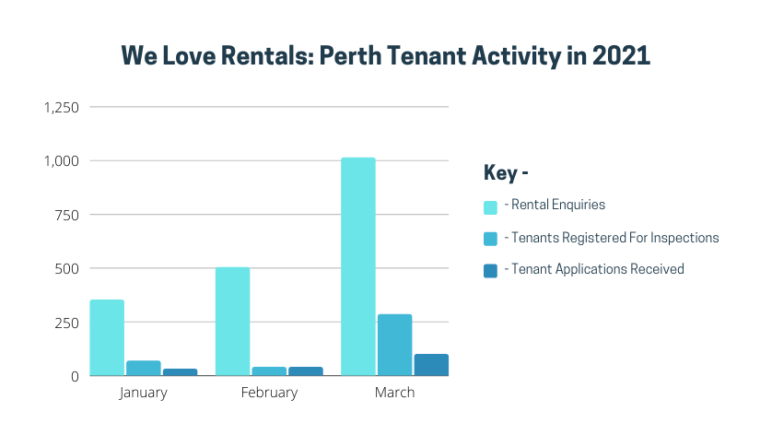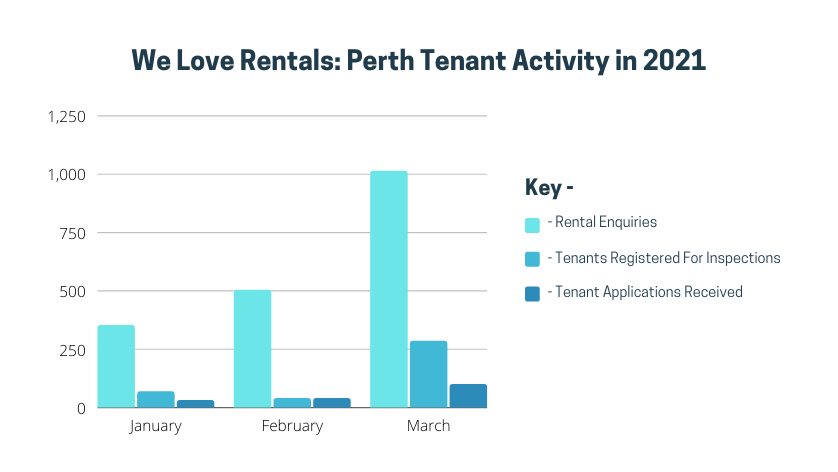 What's more, a new suburb took out the top spot for tenant enquiries this month – Bedfordale!
This is because there were not one, but TWO horse properties available for rent, at 688 Albany Highway in Bedfordale and 80 Albany Highway in Bedfordale. Rentals that allow horses are very hard to come by, so they typically lease quickly for good rent prices, even in slow rental markets. And as it's currently the most competitive rental market Perth has seen in 40 years, niche properties like this are in extremely high demand.
So if you're thinking of renting out your horse property in Bedfordale, or Roleystone, now is one of the best times to do so!
The We Love Rentals property management team has a lot of experience handling the extra workload that comes with rural rentals and can help you find the best tenant. Speak with one of our team here.
3 tips for tenants looking for a rental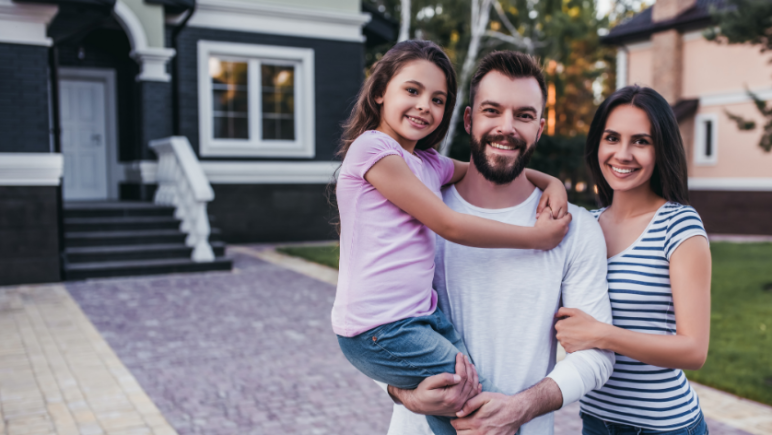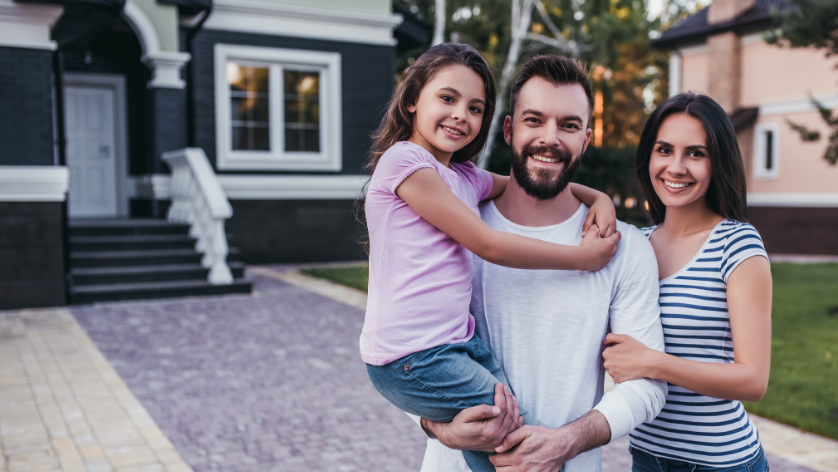 If you're a Perth tenant needing to move right now, you might be struggling to find a new place to live. For every rental you view, there will be on average, 10-20 other applicants to compete with.
To help your tenant application stand out from the rest, here are our top 3 tips…
Don't get spooked by the number of other people viewing the rental.

 
When you arrive at a rental viewing and find 20, 30, even 40+ people there to view it too, it's natural to think "we don't stand a chance." But at the moment, only half the people who view our rentals actually end up submitting a tenant application.
And remember, not every application submitted will be suitable for the rental; once the property manager checks the references, income and previous rental history. You could be the perfect fit, but you'll never know if you don't give the property manager a chance to consider you.
As the old saying goes, you've got to be in it, to win it. 
Make a stellar first impression at the viewing.
When it comes to first impressions, how you conduct yourself at the viewing is make-or-break.
Property managers make a mental note of everyone that arrives on time, presents well, and treats the property with respect. These are all good indicators of how reliable a prospective tenant is, and will earn you a spot at the top of the applicant pile. Hint, that's prime real estate when it comes time to present applications to the owner!
On the other hand, if you make the property manager wait for you to arrive (and make them late for their next appointment), don't present well, and let your kids run amok through the property – they will assume you will treat the rental in the same careless manner. And move your application to the bottom of the applicant pile…(it's very hard to come back from this).
Submit a hard copy of your completed application at the viewing.

 
In this highly competitive market, the golden rules are first in best dressed and the devil's in the detail…
The sooner you can get your completed application submitted, the sooner the property manager can start processing it, and the sooner it can be presented to the owner. Most rentals are leasing after the first or second viewing, so time is of the essence!
To get a leg up on the competition, have a hard copy of your fully completed application ready to give to the property manager at the viewing. This means having photocopies of your ID (100 points), bank statements and/or payslips, and your A4 cover letter ready, as well as your fully completed application form.
This will increase the odds of your application being processed first, and you will make a great impression on the property manager with how organised you are.
For more tips on how to make a landlord want you as a tenant, check out our blog post here.
Where is the best place to invest in 2021?
Drum roll… it's Perth!

A recent Australia wide survey found 48 per cent of investors chose Perth as the best place to buy an investment property in Australia, followed by Brisbane (voted for by 24 per cent of surveyed investors).
Why?
Timing of the market and forecast price growth for Perth were the two main reasons.
Perth rents are tipped to rise by 20 per cent this year now that the rental moratorium is over, while Perth house prices are predicted to increase by 12 per cent (and 8 per cent in 2022).
So, investors who purchase in Perth now could enjoy a high rent yield (well above 5 per cent in some suburbs), as well as capital growth.
To find out how much your rental could achieve per week, book an appraisal with Sarah Leahy here.
If you have any questions, feel free to get in touch on (08) 6254 6300. Our family-run management team would love to help!
Psst…want to know the top leasing suburbs in Perth every month? Join our email list and we'll send it straight to your inbox! Contact us here and we'll add you to our database.