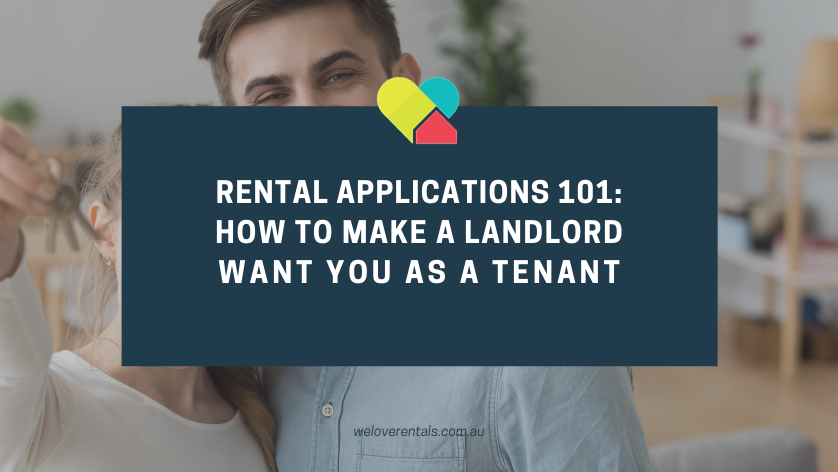 Rental Application 101: How to Make a Landlord Want You as a Tenant!
Your guide to a successful rental application
Applying to rent a property can be intimidating for anyone, from first-time tenants to seasoned property owners. But, we have good news – it doesn't have to be! 
The team at We Love Rentals has been in the Perth property management game a long time, so in this blog post, we'll give you some advice to follow to help you make the best possible impression on a prospective landlord or property manager.
When you're applying to rent a property, remember:
first impressions count

the devil's in the detail

a strong history builds foundations.
First impressions When Visiting The Property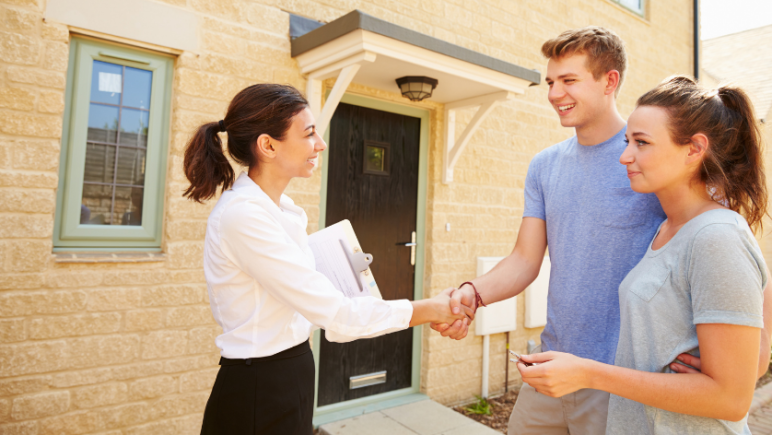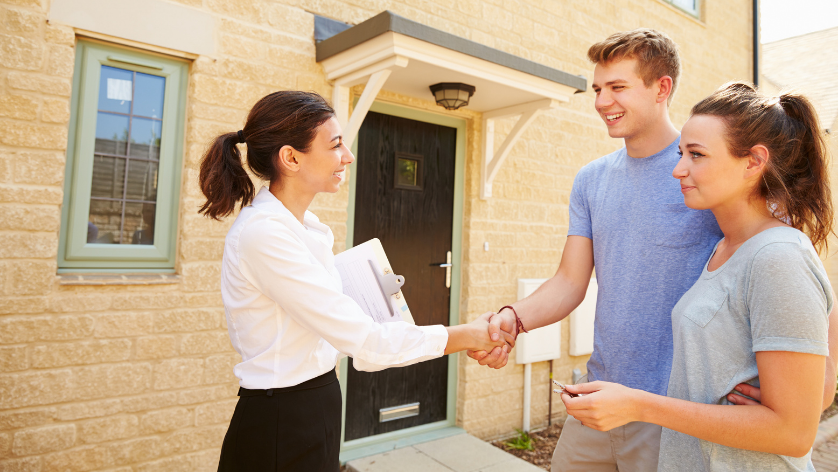 When applying to rent a property, first impressions count and you should really sell yourself.
Be polite to the landlord or property manager – this might seem obvious, but many applicants fall down in this area. 
A bad impression can be given by behaviours like parking in the driveway without asking first, or not communicating if you can't make it. 
Be on time. No-one wants to wait around for you.
Look tidy — this also goes for your car and anyone who comes with you. (Tidy applicants will keep the rental property tidy!)
Don't be too critical –  landlords are emotionally attached to their properties and can be easily offended. A property manager may also hear criticisms as a sign that you could be a "difficult tenant". 
The devil's in the detail…
Property managers are extremely detail-oriented — they notice everything, down to grubby marks on an application form.
Make sure you've double and triple-checked everything that will support your application, including having:
referees lined up 
100 points of identification
relevant employment

and

income details
a cover letter

selling your strong points

 
Be honest about all relevant details, including disclosing:
whether you are a

smoker
how many people

will live at the property

your

previous rental history.
Note: when choosing referees, make sure you ask referees for permission before listing them. 
Catching someone off guard can mean a brief reference at best, and a bad one at worst!
How to win your rental application
90% of the time applications are won on a first-in, best-dressed basis. 
If there are multiple rental applications on a property, most property managers will organise a time with the landlord to present them all in a group. 
However, if your application is delayed because it is missing important information, it may not be processed in time to be presented with the others. 
Like we said earlier – the devil's in the detail! 
Items that are often missing from a rental application that you need to include are:
References

(

make sure they know to expect our call!

) – uncontactable rent and employment references are one of the biggest things that can hold up your rental application. 

100 points of ID

and

employment and income documents

for

every applicant that is 18 years or older –

even if they will not be paying rent, or listed on the lease (don't worry, they don't have to be), legally your property manager will still require copies of these.

Photos of all pets

that will be residing at the property – detail if they will be living inside or outside the rental.

An

A4 cover letter

– that

answers why you are moving, who will be living in the property, when you are available to move in, and a bit about yourself (e.g. hobbies). If you're not sure where to start, have a look at the example here.
Signatures

– double check the bottom of every page (back and front).
When all these items are completed correctly, you'll make it quick and easy for a property manager to process your application, and give yourself the best chance of securing the tenancy.
A strong rental history builds a strong foundation
Even if you've decided to move from one rental property to another, it's important to leave your last landlord (and property manager) with a good memory of you. 
The best way to do this is:
pay rent on time

consistently

leave the property as you found it

(or better!)

be courteous

to your landlord/property manager

resolve outstanding issues

before you leave the property.
This will help you to build a solid history as a good renter, that property managers and landlords look favourably on. 
If you've had a past court order to vacate due to a breach of your lease, or have left a property owing more than the bond, you may be flagged on a tenancy database.
When property managers see this they will not recommend you, so avoid being listed at all costs!
What happens after I've submitted my rent application?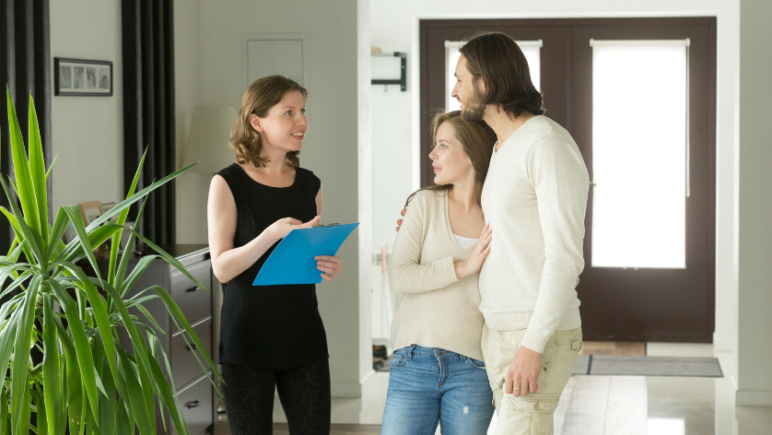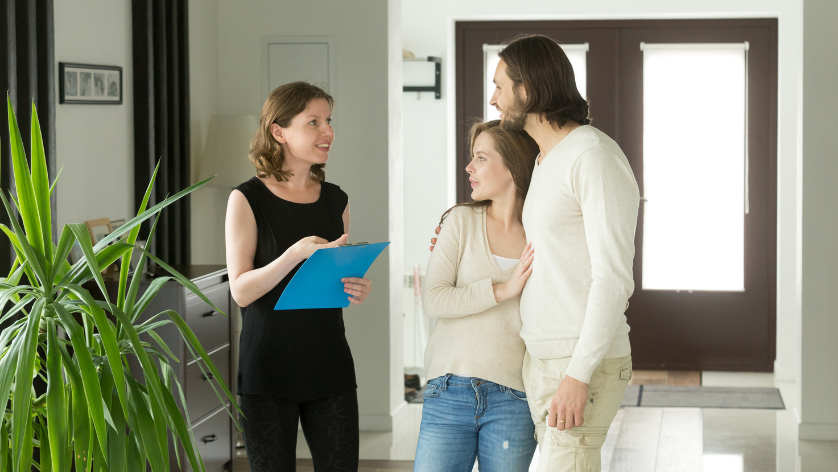 After you apply for a rental, it will generally take between 24 – 48 hours to process your rental application. During this time a property manager will:
Check your previous rent history
Verify your employment and income
Speak with your current rental and employment references
Check your application against national tenancy databases
Repeat this process for all other applicants
If you are approved for the property, the property manager will contact you immediately to share the good news. They will then organise a time for you to come in and sign your lease, as well as deposit your bond and first two weeks of rent. Then you'll be all set to move into your new home!
Talk to your property manager about your next move
Rental applications shouldn't be too intimidating if you understand what landlords want.
At We Love Rentals, we care about providing tenants with a safe, comfortable home. We value our tenants and we're here to help and give you advice.
Our agency manages great properties across many suburbs. To browse our portfolio of properties, click here. 
If you have any questions, feel free to get in touch on (08) 6254 6300. Our family-run management team would love to help!