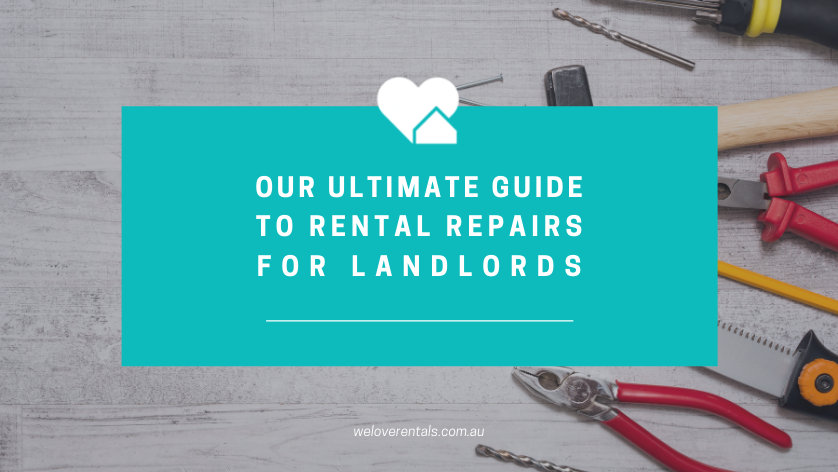 Landlord Repairs Responsibilities: Our Ultimate Guide
Are you a landlord? Read on to learn your rights and responsibilities for rental repairs
One of a landlord's most significant responsibilities is keeping their investment property in a 'reasonable state of repair'. This is required by The Residential Tenancies Act 1987 (the RTA) and various other laws, standards and regulations. Below, we will be stepping you through critical information about all your landlord repairs responsibilities, from non-urgent maintenance, to emergency repairs, so you can abide by the law, keep your property in good order, and keep your tenants happy!
Information about repairs, maintenance and damage when renting your property out
In this blog, we'll go through everything you need to know about handling maintenance for your rental property. 
We'll cover:
what your

tenant expects

what

the

law requires 

the

process for organising repairs

dealing with

disputes

planning

regular maintenance

. 
What your tenant expects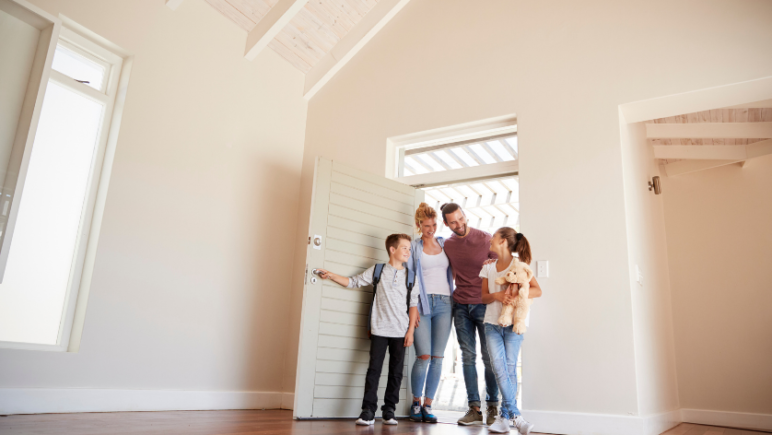 While good tenants are hard to find, many landlords don't ever meet their tenants. There is real value in maintaining good relationships with them by meeting expectations. This means understanding your responsibilities.
Tenants have a reasonable expectation that landlords will carry out repair work to the rental property (and to items that were in working order when the tenancy agreement began):
as

promptly

as possible

in compliance with the

Residential Tenancies Act

to an

appropriate standard.
Tenants who are unaware of their obligations can have unreasonable expectations — their responsibilities include keeping the property reasonably clean, gardening and replacing batteries. We strongly recommend you or your property manager educates your tenants by sharing this information from the beginning.
Landlord responsibilities and the law
Amongst other things, the RTA dictates that a landlord:
is

responsible for repairs

(unless a tenant/guest causes damage) 

must maintain properties in a

reasonable state of repair

must carry out general repairs

within a 'reasonable time'.
In addition, the RTA also states that essential/urgent repairs must be carried out within prescribed timeframes, and covers requirements where a property becomes unsafe/unliveable.
Is the repair urgent?
Two categories fall under this group: 
The first is repairs necessary to restore essential services like: 
gas

(where connected),

electricity

,

water 

a

refrigerator

(if supplied),

sewerage/septic/other

waste water services
Repairs to an essential service must be arranged within 24 hours of reporting, and the tenant notified. 
The second category of 'urgent repairs' is needed to avoid: 
injury,

property damage, or

undue hardship or inconvenience to the tenant.
Landlords must arrange this repair work and notify tenants within 48 hours of their request.  
You, or your rental property manager, must also follow up to ensure it is carried out as soon as practicable.
Tenants can arrange urgent/essential repair work themselves:
if they

cannot contact you

(or your property manager) within the applicable timeframe

if

you did not carry out the repair as soon as practicable

after they contacted you

.
If a tenant arranges for urgent repairs because you are uncontactable, you must reimburse their reasonable expenses.
It is best to provide your tenant with emergency contact numbers to avoid them organising emergency repairs themselves — they may not seek competitive quotes from suitably qualified repairers.
At We Love Rentals, we ensure tenants know what to do and who to contact in an emergency.
Non-urgent repairs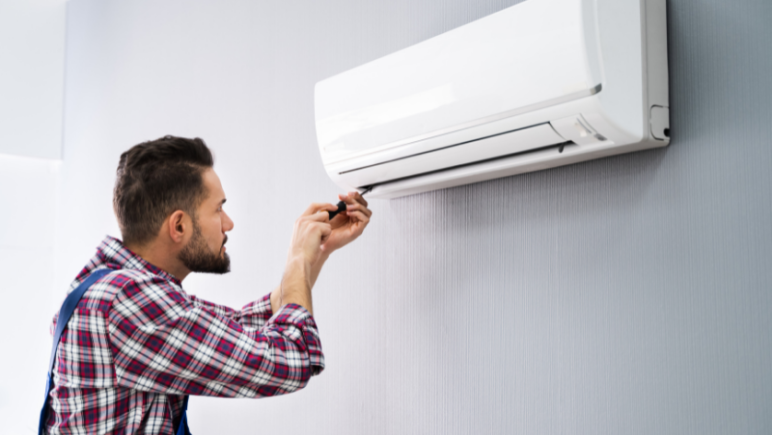 Tenants should notify the landlord/property manager in writing with all relevant details if repair work is needed. 
Landlords should complete repair work in a reasonable timeframe — what is reasonable depends on the situation. 
The landlord need not complete non-urgent repairs if, before the start of the tenancy agreement: 
you

disclosed that the item wasn't working

, or

the tenant

couldn't reasonably have expected the item to be working

.
If repairs to be done aren't actioned within a reasonable time frame, a tenant may issue a breach notice against the landlord or complain to Consumer Protection WA. 
Landlords arranging and completing repairs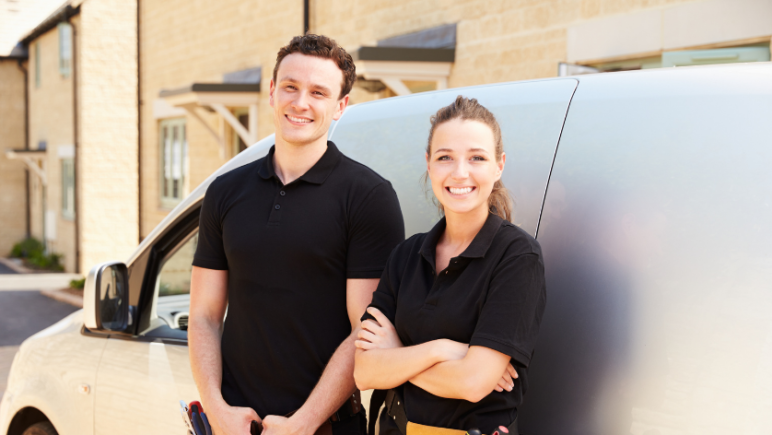 If you manage your own rental property, always organise a tradesperson promptly when repair work is needed, even if it is for non-urgent repairs.
This helps foster a good relationship with your tenant. 
If you have a Perth property management company like We Love Rentals, they will receive the requests for repairs. How they handle these depends on: 
management agreement terms, 

the urgency of the repair, and 

the likely cost.
Your property manager may organise a qualified tradesperson immediately for urgent or less expensive repair work. Alternatively, they may contact you for approval if that is what has been negotiated. A critical first step before negotiating terms is knowing how rental management fees work in WA.
They may arrange a time, or give the tradesperson the tenant's contact details to arrange a time with them. 
If the tenant won't be home, they can consent for the tradesperson to enter to carry out repairs or choose to be present.
At We Love Rentals, we keep a database of reliable, qualified, insured tradespeople. They offer competitive rates and do a bang-up job — they want to stay on our books! 
To find out more, give us a call on (08) 6254 6300. 
Giving 'Notice of Intention to Enter Premises' 
The Residential Tenancies Act sets strict requirements about how and when landlords, or anyone working on their behalf, can enter a tenanted property.
For entry to the building to carry out repairs/maintenance, you must: 
Give your tenant

72 hours notice in writing

make a

reasonable effort

to negotiate a day/time that

does not unduly inconvenience your tenant

allow your tenant to

be present while repair work is performed
NOTE: In an emergency, the landlord or real estate agent may enter the property at any time. 
Resolving disputes between owners and tenants  
Landlords and tenants have different perspectives — sometimes, they disagree over what needs to be done and who will pay. 
Routine repairs and maintenance can be a source of conflict. Tenants are entitled to expect the property will be kept in the condition it was in at the time of leasing, but repairs can take time. 
While most maintenance is a tenant responsibility, the following things are generally a landlord's responsibility:
cleaning of gutters

pruning large branches 

pest control to the interior and exterior of the building (unless tenants caused the problem)

Servicing the air conditioner (but a tenant is responsible for cleaning the filters on split systems)

Blocked or broken toilet (unless the tenant caused the issue e.g. excess toilet paper or objects in the toilet)

Water leak

Problems with the electricity or water supply (but if a tenant appliance/s is tripping the RCD's it is their responsibility)

Burst hot water system

Flood damage (if it is from a storm, this is the landlord's responsibility, however, if the tenant has left the taps on e.g. the bathtub has overflowed, it is their responsibility)

Smoke alarms (tenants are required to clean and replace the batteries of smoke alarms, and test for fault or damage once per month)
Not doing these tasks promptly can lead to disputes.
Tenants may serve a breach notice and seek court orders if repairs are delayed unreasonably.
Another potential area of disagreement is where tenants damage property maliciously or negligently. They must pay for these repairs, but they may dispute responsibility for the damage.
Proving neglect/malice may be tricky — property managers are best equipped to help, as they understand the law and have strong negotiating skills. 
Understanding each party's rights and explaining the benefits of being reasonable will help resolve many disputes. However, some matters may need to go to court with landlord approval.
Planning regular rental property repairs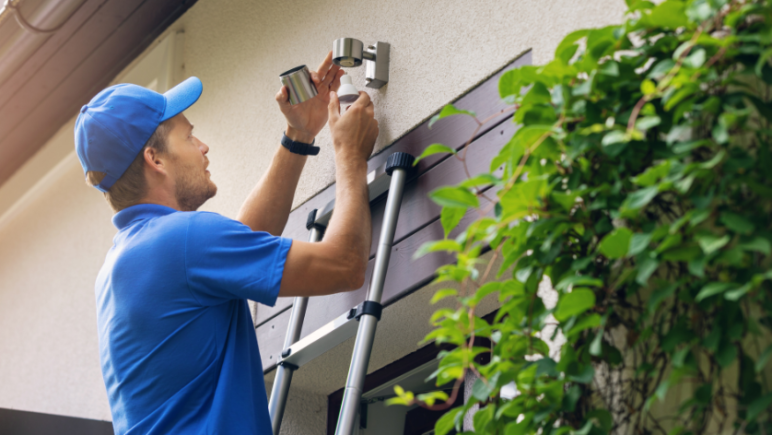 To protect and enhance the value of your property, plan regular maintenance (yearly or more frequently). 
This will alert you to problems before they become urgent, and allow you to put money aside for big-ticket items. 
Ask tradespeople for feedback on appliances like air-conditioners, dishwashers, hot-water systems, and pool pumps to avoid unexpected outlays. 
FAQs
What are the landlord's responsibilities for repairs?
As a landlord, you are generally responsible for any structural repair work to the rental, like doors, windows, ceilings and roofing, as well as any electricity, water, or gas problems. 
It is also the landlord's responsibility to replace, repair and/or service any essential safety features at their property, like smoke alarms. Faulty smoke alarms would be classed as an urgent repair.
There can, however, be exceptions to this if damage occurred as a result of your tenant (or their guests) being negligent (not the owners). 
Can a landlord make a tenant pay for repairs?
In certain circumstances, yes. If the tenant is at fault, they must pay for the repairs, regardless of the amount. Your landlord insurance policy may cover some or all of these costs.
An example of this could be for fire damage where the tenant has put a gas burner on too high, and it has caused the range hood and roof to catch fire. As negligence on behalf of the tenant caused the problem, in most cases it will be their responsibility to pay to repair the problem (and not the landlord).
Your next steps
Private landlords might feel a little intimidated at the prospect of organising their own repairs and understanding the underlying legal concepts. That's perfectly understandable! At the very least, there is so much information you, as a landlord, need to be familiar with. That's why we recommend a rental property manager, especially for urgent repairs. They can help you follow correct procedures, find the best tradespeople and conduct repairs efficiently while maintaining a good relationship with your tenants. 
At We Love Rentals, our property managers are experts at negotiating with tenants on behalf of landlords for the best results and know the law like the back of their hand. We have to read a lot! Moreover, we maintain a database of competitively priced, well-reputed tradespeople we can call on when necessary. 
If you're an investor having trouble juggling the day-to-day of your investment property and think we can help, please don't hesitate to email or give us a call on (08) 6254 6300 — our friendly team of property managers would love to chat with you.