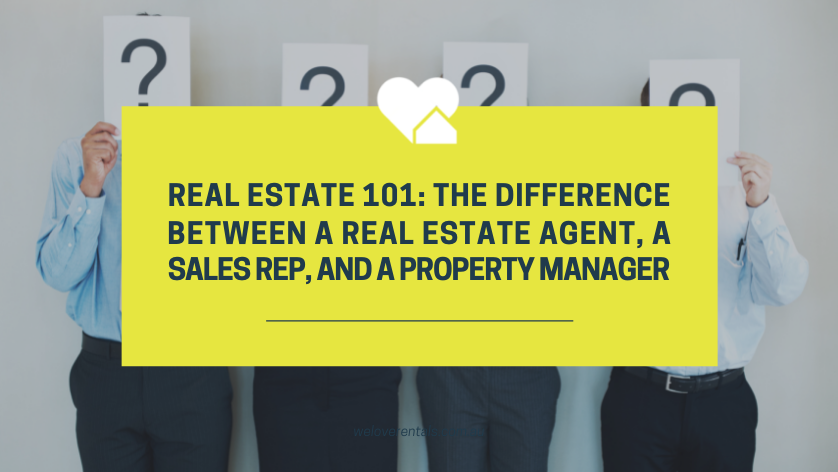 The Difference Between Real Estate Agent and a Property Manager
Can a
real estate agent
manage my rental property, or do I need a
property manager
?
Read this post to learn the key difference between real estate and property management.
If you're new to property investment, understanding the difference between real estate agents, real estate sales representatives and property managers in Perth (and why it matters) can be tricky.
Having an insight into these roles can help you choose the right agency for the services you need. In this blog, we'll outline the difference between these roles, from qualifications to responsibilities and essential qualities.
Book a Free Rental Appraisal Now
What is a Real Estate Agent?
A real estate agent is someone paid to act as an agent for property owners in real estate transactions (sales or leasing). They must be licensed as required by the Real Estate and Business Agents' Act 1978 (the REBA Act).
Agents can only be licensed after completing extensive training, demonstrating good character, and having substantial financial resources. They must keep up to date by completing compulsory professional development each year. 
Whether they specialise in sales or property management or do both, every real estate agency must be controlled by a licensed agent.
Real estate agents can sell property, act as property managers, or delegate these tasks.  
If an agent offers you property management services, ask whether their main focus is sales or property management. 
Agents with a strong sales background may have less expertise in property management.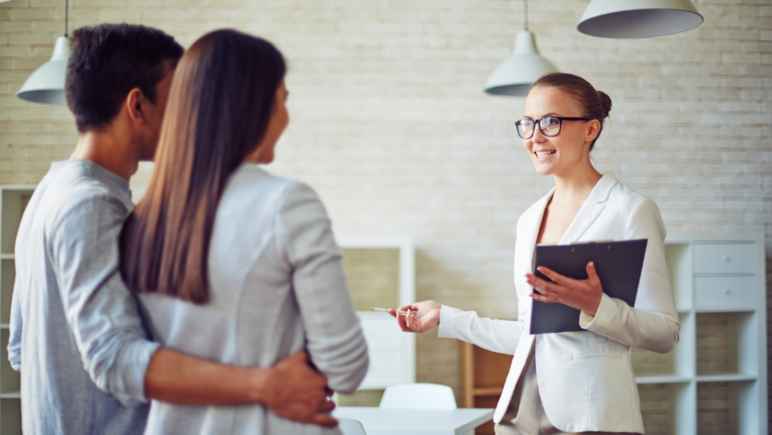 What is a real estate sales representative?
"Real estate sales representatives" are often confused with "real estate agents". Some duties (for example, listing and selling property) can be done by either, but these two roles differ in important ways. 
Real estate sales representatives vs. real estate agents 
Real estate sales representative
Real estate agent

Must

qualify and be registered as a

real estate sales representative

meeting

REBA Act

requirements.

Must

qualify and be registered as a

real estate agent,

meeting

REBA Act

requirements

.

Negotiates property listings with clients on behalf of the agency. 

Negotiates some listings. Is

legally responsible for all agency staff conduct re

listings. 

Arranges property marketing. Shows properties to potential buyers.

Carries out some of these duties. Is

legally responsible for the conduct of all agency staff re marketing/interactions with buyers.

Negotiates "offer and acceptance" property sales, and/or arranges auction sales.

May negotiate/arrange auctions. Is

legally responsible for conduct of all agency staff

re negotiations / auctions.
Sales representatives require strong negotiation skills and marketing creativity. 
Real estate agents require these same skills, plus sound knowledge of relevant laws and regulations. 
What is a Property Manager?
A property manager is paid to let and manage properties on behalf of property owners.
This may sound simple, but a lot goes into becoming an effective property manager. 
Completing a specialised representative qualification, understanding legislation, and gaining extensive experience all helps to maximise their effectiveness.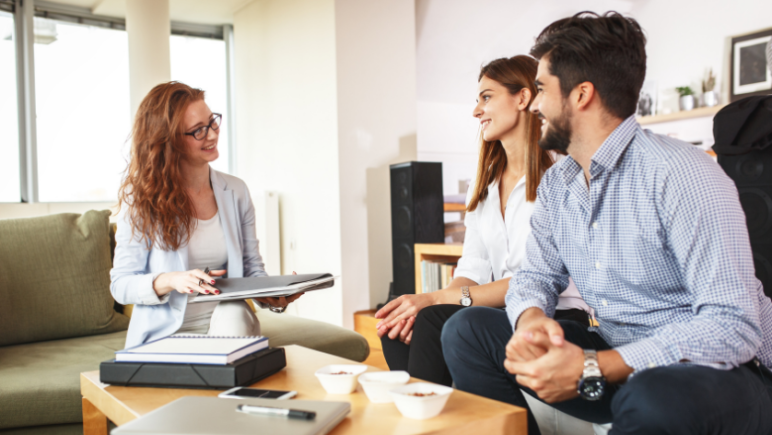 The fact that specialist property managers don't sell homes a key difference between real estate and property management.
Responsibilities of Property Managers vs. Real Estate Agents
Property managers are responsible for leasing, day-to-day management and re-leasing of property. 
They carry out tasks such as: 
routine inspections

(usually quarterly)

preparing

Property Condition Reports (PCRs)

(at We Love Rentals, we usually spend a whole day preparing a PCR, including approximately 600 photos for an average home) 

negotiating

lease renewals

(at We Love Rentals, we're achieving rent increases of $20-100 per week!)

final bond inspections

when tenants vacate 

advertising

and

re-letting

properties

collecting

unpaid rent 

arranging

maintenance and repairs

 

paying invoices

processing

insurance claims 

attending

court hearings

 

giving information to landlords and tenants, for example about the

Residential Tenancies Act (RTA)
collecting/paying rent

to landlords

negotiating

disputes.

 
Property managers juggle many tasks, so choose one who isn't also managing too many properties at one time!  
At We Love Rentals, our property managers look after just 80 properties each — this gives them time to care for your property as if it were their own. 
Book a Free Rental Appraisal Now
What It Takes To Be A Property Manager
Property managers have many responsibilities and need considerable expertise. It takes a special kind of person to be great at this job!
The ideal property manager should:
enjoy variety

(doing many different tasks every day!)

be an

accomplished negotiator

have

a can-do attitude

understand industry

software systems and programs

 

have in-depth

knowledge of the rental market

be

empathetic 
manage stress well

be strong on

detail

be an excellent

communicator. 
Property managers must be appropriately registered according to the REBA Act. 
What It Takes To Be A Sales Person
Real-estate sales representatives require a different skill-set from property managers. 
They should ideally: 
be

confident, charismatic

and

approachable

be a

great negotiator

have good

market knowledge

understand

sales and conveyancing processes 

be

available extended hours

to suit clients and buyers. 
NOTE: Sales representatives must complete mandatory training to be registered. 
Specialist Property Management in Perth
Many landlords find it tempting to employ a general real estate agency to manage their property. This can sometimes be helpful — for instance, if you decide to sell, there will be salespeople in-house. 
At We Love Rentals we recommend using specialised property managers. 
They should: 
be

experienced in attracting excellent tenants

have access to

specialised tenancy databases

for

applicant vetting

inspect properties

have relationships with

quality tradespeople (qualified and insured)

have

systems in place to manage day-to-day tasks

like collecting rent

know the requirements

of the

Residential Tenancies Act (1987)

and other relevant legislation.
This is what we do best at We Love Rentals — click here to request a free property appraisal!
FAQs
Can a real estate agent work as a property manager?
It depends on when and where they completed their qualification. The Real Estate Institute of Western Australia (REIWA) is a popular option for most real estate professionals in WA, and has just updated their training courses. From 2021, if you want the option to work as both a property manager and a real estate agent (sales) you must complete an Unrestricted Registration Course. This is the main difference between the Unrestricted Registration Course, and the Restricted Sales Registration Course and the Restricted Property Management Registration Course.
Any property managers or real estate agents who completed their qualification prior to 2021, however, may still be licensed to operate as both roles. 
For landlords looking for someone to manage their rental, it is always best to ask how much experience a real estate agent has in property management. As we discussed above, sales and property management require different skills, and being a great real estate agent does not guarantee they will be a great property manager!
Now that you understand the difference between real estate and property management, plan your next move
At We Love Rentals, we're passionate about delivering specialised property management services to landlords — we only manage rentals, and our property managers are capped at 80 properties each. We have the experience, time and knowledge to manage your property properly.
We take pride in:
answering phone calls in

no time flat

paying rent to you

when and how you want it
keeping rental management fees simple and straightforward  

providing

detailed reports after viewings 

giving you access to the

managers and owners of We Love Rentals,

and 

loving what we do!
Bringing passion to our work means we'll truly treat your property like it was our own, and this isn't just a phrase — we take our duty to you very seriously.
We can help take away the stress out of owning a rental property. Please don't hesitate to contact us on (08) 6254 6300. Brendan, Janine or Sarah in our family-run management team would love to talk with you. Book your free rental appraisal today.