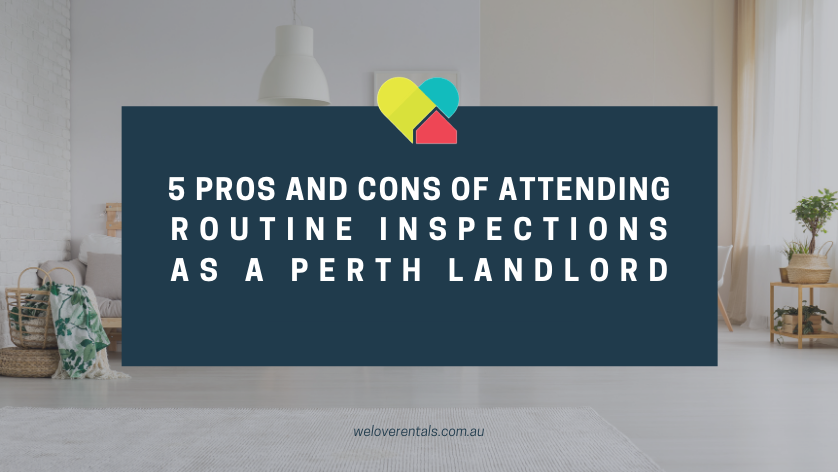 5 Pros And Cons Of Attending Routine Inspections As A Landlord
As a Perth landlord, do you need to attend routine inspections on your rental? Or is it best to leave them to your property manager? Learn the benefits and drawbacks of each…
Whether you love inspections or hate them, there's no doubt they're a lot of work and vital to keeping your tenants happy and your property cared for.
If you have an expert property manager handling your inspections (like our team at We Love Rentals!) you might be wondering if you still need to get involved. 
There are benefits and drawbacks each way, which we'll explore in this blog. 
Attending routine inspections can impact how: 
long

inspections take 

cost-effective

inspections are 

well the property is maintained

long term. 
CON: You're wasting the money you paid to have the property professionally managed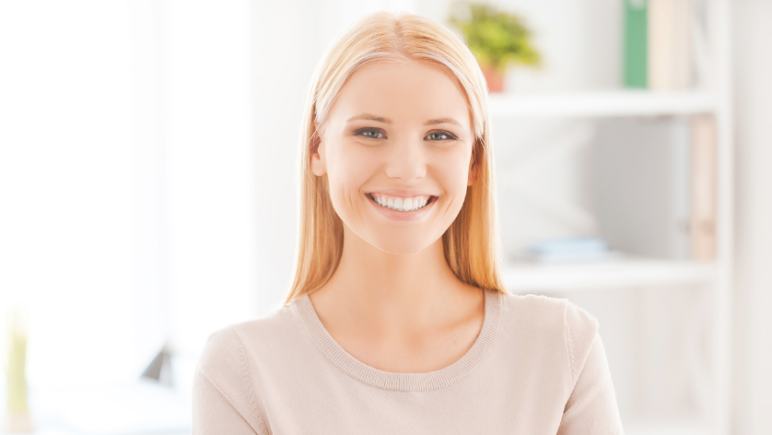 Landlords hire property managers to take care of tasks they don't have the time for. If you pay for this service but attend every inspection, that's money down the drain. Read about some other pros of hiring a property manager.
As the old saying goes, why have a dog and bark yourself?!
At We Love Rentals, our property managers want to take the stress off you. We also make sure they only manage up to 80 properties each, so they always have time to carry out thorough and regular routine inspections on every property.
Solution:
If you feel missing inspections leaves you out of the loop, chat with your property manager – they will find a solution. 
They can update you on key details by phone, and/or provide a virtual inspection via an app like Skype if they have the technology. 
They will always provide a thorough inspection report so you know everything you need to without having to be there.    
CON: Attending inspections can slow your property manager down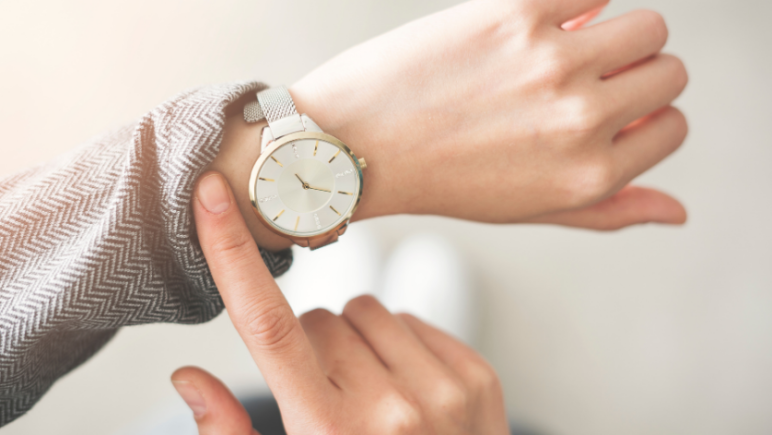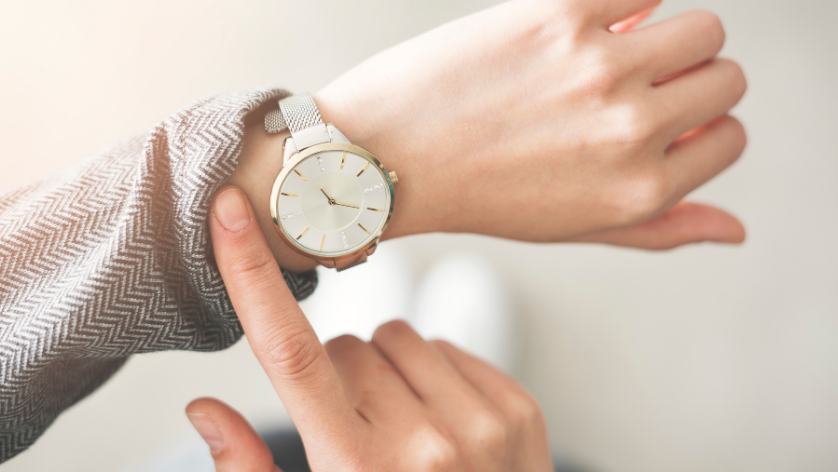 Your property manager has experience spotting the real problem areas. When landlords attend inspections, they can become distracted by aesthetics and issues that seem like damage, but are actually just "fair wear and tear".
This concern is understandable but may slow things down. If the agency charges by the hour, you may end up paying a higher than usual inspection fee. (At We Love Rentals, we charge a flat management fee, with no unexpected charges!) 
Solution:
If you're keen to see the property, try joining your property manager after the inspection. They can explain any wear and tear, run you through their preliminary report and advise you on any necessary action. 
PRO: If your property manager outsources inspections, you can pick up changes they miss
Some agencies outsource inspections to other companies, so the person inspecting is often unfamiliar with the property. It can be beneficial for the landlord to be present to pick up on any changes to the property. 
NOTE: At We Love Rentals, we never outsource inspections — everything is in-house! You can be sure the person assessing your property knows it well and won't miss anything important. 
PRO: Attending some inspections helps with long term planning 
At We Love Rentals, we recommend landlords attend rental inspections occasionally, to keep updated on the property's condition. This allows them to plan any long term maintenance in consultation with their property manager. 
This might include capital works like:
renovating a bathroom or kitchen

upgrading air conditioning

replacing a dishwasher or oven. 
Your property manager can help you decide what capital works will have the most positive effect on your rental income. 
PRO: Attending inspections can help maintain an older property
If your property is older, you may want to attend more inspections than if you own a newer property — older properties usually need more upkeep. 
They may require regular monitoring/maintenance of: 
Regular inspections allow you to see the property up close and decide what should be fixed when. However, if you have a property manager who does their job well, they will be able to monitor these aspects for you and spot potential issues and opportunities for improvements to your property.
So, what should you do?
There are upsides and downsides to landlords attending rental inspections.  
At We Love Rentals, we recommend allowing your property manager to handle the majority of inspections.  They are rental specialists with extensive experience — they'll note every relevant detail and make sure you're kept up to date. 
If you'd like to explore the idea of us managing your property and taking the work off your plate, give us a call on (08) 6254 6300. We'd love to help!