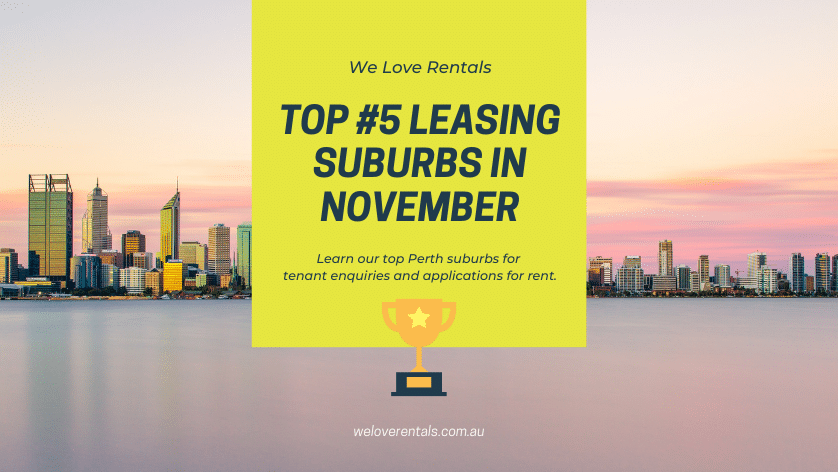 'Tis The Season For A Rental Boom | November 2020
As the Perth rental boom continues inspections are booked at maximum capacity, and some rentals are seeing up to 13 tenant applications…
In the last 30 days, We Love Rentals recorded 446 tenant enquiries and 52 tenant applications.
Read on to learn our best performing suburbs for Perth rental activity in November…
Top #5 Perth suburbs for tenant enquiries –
Ferndale
Top #5 suburbs for tenant applications –
Ferndale
Perth landlords are finally in the driver's seat again! If your rental is ready to go on the market you can generally expect anywhere between 4 – 13 tenant applications, and between 4-8 tenants lining up to have a look in person per inspection…
In fact, this month 90% of our rental inspections had 15 people booked to attend, each…
"Up to 15 people can register to view a rental and this month most of my inspections were booked at maximum capacity! It was busy in October, but this signaled to me that November was busier."

– Juliette Appadoo, Property Manager at We Love Rentals
So, it's no surprise that this month also saw lightning fast leasing times, causing our average days-of-lost-rent figure to drop from 13 days in October to just 5 days in November. After years of tough market conditions, and many months predicting better weather, it's wonderful to see the rewards are finally here, along with a very positive outlook for the next two years…
According to the NAB Residential Property Survey Report for 2020, WA is leading the country in rent expectations and property sentiment by a landslide…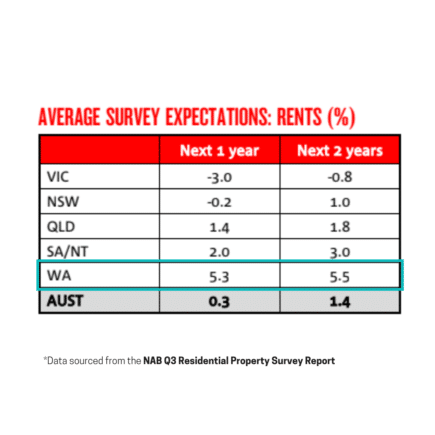 Rents are predicted to grow 5.3 per cent in the next 12 months, and 5.5 per cent in the next two years. And let's not forget that bank reports tend to be very conservative. From what our property managers are experiencing on the ground we predict it'll be more like 10 per cent growth over the next 12-24 months, especially with interstate travel to WA starting up again via the controlled border arrangement.
Bring back Perth investors and help the rent crisis!
It's important to note that Perth's rental shortage and climbing rent rises have been linked to our low investor activity, who are reluctant to enter the market while the moratorium on rent evictions (regardless of whether the tenant is impacted by COVID-19 or not) is still in place. Moreover, with no additional housing supply to help balance the market, rents could continue to rise at an unsustainable rate. 
All tenants who are in financial distress due to COVID-19 should continue to be supported and assisted. But given that only approximately 1 per cent of tenancies are being affected by COVID-19, we are urging the WA government to revise the legislation so it offers a better balance of security and stability to landlords and tenants alike.
So if you haven't already, feel free to join the #reiwa campaign and weigh in on the conversation here.
How low will the Perth vacancy rate go? 
With the current rental market already surpassing boom-time conditions back in 2005 and 2006, everyone is waiting for the December vacancy rate update from REIWA to see whether it has dropped below the all-time 40-year low of 0.8 per cent in November. Even during the rental booms in the previous 40 years, the vacancy rate has never dropped below 0.8 per cent!
If you haven't heard already, the current vacancy rate from October is sitting at just 0.95 per cent. 
You can keep an eye out on our Facebook and Instagram to find out if it does drop lower – it can't be long now!  
#5 Tips to Prepare Your Rental For the End of the Emergency Period…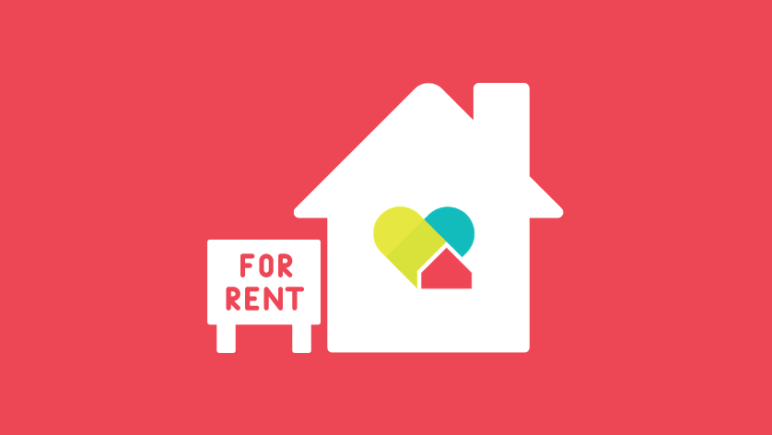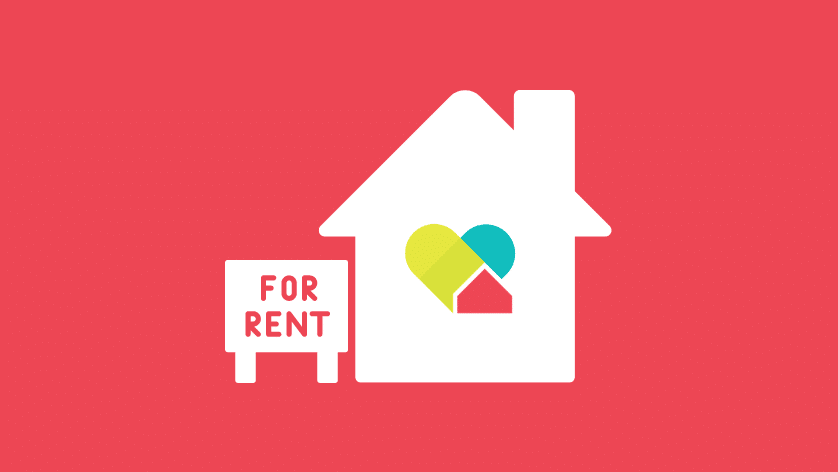 Whether or not the emergency period ends in March, 2021, here's our list of recommendations for preparing your Perth rental. These #5 tips can help you make the most of the low vacancy rate and high tenant demand…
Write a rent review into your lease –

Now that Perth rents are rising consider including a rent review at the 6-month mark of any new lease or renewal. This way you can enjoy the benefits of both a 12-month lease and a potential rent rise. Our property managers are proactive about doing this for you, so your rental stays up to date with the current market value. If you're not sure what the best lease-length for your situation is, read about the different options here.

Complete all maintenance before listing your property for rent –

While it may seem tempting (due to the hot rental market) to list your property for rent even if it's not ready yet, completing all maintenance first can be well worth your while. For instance, re-decking, re-painting, and renovating bathrooms and kitchens can boost your weekly rent price by $50 – $100. It'll also give you the best chance of securing a house-proud tenant who will take care of your investment. 

Cleanliness is king –

To get a premium rent price, you must ensure your rental is clean and well-presented. Otherwise, good tenants will focus on how much work they need to do before they can move their belongings in. And will prefer other rentals over yours! To encourage good tenants to compete (and bid more) for your rental, ensure that:

floors and surfaces are free from dust and dirt

oven, stovetops and rangehoods are properly cleaned

lawns are mowed

and windows are free from watermarks and grime.

Add air conditioning and/or a dishwasher –

In a hot market, simply attracting the highest number of tenants at the inspection can be enough to boost your rent price, as tenants see how much competition there is for it and fear they will miss out. Having a dishwasher and air conditioning can help your rental attract a bigger, better pool of tenants. Especially as we are coming into the summer months (air conditioning is the top feature request we hear from renters). BONUS TIP: If you can only put one split system unit in your rental, put it in the main bedroom. In our experience, tenants always request this location so they can sleep well in the heat. Likewise, kids or guests in the minor bedrooms can often make do with pedestal fans.

A fresh coat of paint goes a long way –

This is one of the simplest, most effective tips to boost your rent price by $20 – $30 per week if your rental is a few years old. A coat of paint can transform the interior and exterior of a rental and refresh its appeal. Be sure to choose one neutral colour and re-paint the door frames, doors, and trims if they need it, too. Why? If they are getting on in years, a new paint job can accidentally emphasize how yellow and chipped they are!
Thinking of renting out your Perth property? Give us a call on 6254 6333 and let us help you maximise your rent return. A rental boom is certainly the market for it!