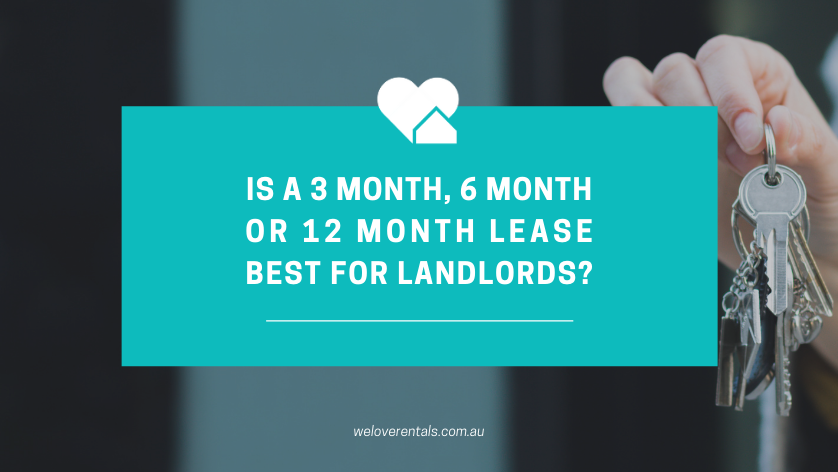 Is A 3 Month, 6 Month, Or 12 Month Rental Lease Agreement Best For Landlords?
For many landlords, it can be challenging to know how long they should offer tenants a rental lease agreement for… 
There are no definite answers to this question. It's based on circumstances, both yours and the applicant's, and often involves negotiation to ensure both parties are happy. 
At We Love Rentals, our property managers have advised hundreds of landlords about leases, so here are some common considerations we encourage clients to think about: 
market expectations

their own circumstances

the applicant's circumstances.
Market expectations
In some places longer leases are customary, but in Perth, the most popular lease length is 12 months, so applicants usually expect that to be offered. 
For landlords, meeting market expectations can make their property easier to let. 
Of course, there are scenarios where a shorter or longer rental lease agreement is preferable for one party or the other — read on to find out more. 
Your circumstances
Consider your own goals before deciding on lease length. It's often not worth signing a lease that won't suit long-term plans, such as needing to renovate.
Should I offer a short lease?
Sometimes, you might prefer a rental lease agreement of 6 months (or less) because you are:
going on an

extended holiday

taking a

short-term work transfer
planning to

move back in.
Only offering six months can make a property hard to let, as most applicants don't want to move more than once a year, and many hope to extend their lease. 
Some possible strategies if you need a short rental lease agreement are:
letting on Airbnb

 

compromising

(e.g. a 9-month lease)
It is always best to consult your property management company. They will negotiate with applicants and try to find a solution that suits you both. 
Should I offer a long lease? 
Longer leases benefit landlords in several ways, including:
secure rental income

less

advertising and re-letting costs
less wear-and-tear

from tenants moving in and out
holding on to good tenants 

avoiding the stress of assessing

new applicants.
Many applicants will agree to a longer rental lease agreement, especially if they want stability (for example families with children in local schools). 
Let your property manager advise you on what is possible; they are the experts.   
What about the applicant?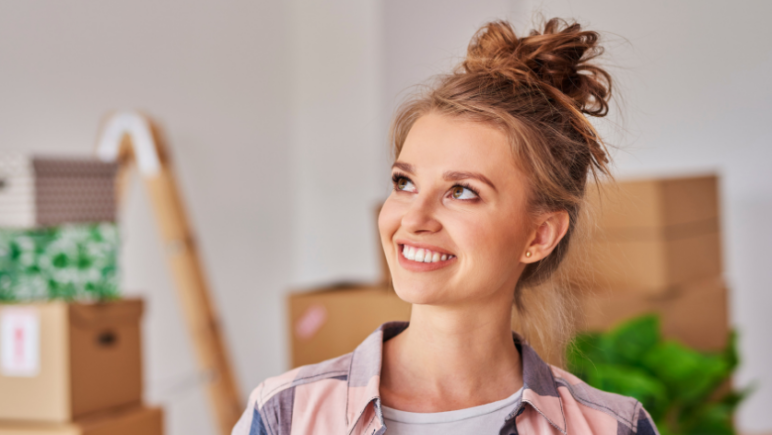 Some applicants prefer a short lease. 
This may be because they're:
looking for flexibility

 

testing the waters

financially 

hesitant to commit

due to anticipated life or work changes.
Some prefer a long lease.  
This can be for reasons such as:
stability

not wanting the stress of moving

wanting time to make the property 'home'.
Either way, if what applicants want doesn't suit you, you don't have to agree (especially when vacancy rates are low!). Take your property manager's advice. If properties are hard to let, they may suggest a compromise, especially if applicants present a great application.
Right now, the rental market has dropped to its lowest vacancy rate in more than 12 years. For you as the owner, that means more tenants to choose from and a higher chance of agreeing on the lease-length that suits you best. It's also prudent that you ensure you are not paying over the odds in property management fees.
If you haven't found that is the case for you, at We Love Rentals, we're experienced in negotiating rental lease agreements that work for both landlords and tenants. If you think we can help, you can get in touch here.
What's your next move? 
Now that you know some of the pros and cons of short and long-term leases, we hope you feel more prepared. However, it is always best to consult your property manager. They can help you negotiate a rental lease agreement term that suits you, and ensure you don't miss out on rent increases – whatever you decide.  
At We Love Rentals, our property managers are specialised. We only do rental property management, and our focus is always on you and your property 100% of the time. 
If you think We Love Rentals might be the right fit to help you let your rental property, call Sarah Leahy on 08 6254 6300 or click here to request a free property appraisal!