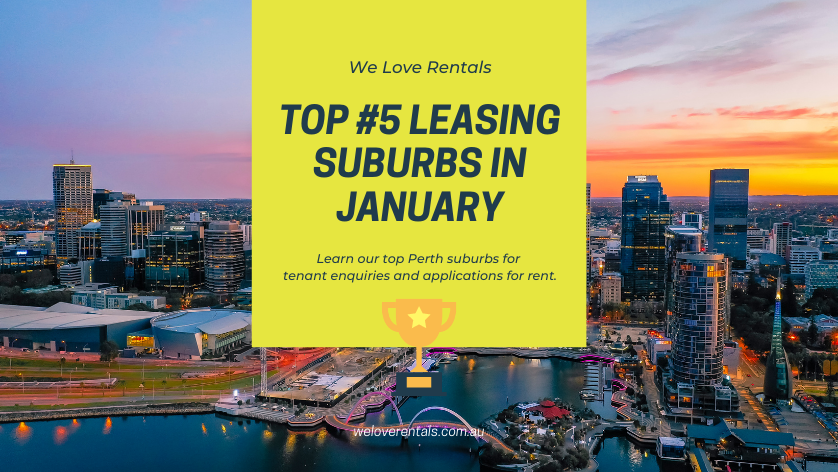 Rent rises continue but WA still most affordable state in Oz
Perth rents will keep going up in 2022, but WA still remains the most affordable state in Australia…
The rental market is showing no signs of slowing as we start 2022! In the last 30 days We Love Rentals recorded 530 rental enquiries and 52 tenant applications.
Read on to learn our top leasing suburbs in Perth for January 2022.
Top #5 Perth rental suburbs for tenant enquiries
Mount Lawley
Queens Park
Langford
Bayswater
Top #5 Perth rental suburbs for tenant applications
Mount Lawley
Langford
Bayswater
Queens Park
A Landlord's Perfect Storm
What do you get when you mix a housing shortage, a labour shortage, and a looming population boom? The answer is Perth, in 2022.
A little over a week ago Mark McGowan made the decision to delay the border opening, but Perth will stay a landlords market regardless of when the border opens and without any help from interstate or overseas arrivals. The vacancy rate is at its lowest in 40 years – currently sitting at 0.7 per cent, meaning of all the rentals in Perth, just 0.7 per cent are currently available for lease. Given that around 80 per cent of the rental housing supply comes from mum and dad investors, on top of the current labour and resource shortages in the building sector, it's unclear where the extra housing supply will come from. As a result, high tenant demand and rent rises should continue.
What's more, whenever 'Fortress WA' does decide to open, there's expected to be around 20,000 people waiting at the gate. So the question on everyone's lips is this:
"Where are they going to live?"
At the moment Perth has 2,350 properties available for rent, and less than 7,000 properties available for sale. So when you do the math, Perth can only house 9,000 extra people before the vacancy rate drops to zero.
This is truly a once-in-a-blue-moon market.
FOR LANDLORDS AND INVESTORS
Over the past 15 months Perth rents have kept on rising, and 2022 will be no different. Brendan Leahy predicts Perth rents will grow another 10 – 15 per cent this year.
"Existing landlords are in the best position right now because they'll see both rent rises and capital growth again this year. If you can, I would be buying another investment-grade property. And I'd do it before prices jump up again –  before the borders open and competition goes through the roof." – Brendan Leahy, CEO of We Love Rentals
Interstate investors have certainly jumped on this bandwagon – an agent from our sister company, Naked Edge Real Estate recently had five offers on a property that sold in two days, all from interstate investors.
"For them, Perth homes are twice as nice because you can basically buy two investment-grade properties for the same price as one in Sydney or Melbourne. The rental yields over here also tend to be much higher." – David Edmonds, Real Estate Agent at Naked Edge Real Estate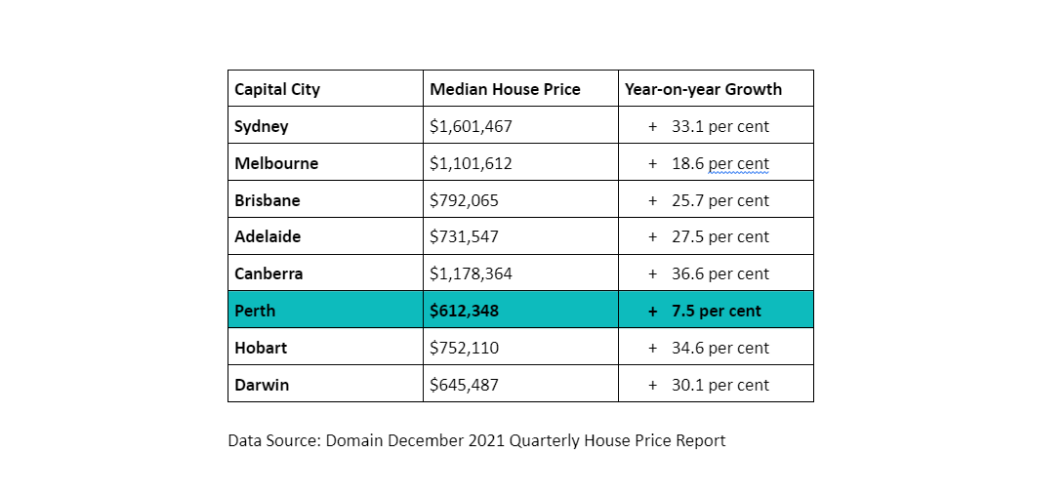 FOR TENANTS
Tenants have had a long run of rent rises and competitive rental conditions since the pandemic started in 2020, but there is a silver lining. According to the latest REIWA Housing Affordability Report, WA is still the cheapest state for rental affordability, requiring 19.8 percent of the average income to pay the rent.
To put that in perspective, rentals in Tasmania require 29.7 percent of the average income, while rentals in the Northern Territory and New South Wales require 26.8 and 26.0 percent, respectively.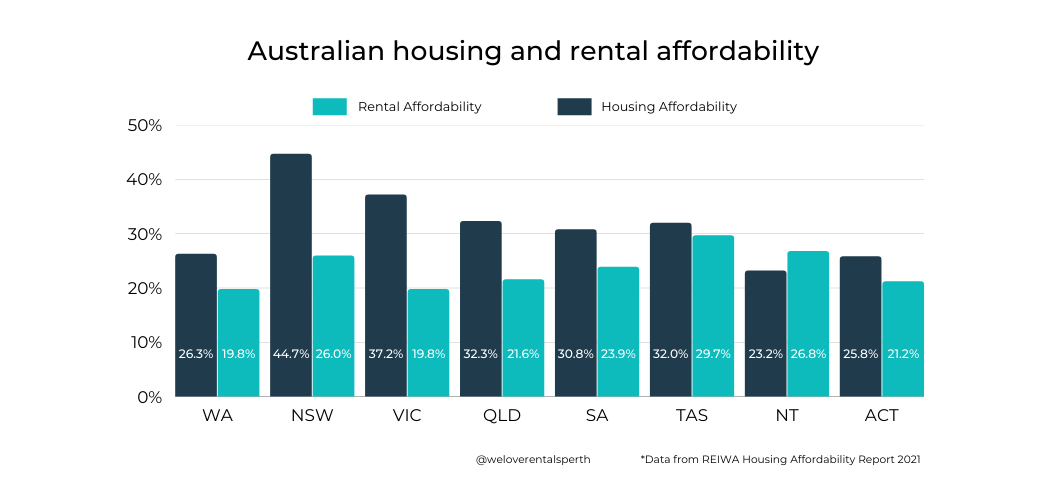 We are passionate about helping good tenants find a great home. Call our friendly leasing team on (08) 6254 6300 today or contact us here.