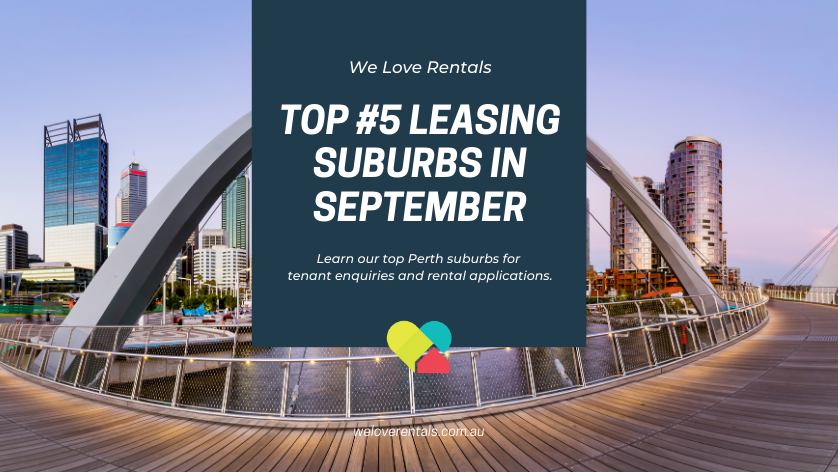 Perth Rent Prices Are UP But A Crisis Is Looming
Perth rent prices on new rentals continued to rise in September, but…
History looks set to repeat itself if the number of new homes available for rent continues to plummet, and investors stay out of the market; a rent crisis is just around the corner.
In the last 30 days, We Love Rentals recorded 328 tenant enquiries and 25 tenant applications.
Read on to learn our best performing suburbs for Perth rental activity in September…
What were the top #5 Perth suburbs for tenant enquiries in September?
Armadale
Piara Waters
Kelmscott
Mount Nasura
Bedfordale
What were the top #5 Perth suburbs for rental applications?
Kelmscott
Hilbert
Piara Waters
Armadale
Mount Nasura
How did the Perth rent market fare in September?
September was a bittersweet month for Perth landlords. On the one hand, Perth rent prices on new rentals yielded increases of $20 – $100 in some suburbs, with the market getting tighter and tighter. Tenant activity is through the roof, and with investors staying out of the market things look set to continue this way for the next 18 – 24 months.
But on the other hand, the rent eviction and rent increase moratorium was extended to March, 2021 and has left many existing Perth landlords feeling disappointed, unsupported and unable to enjoy the clear improvements in the Perth rental market.
To give you an example, one of our rentals in Piara Waters has already had upwards of 100 online enquiries (on top of phone calls to the office), and 30 tenants registered to attend the first viewing this week. Perth tenants are really starting to feel the pressure to find a home, with so little stock available to choose from, groups upwards of 20 people are attending viewings, and offering well above the asking rent, in order to secure a rental.
While this level of competition is good for landlords and their investments at the moment, we would hate to see the market go into crisis mode, which would see lots of stress and desperation for Perth tenants.
The number of available rentals is at its lowest in 8-years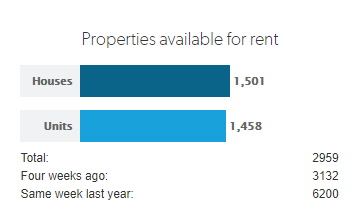 The number of new listings for rent fell to 2,959 in September, which is the lowest it has been since 2012. To put that in context for you, this was when interstate and international workers were flooding into WA for work on huge mining and resource sector projects, and rental demand was at its peak.
Back then the Perth vacancy rate was at 0.7% and as a result, up to 40 couples were attending inspections for rental properties and offering well above the asking price to secure a home. There were simply not enough rentals to meet the demand. Perth 2020 is heading in the same direction, with the vacancy rate currently sitting at a record low of 1.3% (predicted to decline further) and extremely low numbers of new rentals hitting the market.
Been thinking about renting your family home, but not sure if it's the right decision? Read our blog to find out if renting your property is a good idea.

Where is Perth rental demand coming from?
Much like in 2012, a substantial portion of the rental demand is coming from interstate FIFO workers who have relocated to WA for jobs in the mining and resources industries. This relocation is a result of WA's strict border restrictions being enforced by Premier Mark McGowen, to help reduce the risk of interstate FIFO workers bringing COVID-19 into the state.
As such, up to 7,000 interstate FIFO workers will relocate to WA in the coming months, with WA's major commodities (namely iron ore and gold) performing exceptionally well. All new jobs being advertised by BHP are requiring that candidates must live in or be willing to move to WA for the duration of their employment, while other mining giants are offering financial incentives to employees already on the books willing to move to WA permanently.
This will push Perth rent prices up and put a lot of pressure on the already-tight rental market, with President of REIWA, Damian Collins, saying it will tip Perth into a rental crisis…
"We are going to run out of properties next year. I can't see where they are going to come from… there are some new builds with the grants but it's not going to be enough in the established areas."
– Damian Collins, President of REIWA
Secondary to this, WA population growth has almost returned to long-term average levels (see table below), with 2020 recording growth of 1.3%.
If investors aren't encouraged back into the Perth market soon, we will surely see history repeat itself!

Ok, but where are all the investors?!
With the extension of the eviction and rent rises ban, it's likely that investors will feel discouraged about investing in property, and this will then compound the lack of new rentals issue we're seeing now.
A key concern is that the Residential Tenancies (COVID-19) Response Act 2020 applies to all tenancies, regardless of if the tenant is financially impacted or not.
This means that if an investor does buy a rental property, and lease it to a tenant, they may not be able to evict them if they do the wrong thing, like failing to pay rent or damaging their rental.
They'll essentially be taking on a lot of financial, and emotional risk, for an uncertain reward.

HOT TIP: Don't sell your investment property!
A lot of investors who bought at the peak of the sales market are opting to "sell now and be done with it" after years of holding an underperforming asset, and the lack of government incentives and support. COVID-19 has felt like the last straw.
But if you can afford to keep your investment, don't sell yet! Perth rent yields for 2020 are currently sitting at 4.9% and have just surpassed the long-term average (4.8%).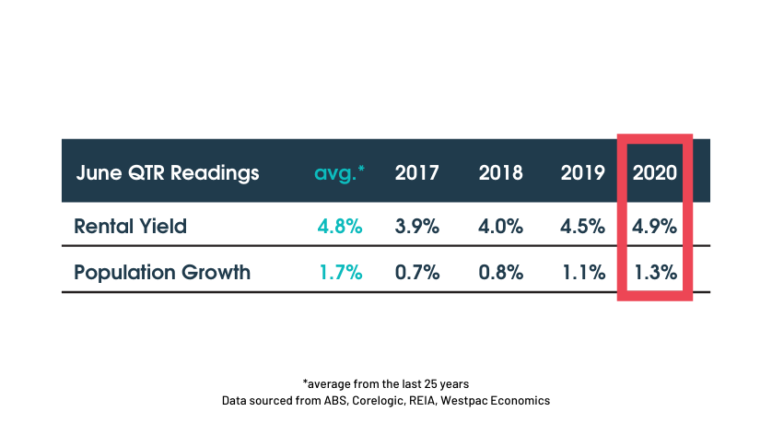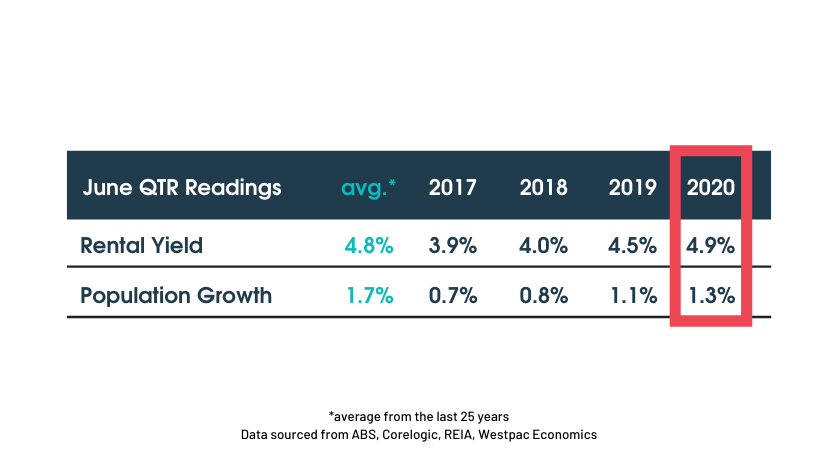 "You've waited through 10-15 years of bad weather and the sun is just starting to shine for you."

– Brendan Leahy, CEO of We Love Rentals
Thinking of renting out your property but got some questions or concerns, first? Give us a call on 6254 6300. We've got 14 years' experience in the industry and can help you get the maximum return on your investment.