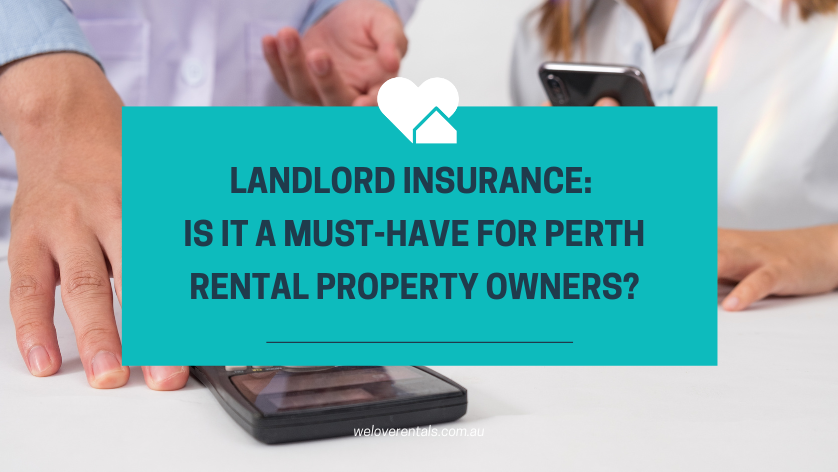 Landlord Insurance: A Must-Have for Perth Rental Property Owners
If you're reading this blog, you no doubt own (or will soon own) a rental property.
For new landlords, it's an exciting but expensive time! You may however be wondering if landlord insurance is really worthwhile.
If you already own investment property and are facing interest rate and tax hikes, you may be reconsidering your insurance policy while looking for savings.
Our clients often ask about the value of landlord's insurance, so we've put together some key questions and answers, to help you make a good decision.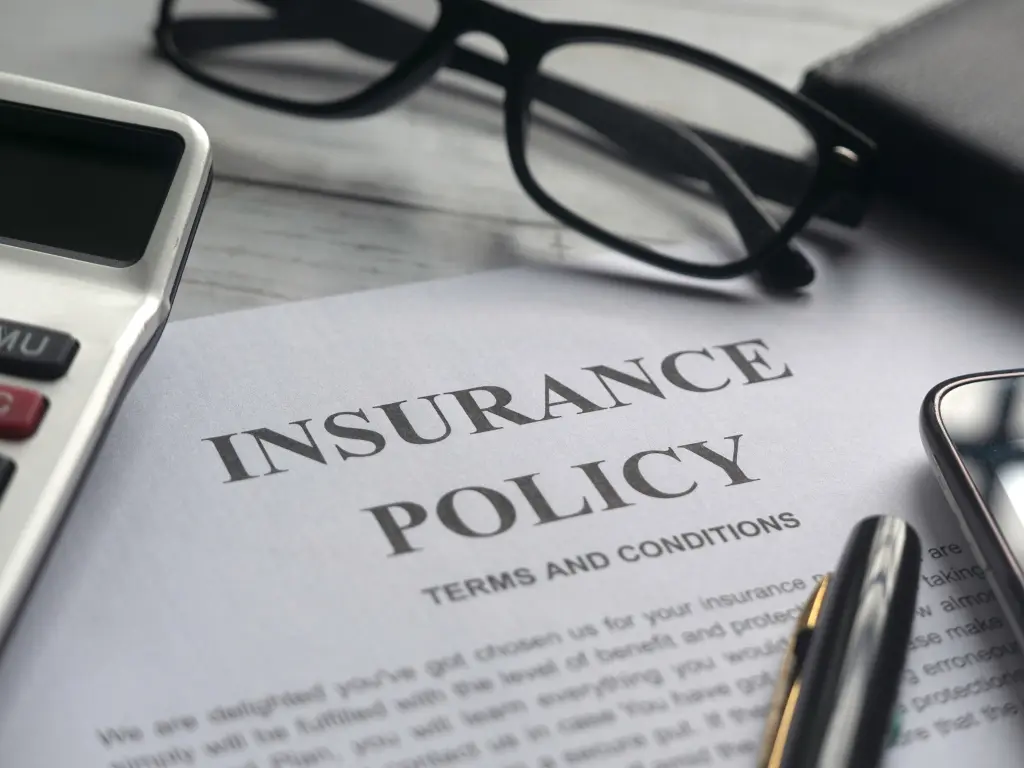 Should I Take Out Landlord Insurance?
We recommend landlord insurance cover to every property investor. This has become even more important as risks increase — for example:
natural disasters
tenants defaulting on rent
increasing costs and delays when repairing property damage.
Not every risk is considered an insured event and covered by landlord insurance, but if serious loss or damage occurs, it can help enormously!
Common Questions
Here are some of the questions we hear when landlords are hesitating about insurance, along with factors we see as making insuring worthwhile!
Is Landlord Insurance a Legal Requirement?
No, landlord insurance is not legally required. However, it can be essential in meeting other legal obligations.
For example, as a landlord, you have a 'duty of care' to tenants and their visitors. You are liable for harm resulting from poor maintenance or major defects.
Personal injury claimants can be awarded huge sums, even for relatively minor incidents like slipping on stairs. If found to have a legal liability, few landlords could manage such payments without insurance.
The Residential Tenancies Act (RTA) requires landlords to arrange to rectify certain problems urgently (within 24 – 48 hours). Landlord insurance cover can help facilitate prompt repairs, reducing the risk of penalties.
You can find an overview of the RTA requirements in our recent blog post.
My Property is Strata Titled – Don't They Provide Building Insurance?
Strata insurance differs depending on the insurer and the strata scheme. Typically, it covers most structural damage and incidents on common property, but not damage to carpet, floorboards, blinds, appliances, renovations, or accidents inside individual units.
It will not cover lost rent.
Landlord Insurance is Expensive – What's Wrong With Regular Building Insurance?
Landlord insurance includes additional cover often not included in regular building insurance. For example, in addition to all the usual cover for things like fire, burglary and storm damage, landlord insurance cover includes:
lost rent
malicious damage/theft
legal fees
some items are usually classed as contents e.g., dishwashers, floating floors, and blinds.
Landlord insurance policies differ from provider to provider, when you compare landlord insurance make sure you understand the full details of the insurance policy. Read the fine print in the Product Disclosure Statement (PDS) to understand what is considered an insured event, if building cover is included, if liability cover is available and what happens if your tenant defaults on their rent (rent default). Comparison sites like Choice, Canstar, and Finder.com.au are all great starting points for your landlord insurance quote.
Also, consider the likely risks for the area and type of property and see if you're covered for insured events like a flood or bushfire.
Make sure the cover you really need is included and the excess is reasonable.
Our post on how landlords can deal with natural disasters may help you research local risks.
Common Exclusions in Landlord's Insurance Policies
All insurance policies will include certain exclusions. Insured events and what is considered optional cover will vary from policy to policy. Some inclusions can be added to your insurance policy but may result in a higher premium.
For example, many policies exclude claims for:
flood
accidental damage
falling trees
animals
tenant / owner workmanship
wear and tear
building defects
neglect.
There is usually no cover for:
tenant contents
known risks e.g., a cyclone predicted before the policy was taken out
properties vacant for an extended time (the policy will specify the maximum vacancy time)
unfavorable market conditions
cleaning, deodorizing, or rubbish removal.
What Should I Do Now?
Before deciding on landlord insurance, why not speak to an experienced property manager?
The team at We Love Rentals can give you the benefit of their extensive experience. They're always happy to help!
Don't get stressed about of finding the right landlord insurance – ask an expert!
Email us or call (08) 6254 6300 for friendly, professional advice.