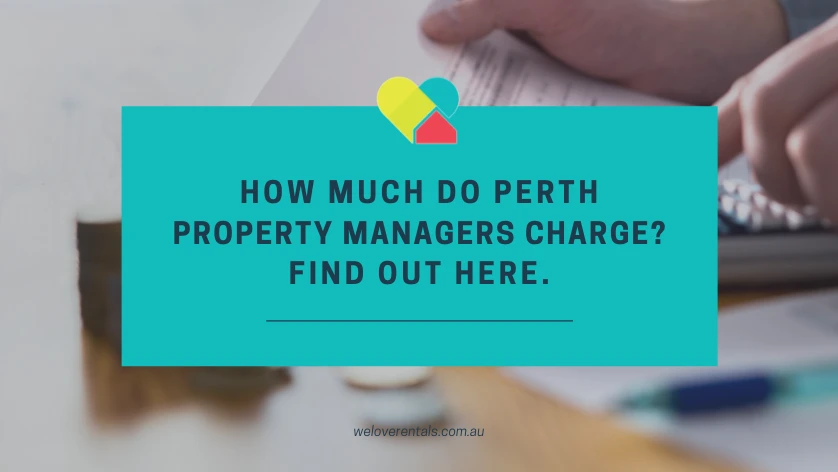 How Much Do Residential Property Managers Charge?
How much does a Perth property manager cost?
This is a question many landlords ask when deciding whether to engage a property manager for their rental property.
The truth is, there is no fixed answer — property manager fees and charges vary from agency to agency and area to area.
Whether you're renting out your very first investment property or downsizing and leasing your family home, you might be wondering whether a property manager is worth the investment – and what that investment actually is.
Let's unpack how this works…
How much do residential property managers charge?
In this blog, we will give you an idea of what property management fees apply, and how much your average property manager costs are likely to be.
Do property management companies charge commission?
Unlike real estate sales, property management is based on a 'fee for service' model, not on a commission.
Click the following link to learn more about fees for property management.
Generally, there are no 'upfront' property management fees. However, many real estate agencies will recommend professional photography to market your property at its best. Landlords generally pay these costs up-front.
BONUS: At We Love Rentals, we don't charge an extra fee for professional photography of your property — it's included in our simple letting fee!
The two main types of property management fees are the leasing or letting fee and the ongoing property management fee.
These fees are payable after each new tenancy commences.
Letting fees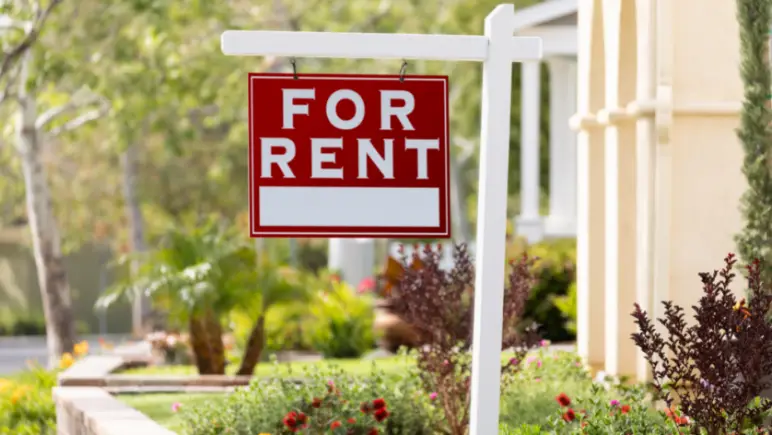 This fee is often 2-3 weeks rent, reflecting the considerable time agency staff spend:
communicating with applicants
showing your property
processing applications for your property
reference-checking prospective tenants
drawing up and signing the lease
processing rent payments
lodging the bond.
It may also cover the initial property inspection and Property Condition Report required by law.
Property Management fees
The other main charge, the property management fee, is usually a percentage of all money the agency collects for you.  Generally the fee is between 8.5% and 12% of the rent from your property, deducted monthly.
What is included in the property management fee?
Again, this fee isn't standardised, a variety of management fees 'packages' are available from different agencies.
Some agencies apply a moderate management fee but then charge for a multitude of 'extra' property services. For example, separate management fees may apply for:
administration
property inspections
arranging repairs for your property
lease renewals
property condition reports.
Other agencies will charge a more "all-inclusive" fee, with very few additional charges. (At We Love Rentals, we charge just three simple, all-inclusive fees for letting, management and court appearances!)
"All-inclusive" management fees (also referred to as "flat" management fees) may seem higher, but can be more cost-effective than a non-inclusive management fee in the long run, and take better care of your property.
Whichever approach an agency follows, make sure you understand the maximum fee you may have to pay each year before you sign! A management fee may not seem as appealing if you find out there are hidden costs involved.
So what is the true cost of Perth property management over a year?
So how much does a property manager cost in Perth?
This depends on the type of property and the area. A four-bedroom house with gardens will be more expensive to manage than a two-bedroom apartment.
Many agents charge a management fee of around 8.5% of the gross rent, plus individual fees for additional property services.
Additional costs typically include:
marketing: $100 – $200
letting fee: 2-3 weeks rent
administration fees: $15-$25 per month
routine inspection fees: $55 to $99 per inspection
lease renewal fees: 1 week's rent
property condition reports: $200 to $500, depending on property size.
An agent charging an "inclusive fee" will often simply charge 10 to 15% of the gross rent, with additional fees only payable for unusual contingencies, like court appearances.
TIP: All-inclusive management fees are easier to budget for – once you've leased your rental, it's the same amount each month!
Why do real estate and property management agency fees vary?
Fees can vary, but so can the service! Before you commit to a rate and sign on the dotted line, make sure you do your homework, and compare the differences.
Often an agency with higher fees:
has more experienced property managers
subscribes to leading tenancy databases to help avoid "problem tenants"
has fewer properties per manager, so more time is spent on each property
offers top-notch client reporting systems (for example, inspection and end-of-financial-year reports)
uses leading marketing platforms to advertise your property/ies
has a strong database of prospective tenants.
These things should be included in a premium property management service.
Low management fees can be tempting, but if it means compromising the six items above – you may pay for it later down the line; in missed rent payments, overdue rental maintenance, and time spent in court.
Is the management fee negotiable? How can I get the best property management fees for my rental?
None of us like being told, "that's the price — take it or leave it!"
So how should you go about negotiating your fee?
Well, that depends on a number of factors, some to do with you, others to do with the property management agency!
Obviously, some agencies have fairly set fee structures, particularly well-established agencies with strong reputations and many years experience in the property management industry.
Those who employ the most experienced property managers tend to pay more in salaries and charge a little more in fees.
Successful agencies often also have rental property portfolios close to optimal size, so are not scrambling to gain business.
You can still negotiate these fees — just put your best foot forward and give them reasons to want your business!
It can help if you have multiple rental properties, or you are willing to enter into a longer management agreement.
Other factors that might sometimes motivate an agency to be more negotiable with their fees include:
you want a 'no frills' property service
the property is very close to their office
the property is already let on a long lease.
You will also find some agencies who are very willing to discount their fees to gain your business.
Typically this is the case for agencies new to property management or trying to rapidly expand their rent roll. In comparison, their fees can appear too good to be true (and often are)!
Be aware that property management agencies with low (or highly negotiable) property fees may be keeping their costs down by hiring relatively inexperienced staff.
BONUS TIP: Ask to see their property manager's bio — you want only knowledgeable and experienced property managers with high professional standards managing your property! You can also look at reviews online – thankful landlords and tenants often praise their property manager by name, and will highlight what they appreciate most about their property service. If you know what you want in a property manager (e.g. high attention to detail), you can check if past landlords have left this feedback for them.
Enquire about how many properties each property manager handles in total. A property manager with high numbers of properties on their portfolio often struggles to offer a quality, personalised service. A low fee can be a red flag.
When an agency offers bargain-basement property fees, they are likely to either be delivering a lesser property service or keeping costs down in other ways.
This can impact you, and your property!
For example, your confidential contact details and property data might be handled by virtual assistants offshore, where privacy laws don't apply. And instead of an experienced, qualified property manager, your property inspections might be contracted out to someone unfamiliar with the property, who misses things at inspections.
Discuss the fee structure and service level in detail with any agency you plan to give your property to and always read the fine print!
Every reputable agent should be able to explain their fees in terms of the property services they provide, the systems they invest in to support owners and the quality of property manager staff and their property management experience.
Saving money on fees is always appealing, but some fee savings can cost you and your property dearly in the long term!
Top-notch, professional Perth property management with We Love Rentals
At We Love Rentals we believe our property managers are the best in the industry. They handle a maximum of 80 properties each so they have time to closely monitor your property, deliver a professional and personalised service, and respond promptly to tenant requests. Plus, our simple, all-inclusive fees ensure your property is always well taken care of, so you can leave everything up to your property manager and enjoy a stress-free investment!
Give our residential property management specialists a call on (08) 6254 6300 today and let us guide you on how to get the maximum value from one of our property management service packages.