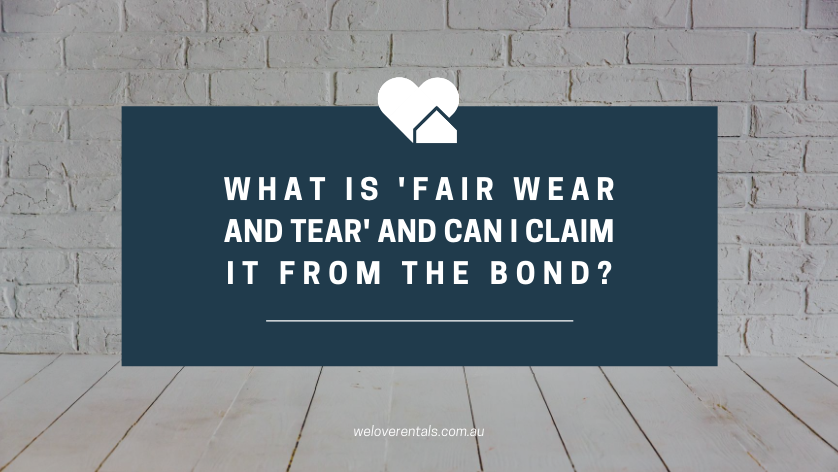 What Is 'Fair Wear And Tear', And Can I Claim It From The Bond?
Is it fair wear and tear, or property damage?… 
For tenants and landlords, the difference between property damage and 'fair wear and tear' can be subjective at best, and the cause of disputes at worst.
Despite being a tricky topic, it's vitally important. 
Why? Understanding the difference between the two can help you avoid both a stressful conflict, and improve your chances of claiming part or all of the bond.
We're a Perth property management team that values our landlords and tenants, and want to help you find solutions that will result in the best outcome for everyone!
How can we help?
When considering a property's condition, it's important to consult your property manager and understand a number of factors.
What is 'fair wear and tear', and how is it different from damage or neglect?

Can I claim 'fair wear and tear' from the bond?

How can my property manager help me get the best outcome at the end of my lease?
What is fair wear and tear?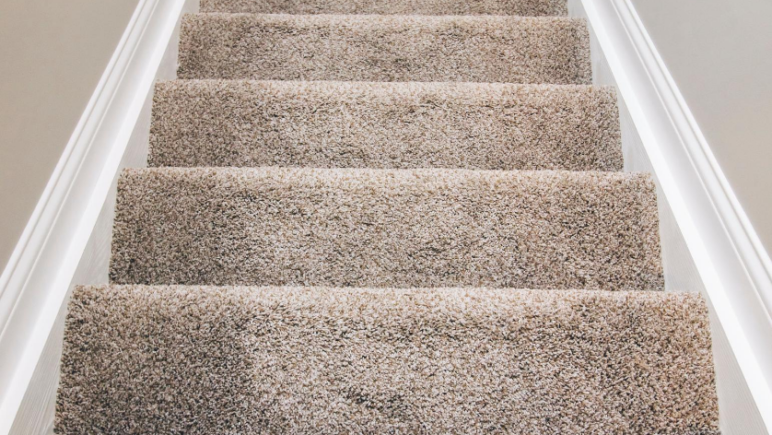 'Fair wear and tear' is damage or deterioration that happens through the 'ordinary day-to-day use' of a property by a tenant (e.g. carpet patches worn out by tenant's daily tread) and 'the ordinary operation of natural forces' (e.g. sunlight or rain).
Sounds simple, right? Sometimes, not so much…
It can be tricky to determine what is 'fair wear and tear' vs. what is damage caused by tenant negligence or misuse.
Landlords may feel entitled to retain the bond in situations where their property is no longer the way it was at the beginning of the lease. Tenants can feel hard done by if landlords claim for issues they believe are simply the result of everyday use.
Factors that are usually taken into account when determining fair wear and tear include;
The number of occupants, 

the length of the tenancy, 

the age of the home, 

whether pets were allowed, and,

the quality of fixtures and fittings in the home.
Can I claim 'fair wear and tear' from the bond?
If an issue with the property is clearly 'fair wear and tear', then no, it cannot be claimed from the bond. Sometimes, however, there are grey areas.
A classic example of 'fair wear and tear' is blinds faded by sunlight – while blinds with broken slats are a clear example of damage. A grey area might be where blinds and pull cords are dirty. 
The Residential Tenancies Act requires tenants to leave the property reasonably clean, but who determines what is 'reasonable'?
This is where your property manager can be invaluable. Their expertise may make it possible to negotiate with tenants to be at least partially compensated for an issue you see as damage but tenants are convinced is 'fair wear and tear'. Make sure you're getting your money's worth from the fees you're paying your property manager.
How can my property manager help me get the best outcome at the end of my lease?
At We Love Rentals, our property managers understand the importance of exhaustively documenting the original condition of the property.
The initial Property Condition Report underpins every successful claim against a bond. 
What may seem like 'overkill' (for example, hundreds of photographs of everything from your geraniums to your toilet seat…) can make the world of difference in proving that a tenant damaged your property or did not maintain it satisfactorily.
So, what happens if you can't reach an agreement?
The WA system provides for landlords and tenants who cannot agree on the bond dispersal to seek a ruling from the Magistrates Court. But this can be time consuming and outcomes can be unpredictable.
Your property manager can often negotiate a better outcome with tenants and should always be your first port of call. Their experience and knowledge of the Residential Tenancies Act allow them to guide you on when you are likely to succeed with a claim on the bond.
Our property managers at We Love Rentals are experts at what they do and care about finding the best solution for our family of landlords and tenants.
If you want to take advantage of our team of experienced, dedicated property managers, call Sarah Leahy on (08) 6254 6300 or send us an enquiry here – you could get your first two months of property management free!