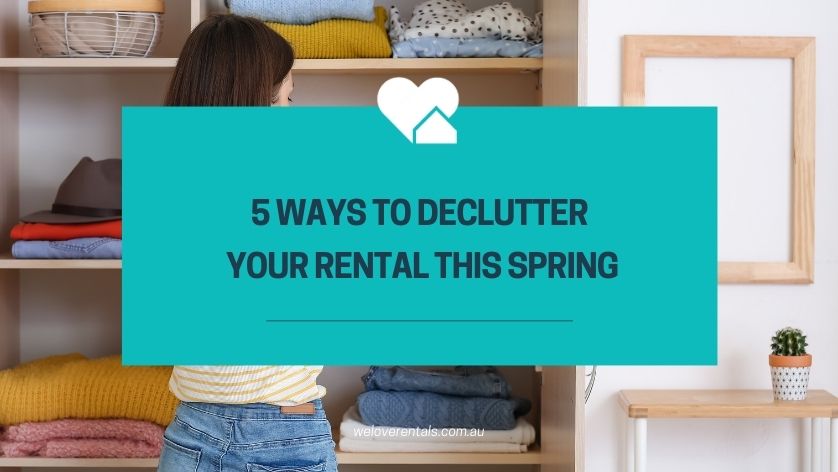 5 Ways To Declutter Your Rental This Spring
As Spring arrives, enjoying the wonderful outdoor Perth lifestyle is the sunshine and warmth we've all been waiting for over winter!
But for some of us, it's also an opportunity to organise our homes and make them more inviting. Or perhaps to reduce the stress we feel about excess 'stuff' taking over our home.
Whether you're preparing to entertain during the warmer weather, approaching a routine or end-of-lease inspection, or anticipating a move, decluttering can make your life easier.
So, if the declutter or cleaning mood is on your mind to help spring you into a relaxed summer, read on!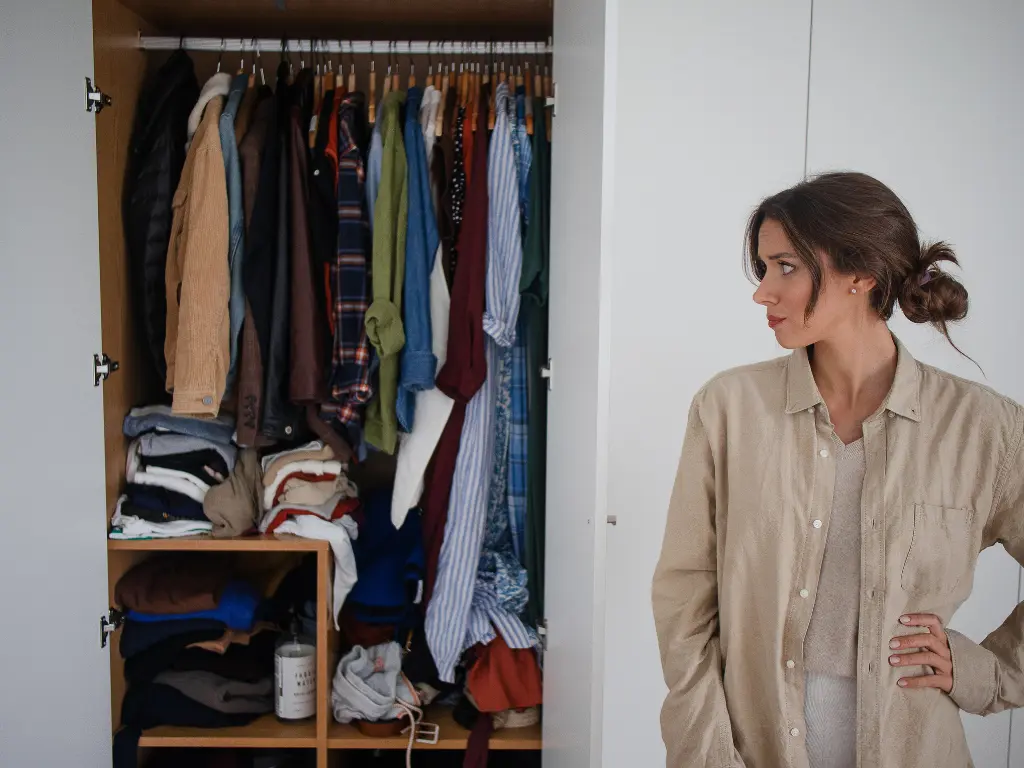 Why Declutter Rather Than Spring Clean?
Deep cleaning in spring is a traditional activity for many, and a great idea. However, decluttering first makes spring deep-cleaning much easier, and has several other benefits.
Benefits of Decluttering 
The upsides to decluttering include:
making weekly cleaning easier
reduces build-up of unhealthy dust and mould
improve your chances of receiving your bond back
improves the 'first impression' your home makes on guests (and your landlord/property manager!)
helps you feel less stressed and more 'in control'*.
For more insights into personal benefits of decluttering, check out this article from Mather Hospital.
So Where Do I Start?
Before decluttering, decide what you want to achieve.
Is it to create a space to work from home? To host friends without embarrassment? Or perhaps just to prepare for a move?
Whatever they are, know your desired outcomes, then choose a process that works for you.
Some experts recommend setting aside a few days for a decluttering blitz. Others suggest shorter stints, to avoid burnout.
One expert swears by tackling one category of items at a time, for example clothing. Others prefer completing one room at a time.
Do some research online before deciding which approach appeals to you. Leaders in this field are Marie Kondo, Joshua Becker, Peter Walsh and 'Fly Lady', all with varying approaches.
After choosing a method, make a plan for the whole property, and don't forget to include sheds, gardens, and outdoor spaces.
Now there is nothing to stop you getting started!
Our Top 5 House Decluttering Tips
To help you succeed, here are our top 5 tips.
Set aside time in your calendar to avoid procrastinating. Start as soon as you can!
Begin with something manageable (your pantry or car?) and complete one area at a time – that will motivate you to keep going.
Work on areas you use often (or need to use first) so you can enjoy benefits immediately
Sort possessions into categories. For example: "keep", "sell", "donate", "recycle" or "bin".
          Ask yourself:
Will I use this again? If so, put it away!
Could someone else use it? Sell via Facebook Marketplace or donate via charity shops, or local Buy Nothing Facebook groups.
Can it be recycled? Ask your local council – if not, bin it.
Let things go if you'll never use them again! 
Last, but not least, reward yourself at the end! An example of an apt reward might be a beautiful decor item or new storage solutions.
This process is challenging, so get help if you need it. There are quite a few Perth decluttering businesses online, or ask a friend to help.
How Can I Get The Most From My Decluttering?
We suggest following decluttering with a deep clean to make the most of your hard work. This will also help you to get your bond back if the end of your lease is approaching.
Tips on cleaning are readily available, but to be sure you don't miss anything, check out our rental property cleaning checklist, or contact a specialist cleaning company.
What Next?
Before getting started, why not talk to your property manager?
The helpful, experienced team at We Love Rentals know all the tips and tricks. We've advised many tenants on how to keep their properties clean and well-organised to improve their chances of getting their bond back.
Email us or call (08) 6254 6300 for friendly, professional advice.