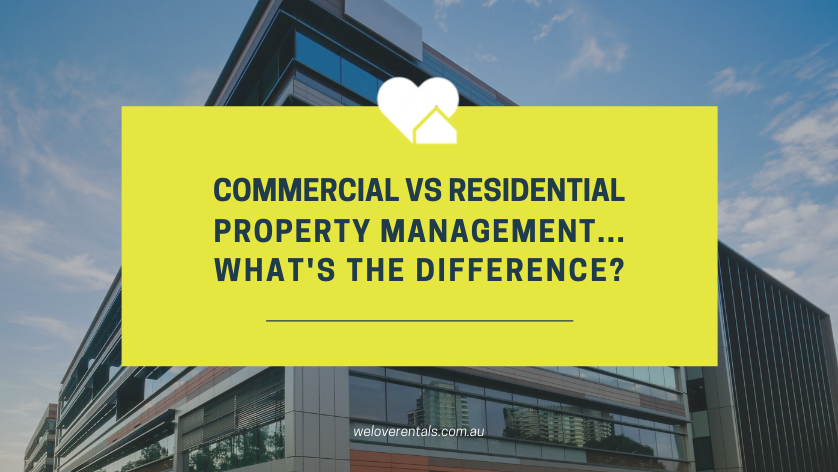 Commercial vs Residential Property Management: What's the Difference?
Wondering what the difference is between commercial vs residential property management?
When landlords invest in rental property, they often decide to engage a property manager to help them out with the time-consuming tasks of management.
Increasing numbers of landlords are diversifying their property portfolio, investing in commercial property as well as residential. So who do you choose once your portfolio includes both property types?
To choose the best property manager for your properties, you need to understand the different types of expertise property managers can have.
This blog will cover some key differences between Commercial and Residential property management in Perth, so you'll know what to look for in a property manager that is right for you and your investment/s.
Book a Free Rental Appraisal Now
What Is Residential Property Management?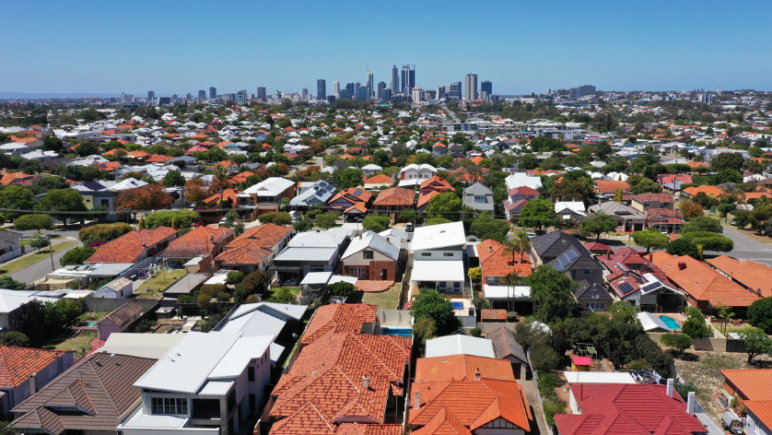 Residential property management includes both the leasing of residential property and responsibility for day-to-day tasks at tenanted residential properties. 
The best residential property managers also help their owners to maximise rental income on their properties and minimise risks.
Tasks they carry out include:
advertising/marketing

properties 

finding/vetting

potential tenants

collecting

rent

 

responding to

tenant requests

monitoring

lease compliance 

organising

repairs and maintenance
making payments

 

keeping

financial records. 
Residential property managers need certain skills, including the ability to:
communicate effectively

manage time 

balance multiple priorities  

think on their feet

use judgement and intuition.
This skill set helps them to recommend good tenants, negotiate effectively and resolve disputes. 
We recommend choosing a specialist property management company residential property – someone who truly understands the rental market and how to manage and leverage it for your benefit. At We Love Rentals, we only manage residential rental properties, giving us expert knowledge to manage your property to its full potential. 
What Is Commercial Property Management?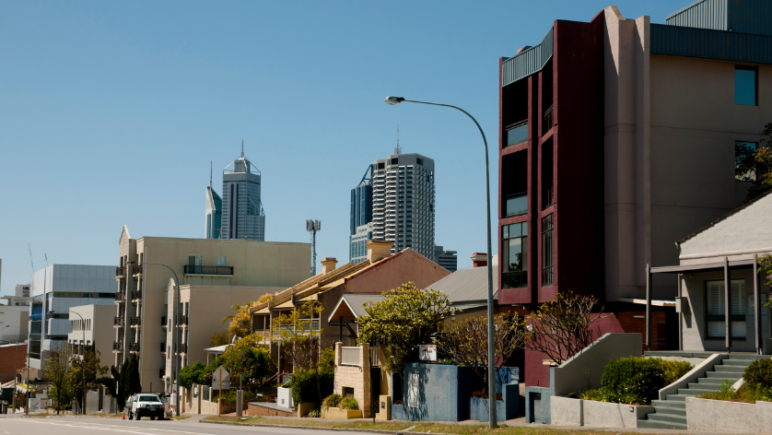 Commercial property management is similar in many ways, but deals exclusively with leasing and managing properties used for business purposes. This is why you'll mostly find commercial real estate listings on totally different advertising portals, like commercialrealestate.com.au, and realcommercial.com.au – to name a few.  
The three main types of commercial property have distinct differences and are often managed by specialists. They are:
commercial offices

retail shops

industrial properties.
One major difference between residential and commercial property management is the legal environment.
Residential tenancies are governed by the Residential Tenancies Act (1987) (the RTA). Residential property managers must be very familiar with this Act.
Commercial tenancies are largely governed by what is agreed between the landlord and tenant in the lease. 
Other laws can apply, depending on the type of property. For example, workplace health and safety laws, strata laws, building codes, and land use laws.
Many retail shop tenancies are governed by the Commercial Tenancy (Retail Shops) Agreement Act (1985) (the CTRSA Act). 
The CTRSA Act usually applies to tenancies of premises:
with a lettable area of 1000m

2

or less

and

within

a retail shopping centre

(a group of premises under a common landlord, or within a strata complex, where five or more premises are used for

retail sales)

or

outside shopping centres but

used primarily for retail

and

used by

"specified businesses"

dry-cleaning, hairdressing, beauty therapy, shoe repairs/key-cutting, and sales/rental of DVDs, games etc.
Tenancies are not covered where tenants are:
publicly listed companies

not retail or "specified" businesses

leasing premises over 1000m

2

.
The Differences Between Commercial Property and Residential Property Management
Understanding the difference between commercial and residential tenancy will help you minimise risks when it comes to the legal side of managing your specific type of property. 
RESIDENTIAL TENANCIES: LIMITS AND BOUNDARIES
The RTA has provisions that protect both parties to a residential lease but is designed primarily to protect tenants. 
Protections for tenants include that:
tenants can be charged for rent, bond, use of utilities, and compensation for damage

but not for other charges like administration and re-inspection fees 

tenants

cannot be charged council rates or building insurance 

landlords

must give tenants proper notice to terminate a lease —

notice

requirements vary depending on the type of lease and reason for termination

tenants are entitled to

'quiet enjoyment'

of leased premises

landlords must maintain properties

as they were when leased (unless tenants caused damage) and

arrange 'urgent' repairs within 24 or 48 hours
security bonds must be refunded

unless tenants cause damage that is not

'fair wear and tear'

or owe rent

disputes can be taken to the Magistrates Court

.
Learn more about Perth property management fees.
COMMERCIAL LEASES ARE MORE IN-DEPTH
Commercial leases are much more detailed and for longer terms than residential leases.
To protect tenants, commercial leases over 3 years may be registered with Landgate. The Property Law Act (1969) and the Transfer of Lands Act (1893) provide for this.
Because a tenant's livelihood depends on their business premises, most commercial leases give tenants an initial term, plus first option to renew the lease for a further period.
Commercial leases usually require most costs (outgoings) to be borne by tenants. 
There are no legal restrictions on charges a general (non-retail) commercial tenant can agree to pay. Costs paid by commercial tenants often include: 
legal fees for lease preparation

council rates

water rates 

insurances

cleaning, maintenance and security

building repairs

management fees

strata levies.
Charges that can be passed on to tenants protected by the CTRSA Act are more limited — 'key money', lease preparation costs, capital works, or management fees cannot be charged.
Disputes for commercial tenancies are resolved by mediation at the Small Business Development Corporation, or at the State Administrative Tribunal. 
DIFFERENCES IN BUILDING MAINTENANCE
Responsibility for repairs and maintenance is usually clearly outlined in every commercial lease. 
Tenants not protected by the CTRSA Act try to negotiate that the landlord will be responsible for structural repairs and major capital works. 
Tenants take responsibility for repairs and maintenance to internal surfaces like floor coverings, doors, windows, equipment and fixtures.
Premises are often independently inspected before the lease begins, and a condition report prepared, including photographs.
This is used when the lease ends — the tenant must usually restore the premises to its original condition.
CERTIFICATIONS MAY BE DIFFERENT 
The training required to be registered as a property management representative has changed over time in WA. 
To be licensed or registered by the Regulator DMIRS, every property manager must have completed the studies required by law at the time of registration. Depending on when a representative, trained, qualifications can vary. 
Always look for someone who is registered by DMIRS and employed by a licensed real estate agent. 
The other important aspect is experience! Try to appoint someone with relevant experience, gained over several years in reputable agencies.
Ideally, look for a property manager who specialises in the type of property you want to be managed (commercial or residential). 
As well as being qualified, they will have extensive on-the-job knowledge.
COMMERCIAL PROPERTY MANAGER RESPONSIBILITIES
A commercial property manager's role is different from their residential counterpart.
They may not be involved in leasing the property — this is often a separate role.
A commercial property manager may be heavily involved in liaising with contractors to ensure premises are clean and safe.
They must keep meticulous financial records, and records of safety-related maintenance.
They often help owners to monitor the profitability of their property investment. 
Their activities reflect the type of building, its tenancies, and the owner's needs.
Commercial Vs Residential Property Management: Which Is Right For You?
We recommend landlords who own both residential and commercial property, engage property managers suited to each type of property. 
Legal requirements and industry practices for each are complex, and your investments deserve to be protected and enhanced by expert management.
At We Love Rentals we only manage residential rental properties but can help you to find a skilled commercial property manager should you need one.
We can help you get the best result possible from your residential property. Give us a call on (08) 6254 6300 or book an appraisal with us here — our friendly family-run management team would love to help!