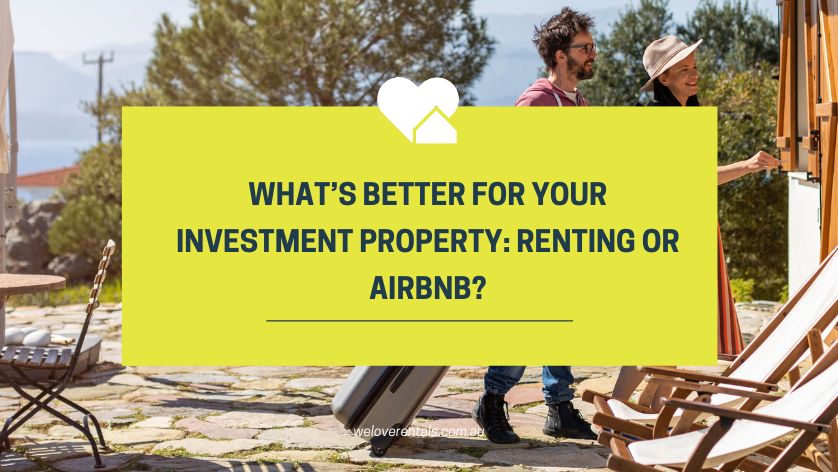 Renting vs Airbnb – Which is Best for Your Investment Property?
If you're reading this, you probably already own an investment property. Or perhaps you're about to and want to do your due diligence first. 
Like most investors, you'll want to maximise your rental returns!  
Airbnb reportedly provides strong returns, so it's an option certainly worth exploring.
However, savvy property investors don't just consider short-term returns. Their strategies reflect their personal situation and long-term objectives. 
To assist with this complex decision, here is our advice on Airbnb vs renting in Australia for property investors: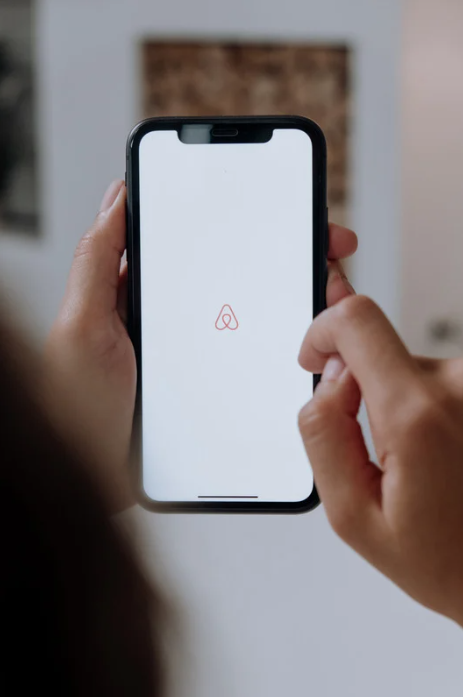 Pros and Cons of Airbnb vs. Renting to Tenants
Short term rental accommodation options like Airbnb have some tempting pros, and unexpected cons.
Airbnb Versus Long-Term Tenancy: The Data
Data isn't scarce on this topic — but different sources report very different data.
One thing is certain: Airbnb returns vary, depending on the property's appeal and location, so average returns don't accurately predict returns for individual properties. 
We recommend researching returns by locality and comparable type of property.  If online platforms/calculators give varied responses, try contacting local Airbnb hosts or managers.
Airbnb

Traditional Tenancy

Yield

Gross Yield (income before expenses) 

10% – 20% of property value

5% to 10% of property value

Costs

Property Management fees 

10% – 20% of income

6% – 10% of income

Airbnb host fees

15% of accommodation cost

if software-connected

N/A

Initial Investment 

Variable. Airbnbs are usually more upmarket and better located than standard rentals, so cost more to buy.

They must be fully furnished/equipped — estimate $8000 for a 2BR + $2000 per extra bedroom

Variable, any standard from liveable to upmarket, any location, so less costly.

Furniture and chattels not required.

Maintenance 

10% -15% of turnover

1.5 to 2 x monthly rent or           1-2% of property value

Other Issues

Time commitment — professionally managed

Low

Low

Time commitment — self-managed

High — can require 24/7 availability

Moderate

Access for maintenance/personal use

Virtually unlimited (bookings can be declined)

Limited by lease dates, Tenancy laws 

Occupancy/income consistency

55%-86% depending on area/property/host rating

Income fluctuates 

96%-100%

Income usually consistent

Legal/other constraints

Local/State laws* e.g. planning laws

Strata laws and Strata by-laws**

Building Code

Airbnb regulations

Tenancy laws

Strata laws

Building codes
* NOTE: Due to extreme rental shortages, regulatory changes are proposed in some areas, aimed at making Airbnb less attractive to owners.
** Strata by-laws may not allow for running an Airbnb or may make it very difficult, so ask for a copy of the by-laws before you buy!
For more detail, see our post Airbnb – Should You List Your Property on this Platform?.
So What Research is Recommended?
Even though Airbnb looks highly profitable at first glance, do your homework!  
First, decide whether you have the time and inclination to self-manage your rental property. Ask Airbnb hosts how much of their time it takes up, and about any other downsides (e.g. late night arrivals, damage). 
The popular Airhosts Forum may be helpful.
Then estimate costs realistically, factoring in management fees if appropriate.
Other key points to consider include:
whether the property you own/are buying, suits Airbnb

—

upmarket properties, CBD/beach locations, and properties near universities/transport hubs with good 'walkability' do well

whether buying property suited to Airbnb is affordable
whether cash flow or long-term capital growth is your priority

—

units don't grow in value as much as houses

what the tax implications are

—

ask your accountant 

whether your cash reserves

will cover low-income periods/seasonal downturns, maintenance and other expenses.
In addition, you can check out platforms like AirDNA, Airbtics, and Finder. They specialise in Airbnb data, but be aware their accuracy is sometimes questioned given fluctuating numbers.
Given these inconsistencies, when assessing what earnings are achievable from Airbnb versus renting, information sourced directly from Airbnb managers and local property managers can be invaluable.
So Where to from Here?
Start your research by talking to our experienced property management specialists at We Love Rentals. Get a clear idea of what your property can achieve as a long term rental — you may be pleasantly surprised!
Why not email us or call (08) 6254 6300 to chat about managing your property? 
Our property management team will offer friendly, independent advice!