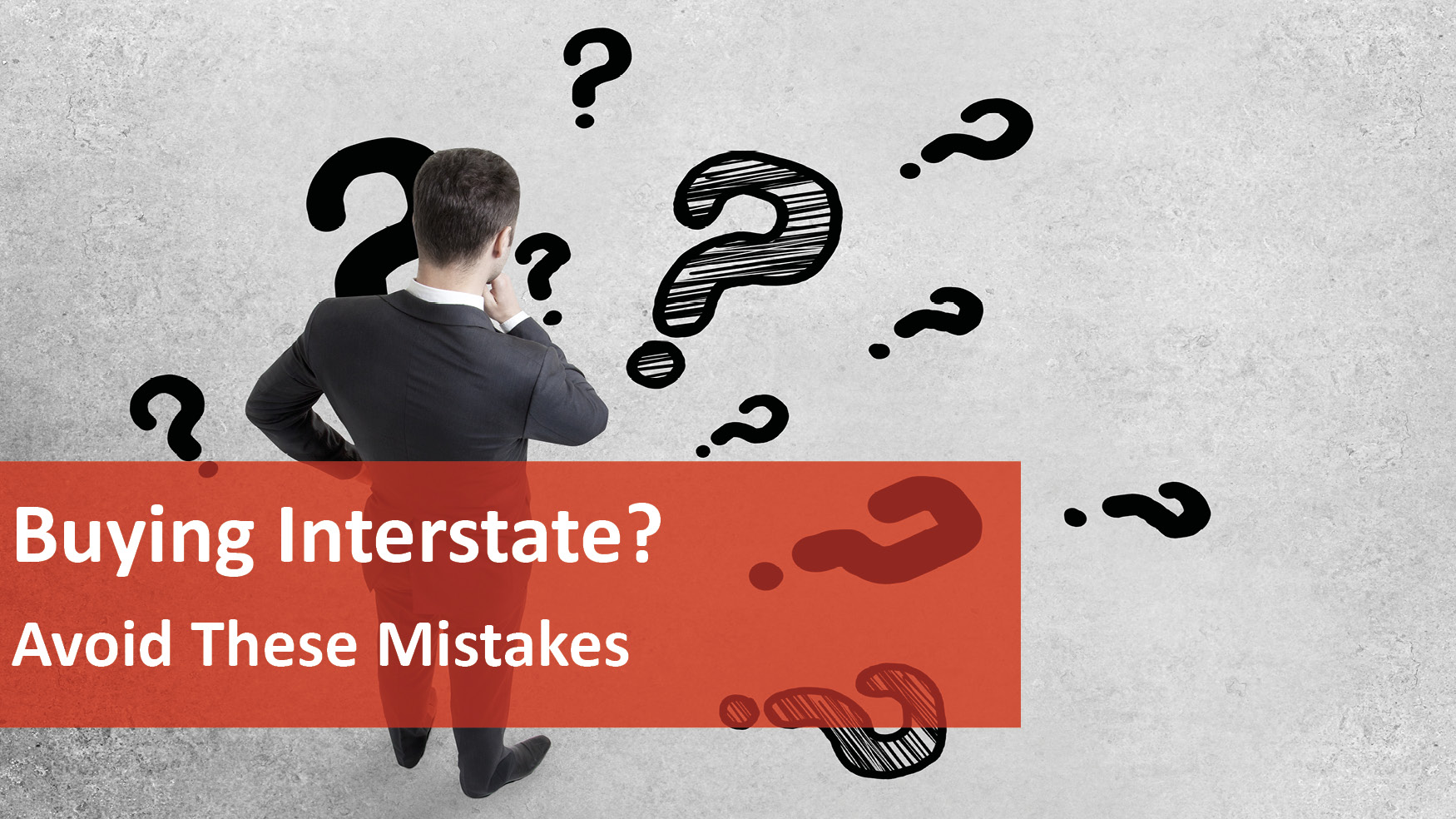 Buying Interstate? Tips of what to avoid!
Don't fall into the trap of the following common mistakes made by inexperienced investors looking to snap up an interstate property:
1. Buying off the plan
There are too many of these properties coming on to the market in our CBD's, which means there is no 'scarcity' value and no supply pressure to underpin price growth.
The off the plan and high rise apartment market is dominated by investors who are often speculating, rather than owner occupiers who will underpin property values.
Ultimately, you wind up paying a premium and will have minimal capital growth and rental growth due to oversupply.
2. Buying in outer suburban areas
This includes new house and land packages in master-planned communities.
These outer-suburban segments of the market have underperformed historically, and are likely to continue to do so in the future because of the typical demographic who buy there – young families who are price and interest rate sensitive.
3. Buying sight unseen
It's incredible what you can achieve, and the unsightly features you can avoid showcasing, when using a good camera and exploiting the right camera angles.
Don't risk purchasing sight unseen unless you have a trusted representative (such as a local – not interstate- buyer's agent) review the property on your behalf.
4. Buying from property marketers
Not all property marketers are trying to scam you – but, there are a fair few rogue operators out there who add a significant premium to the property's sale price to account for their commission.
There's only one person likely to make a decent profit from this transaction – and it isn't the investor.
There are far safer, easier, smarter ways to invest in property than this.
5. Buying under advice from out-of-town advisors
Most importantly, don't use interstate buyers agents who fly up, see a few properties, make an offer and fly out again.
They don't have the perspective and depth of experience that one needs to understand what makes a great property – and what doesn't, why one side of the street is worth more than the other, or why one particular street in a suburb is worth considerably more than other.
You need to rely 'on the ground' experience to ensure you minimise the risks.
Buying property interstate can be a savvy and financially rewarding way to grow your property portfolio.
As with every investment you consider, you need to evaluate whether the opportunities on offer align your goals and your investment strategy, rather than jumping into a market because it's generating positive headlines.
If you are interested in expanding your investment portfolio, make sure you speak with the team at We Love Rentals® and they'll point you in the right direction.