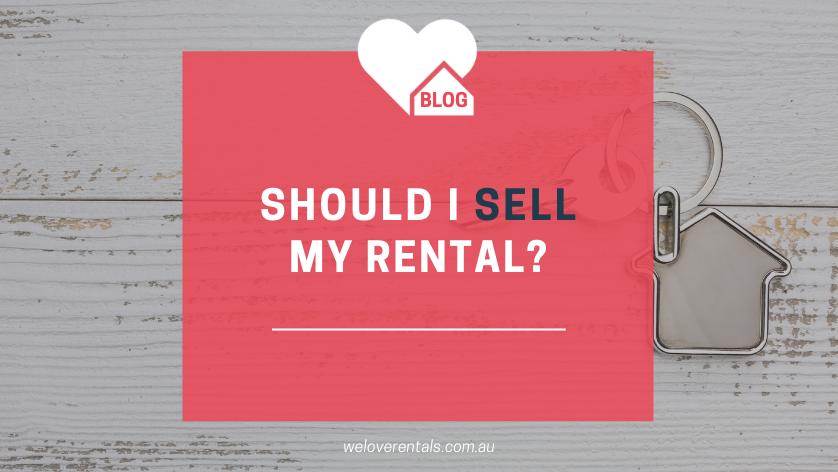 Should I Sell My Investment Property?
Should I sell my investment property of 5+ years even though it hasn't earned me any capital gains?
The short answer is, no – if you can afford to hang onto it.
Why?…
"If you can afford to keep your investment property, you could sell for $40,000-$60,000 more in the next two to three years. We're through the "painful part" now. All the fundamentals are in place for the WA market to have some fairly significant gains." – Brendan Leahy, CEO of Naked Edge Real Estate
The biggest indicators of this are employment growth, commodity prices, and the low vacancy rate. Plus the strong mining town growth in Newman and Karratha, which is backed by strong rental growth and investor activity.
The facts are:
WA employment growth is strong.
Employment and population growth are core drivers of housing supply and demand, which then impacts property prices.
Lots of people have been moving here for the mining industry. And the current trade war between the U.S and China has been favourable for WA due to our iron ore exports.
WA have recorded strong iron ore price exports of $100 per tonne for the last six months. And based on WA treasury estimates, with every US$1 increase in the iron ore price, WA receives an extra $81 million.
The AUD exchange rate is helping as well, each time the Aussie dollar drops by just one US cent, WA's royalty income is expected to jump by $101 million.
According to the latest CommSec report WA population growth is at its strongest since 2015. While the WA unemployment rate is the lowest it's been in 19 months.
This is partly due to Australian and international corporates coming back into the market, thanks to new funding being received for the resources sector.
The Perth vacancy rate has dropped from 5.5 per cent in 2016 to 3.0 per cent in 2019.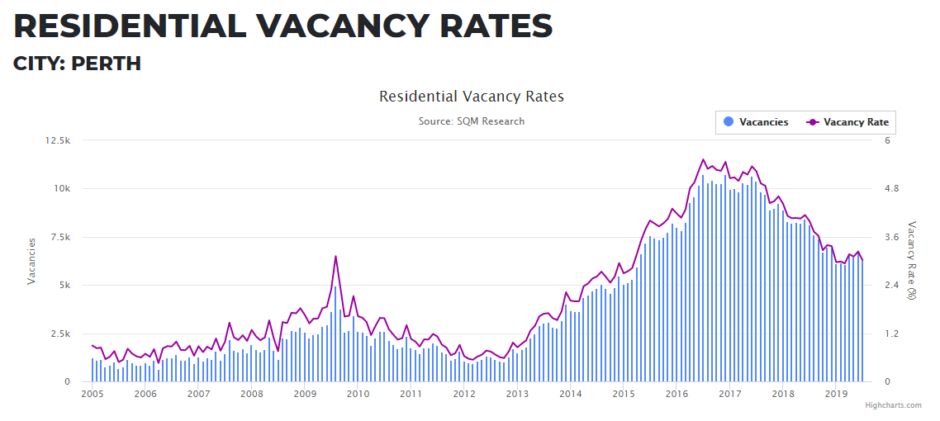 CEO and founder of SQM research, Louis Christopher says an overall vacancy rate of 3.0 per cent indicates a stable or 'balanced' market. So this is a positive indicator that we're through the painful part now.
We're starting to see some small rent increases for our owners, off the back of a modest $10 increase in asking rents across a number of Perth suburbs. So the market is strengthening, albeit slowly.
So looking forward, if you've held onto your home for this long, try and hang on for a bit longer. Because you'll look back in four or five years time and think "I wish we held onto that property."
As always, if you'd like to know where your home sits in the current market, or have any questions, feel free to get in touch with Brendan on 0439 998 867.