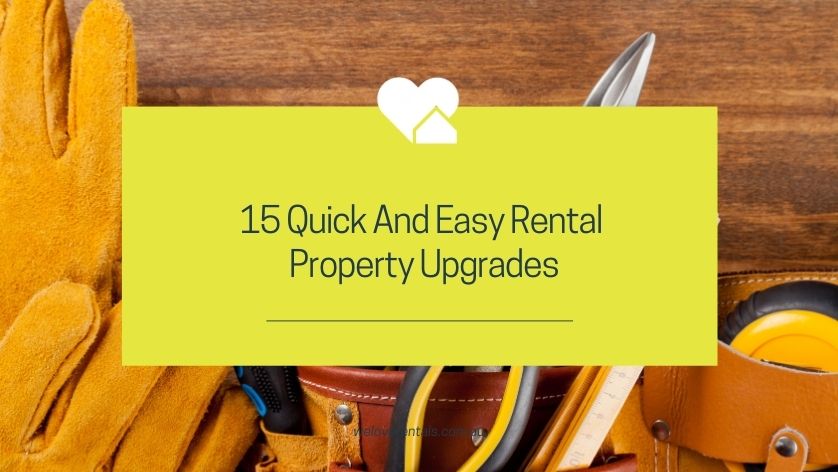 15 Quick And Easy Rental Property Upgrades
Many investors won't consider rental property upgrades when the market is strong, and applicants are plentiful.
However, some savvy property owners renovate even in a booming market, to further their investment strategy.
If you'd like to learn more about how to make your property instantly more appealing, and why it might be worth doing, read on.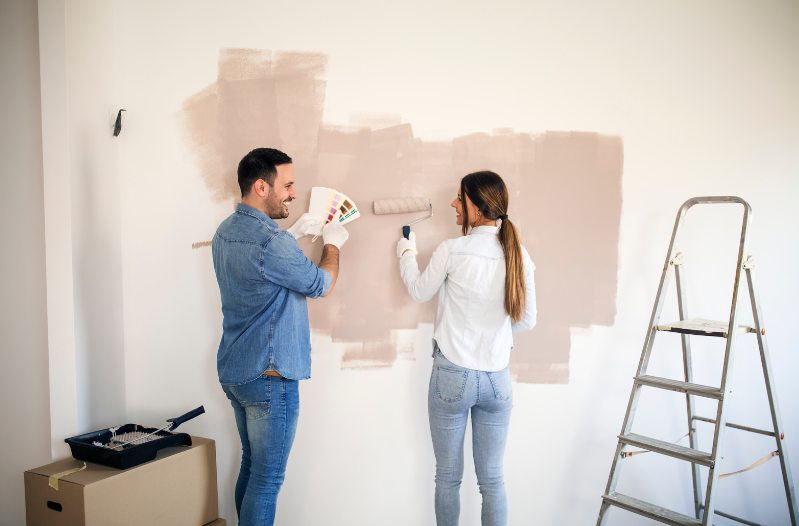 Why Upgrade Your Rental Property?
There are many reasons to upgrade rental properties, including necessity — sometimes properties deteriorate to the point where they're un-rentable. 
Usually however, motivations for upgrades include wanting to:
attract high-calibre tenants

maximise returns 

optimise resale value 

boost tax deductions

avoid emergency maintenance costs
Attracting High-Calibre Tenants
A property will always earn more and stay in better condition with high-calibre tenants — they pay more rent, pay on time, and maintain properties better. 
Maximising Returns
Upgrades usually improve rental yield, provided you don't overcapitalise. Choose improvements where costs can be recovered from increased rent within a reasonable timeframe. Ask an expert property manager (like We Love Rentals!) for advice on this.
Optimising Resale Value
If renovating to improve resale prospects, choose improvements that will at least recoup costs. A local sales agent can advise what upgrades are likely to achieve this.
Boosting Tax Deductions
Some work is fully tax deductible in the same year — necessary repairs, for example. Some other improvements are depreciable over the life of the item. 
Your accountant can advise on the rules, if tax deductibility is important.
Avoiding Emergency Maintenance
Some work can't be delayed, without risking greater costs. Deal with jobs like gutter cleaning, roof repairs, pruning large branches, removing invasive roots, plumbing and electrical repairs promptly — otherwise you risk much more expensive repairs or even liability for injury. 
Best Rental Property Upgrades For Return on Investment
There are a number of quick, easy ways to enhance a property's street appeal and presentation that are also likely to deliver a reasonable return on investment. 
Easy outdoor strategies include:
laying fresh mulch, weeding driveways/gardens, planting annuals 

painting the front door, cleaning pavers/driveways

adding entry lighting/security features

creating extra car bays/undercover parking

adding a pergola/deck 

child/pet friendly fencing.
Indoor strategies include:
replace dated window coverings

— inexpensive blinds or ready-to-hang curtains work well 

repaint in light colours

for a bright, clean, spacious look

add stylish light fittings

or upgrade globes

update floor coverings

— choose vinyl, laminates, timber or hard-wearing carpet, depending on property type/value

install air-conditioning

— even a single split-system increases applications

refresh kitchens

— update cupboards/tiles, replace older ovens, install a dishwasher

update bathroom

shower-curtains/taps, paint bathroom tiles, replace or paint vanity doors

install built-ins

or add shelving and rails in bedroom recesses

make

high-speed broadband accessible
Always ensure everything is sparkling clean — windows, ceilings, walls, floors!
For more info, check out our blog post on savvy rental renovations.
So What Should I Do?
First ask your property manager what rental property upgrades will best achieve your objectives, whatever they are.
Remember, renovations become challenging when labour or materials are in short supply, so assess what work you can do yourself. DIY reduces the risk of delays and budget blowouts. 
Check out whether materials you need are available now — buy local where possible as overseas orders are notoriously slow.
If using contractors, a written quote or contract, and careful project management, can help to minimise delays and cost increases.
Property managers have reliable trade networks, and can help make the project less stressful. They may be able to assist with project management.
For advice from your local experts, call We Love Rentals today on 6254 6300. Our experienced friendly team can help with a strategy to ensure success!