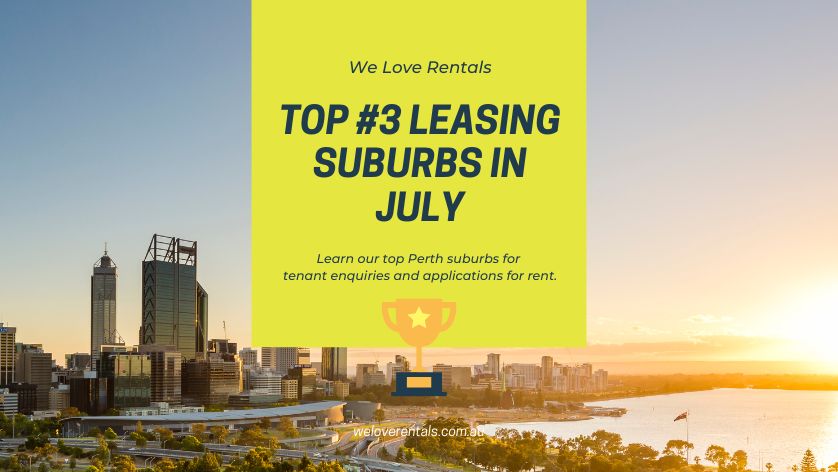 Our Top Leasing Suburbs in Perth and Market Update for July 2022
Over the July period we have seen house prices continue to rise in Perth despite the majority of other states seeing a steady decline, which shows WA is still a tough market. There are also proposed tenancy laws that have created a stir amongst owners, which could lead to even less rental properties available.
Read on to learn our top leasing suburbs in Perth and our rental market update for July 2022….
Top #3 Perth rental suburbs for tenant enquiries
Canning Vale 
Harrisdale
Wilson
Top #3 Perth rental suburbs for tenant applications
Canning Vale 
Harrisdale
Wilson
In the last 30 days We Love Rentals recorded 207 rental enquiries and 22 tenant applications…
Median Rent Prices and Leasing Times in Perth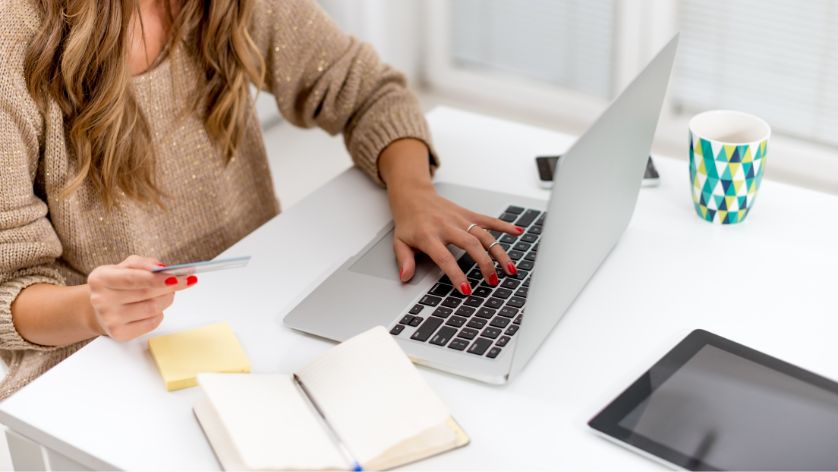 Over the July period the median weekly rent price rose by $5 to bring it to $475 a week. This increase probably won't be the last either, as many owners are forced to increase rents to keep up with increasing mortgages caused by interest rate rises. REIWA president Mr Damian Collins also warns of increasing rent costs "Rent prices experienced a slight increase in July following a stable month in June. We expect rents will continue to grow throughout the second half of the year due to strong competition amongst tenants to secure a rental"
The average time to lease a property in July was 16 days, which was the same time as June but still 4 days faster than July 2021. Here at We Love Rentals we found that we were leasing our properties after an average of 12 days, but due to low stock levels we only had three available to rent throughout July so this contributed to the lower figure.
The fastest leasing suburbs for the month of July according to REIWA statistics were as follows: Dudley Park (eight days), Seville Grove (nine days), Piara Waters (11 days), Ellenbrook (11 days) and High Wycombe (11 days).
Potential Tenancy Act Changes in WA 
At the end of July there were 2,277 properties available for rent on reiwa.com, which isn't much of a change compared to June but it is 14.7% lower than July 2021 which shows how quickly our rental market has declined. Currently there are talks for proposed reform to the Rental Tenancy Act which would lead to a reduction in the property owners rights. Synergies Economic Consulting launched a survey amongst 7,000  investors in their database and a huge 61% of investors stated that they will sell their properties if these changes are made. This would be catastrophic for our rental market which is already facing property shortages. If we lost any more properties we would see our rental shortage become a crisis. 
"The rental shortage remains a critical issue for the WA rental market, which is why it is essential that no major changes are made to our tenancy laws that would remove an owner's rights to make decisions about their property," Mr Collins said "There are fewer than 2,500 properties currently available for rent in Perth and vacancy rates across the state are at or near record lows. Now is not the time to introduce reforms that would further discourage investors from buying in WA," 
The two proposed changes that raise the most concern amongst investors are:
Removal of the right of a property owner to terminate a tenancy without prescribed grounds (eg owner wishing to sell or move back in)

Removal of the requirement of a tenant to gain the permission of the property owner to make any changes to the property.
The report run by Synergies Economic Consulting concluded that if these proposed changes were passed it wouldn't only affect the rental market, it could also cause additional costs to the economy. Another finding from the report was that WA tenants could end up paying $105 million extra in increased rents each year, and the rental sector could be subject to an estimated $142.5 million in higher property management costs annually. This is why REIWA is launching a re
Mr Collins has said "We have briefed the WA Government on the report and are pleased they are taking a thoughtful approach to the proposals. We will continue to work with the government to ensure the state's tenancy laws remain fair for all parties."
So this will be interesting to follow, and see what happens to the proposed reforms.
If you're looking for a rental make sure to check out our available properties here .
Or if you're looking for an appraisal on your investment click here to get a free property appraisal.