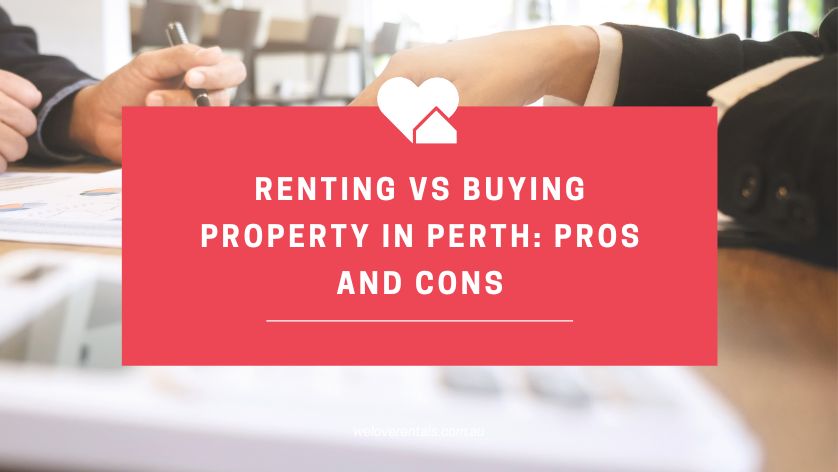 Renting vs Buying Property in Perth: Pros and Cons
Has there ever been a more difficult time to decide whether to keep renting or buy your own home?
If that's your dilemma, we feel your pain. Securing a rental is like the Hunger Games, property sale prices are sky-high and many home-building projects are off-the-rails! 
Everyone wants a safe, comfortable home, but finding one can be exhausting.
At We Love Rentals we have years of industry experience — by sharing our tips, we hope to help you make the right decision!
So read on for our expert tips on the pros and cons of whether to rent vs buy in the Perth market.
NOTE: This blog post offers general information only, and is not financial advice.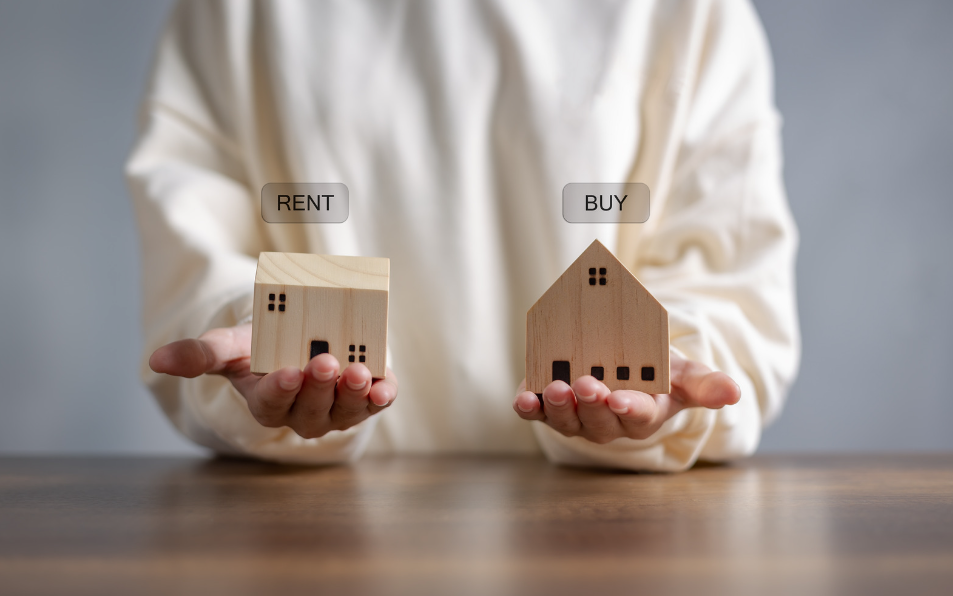 What To Consider When Deciding Whether To Rent Or Buy in Perth
First and most importantly, understand the pros and cons.
Pros and Cons of Renting a Property in Perth
There are also widely agreed pros and cons for renting.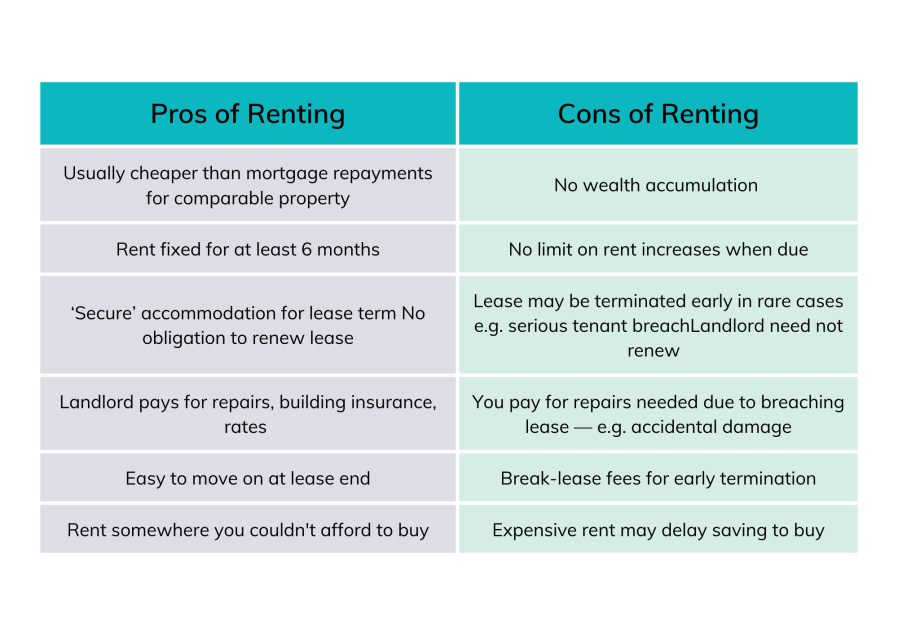 Pros and Cons of Buying a Property in Perth
When it comes to buying, these are widely held to be: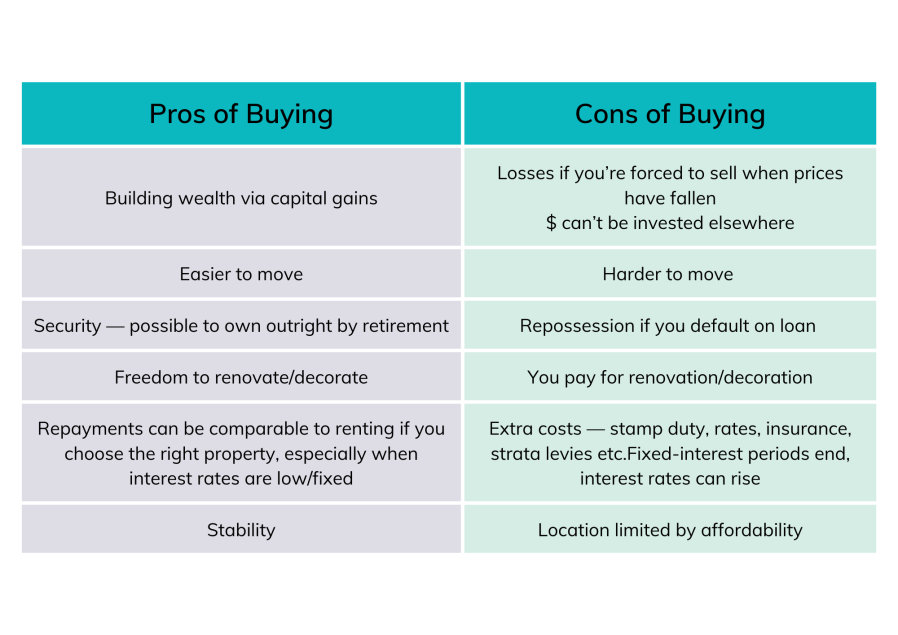 So What Else Should I Consider? 
These pros and cons are important. 
It is also crucial to consider the current market and your personal circumstances.
Market Data
Accurate data supports sound decision making. 
Perth Rental Data
Right now Perth's vacancy rate is so low there's hot competition for every rental property. 
SQM Research reports that asking rents rose 13.7% from March 2020 to March 2023. Actual rents are probably higher due to 'rent bidding'. 
Some areas/types of property grew more than others. 
Perth Property Sales Data
SQM says asking prices for Perth properties grew 6.9% in 3 years. Again, actual sale prices may be higher.
Fewer properties are for sale than usual, but shortfalls are less than for rentals.
The Future
Many experts (but not all) predict continuing growth in rents and sale prices. We encourage carefully researching data and expert commentary. 
Experts recommend looking at suburb data. Areas that haven't had above-average price rises already may rise more. 
Note: increases for units and houses can differ widely.
CoreLogic RP Data, REIWA and SQM provide useful resources.
Our guide to choosing an investment property offers guidance that can help when buying a home.
Personal Circumstances
To assess whether you're ready to buy, ask yourself:
Do I have sufficient deposit?

Is my income secure?

Will my borrowing limit buy somewhere I want to live?

Can I afford repayments + ongoing costs?

Do I really want to buy, or am I reacting to the tough rental market?
What Should I do?
If you have ample time left on your lease, use it to get serious about research. 
If you have to move soon, don't buy under pressure! Find an interim solution — like a short-term rental — and again, do your homework before buying.
Don't get stressed, get help! Call We Love Rentals on 6254 6300 or contact us online. Our experienced team can help find a home to suit your circumstances!