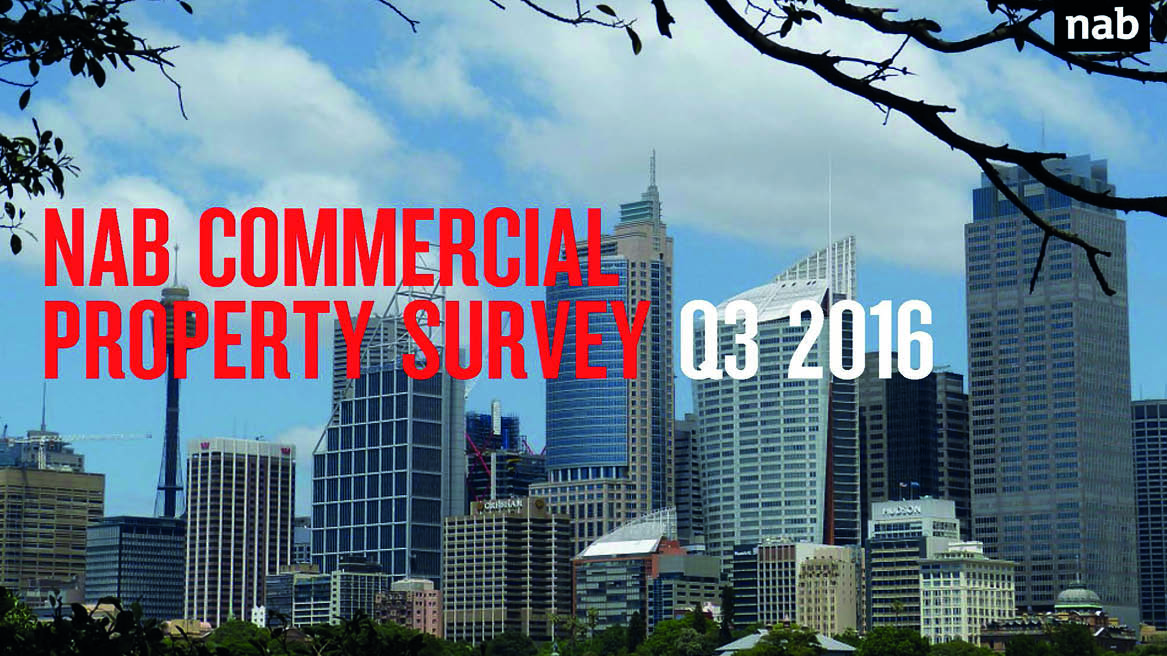 NAB Commercial Property Survey
Commercial property professionals continue to be confident over the next two years and sentiment is improving, the NAB Commercial Property Survey for Q3 shows.
The NAB Commercial Property Index rose 11 points to +16, with sentiment higher across the four surveyed sectors of Office, Retail, Industrial and CBD Hotels.
Market sentiment remained strongest in NSW, which rose 17 points over the quarter to +55 and Victoria (up 2 to +30), consistent with the stronger business conditions also exhibited in those states. In contrast, sentiment fell a further 6 points in Western Australia to -54.
"Stronger sentiment this quarter came despite moderations in business conditions over the quarter, as recorded by the NAB Quarterly Business Survey," NAB Senior Economist Rob de Iure said.
"While sentiment has improved, gains are narrowly based on the eastern seaboard with NSW and Victoria outperforming the rest of the country in sentiment, capital growth and income returns.
"Looking forward, confidence levels from respondents were also high, with gains in the CBD Hotels, Office and Industrial sectors offsetting lower confidence in Retail – likely driven by weaker retail business conditions and subdued consumer spending."
The Q3 Survey shows nearly two-thirds of all developers looking to start projects were looking at the residential sector, however only 34% planned to start work in the next six months – dropping to 18% in 18 months' time.
"Survey respondents may be telling us that the current housing construction cycle, particularly for high density properties, may slow in the coming two years," Mr de Iure said.
"And while the number of property developers planning to source more capital to fund their development was broadly unchanged quarter-on-quarter, nearly half (48%) were unsure of their intentions over the next 12 months – up from 31% in the second quarter."
In addition, the Survey found more property developers are using land-banked stock to start new work, which may reflect the high levels of building activity in the residential sectors and land shortages in some cities.
Property professionals on balance also report that it is getting harder to obtain debt and equity for their businesses – with professionals expecting access to funding to remain difficult for the next 6-12 months.
About 240 property professionals participated in the Q3 Survey.
Read the full report 
here
Or visit
NAB
to find out more.