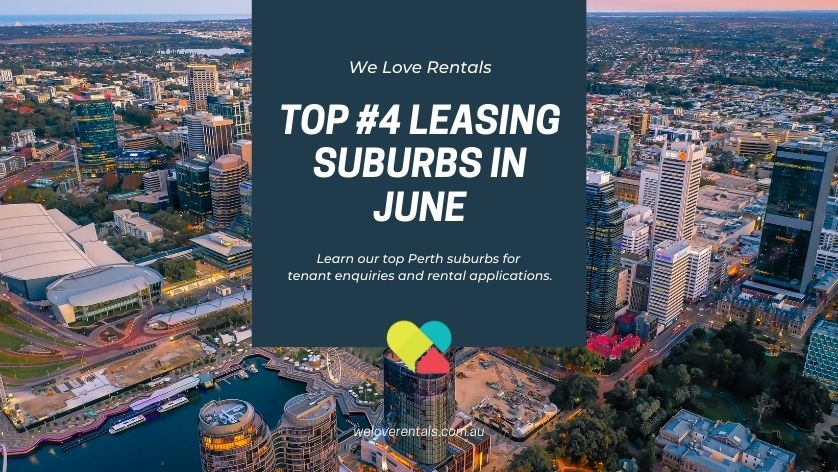 June Market Update – Perth Rental Vacancy Rates Continue To Drop as Rents Rise
The Perth Rental Market is still a landlords market, with tenants struggling to secure a property due to low vacancy rates and high competition. Read on to find out the latest information, and what experts say needs to be done.
In the last 30 days We Love Rentals recorded 272 rental enquiries and 40 tenant applications… 
Top #4 Perth rental suburbs for tenant enquiries
Gosnells

Rivervale

Armadale

Fremantle
Top #4 Perth rental suburbs for tenant applications
Gosnells

Armadale

Rivervale

Fremantle
 Vacancy Rates Continue to Drop
In the June quarter the rental vacancy has continued to drop with the current vacancy rate slipping below 1%. Currently in the June quarter we are sitting at a 0.9% vacancy rate for Perth metropolitan properties (0.6% overall) which is down from last year at 1.4% for the same period. Perth isn't the only city that is facing low vacancy rates, with the national vacancy rate hitting 1%. For reference, a healthy vacancy rate in a balanced market would sit between 2.5% and 3.5%.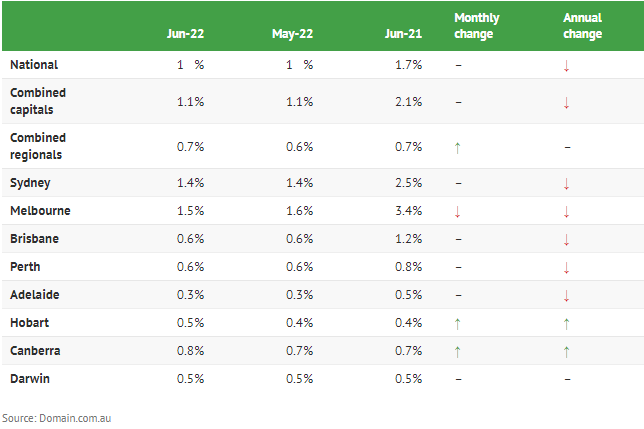 Rent Costs Continue to Rise
Vacancy rates aren't the only thing affecting struggling tenants in Perth, the cost of rent is continuing to rise so even if tenants are able to find rentals the prices are often more expensive than the previous year. The most affordable suburb in Perth is currently Orelia, but even here the cost of rent has increased 11% from the previous year.
Steven Rowley, the director of Australian Housing and Urban Research Institute at Curtin Research Centre, has blamed the imbalance between how many properties are required and how many are available for the increase in prices. He said   "Demand is much higher than supply, meaning landlords are able to increase rents and many tenants are trapped into paying higher rents because of a lack of other accommodation options,". WA's prices, whilst still increasing, are said to be relatively affordable in comparison to the easten states but this isn't offering much comfort for renters.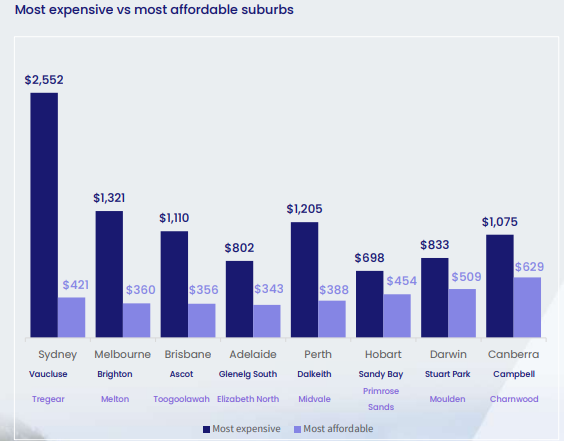 source: corelogic
How the Census Shows An Opportunity to Increase the Rental Pool
On the night of the census there were 1,043,776 homes out of the approximate 11 million total dwellings in Australia that were recorded as vacant.  These properties come under the category of second homes, investment properties, and short term holiday rentals. 
The president of REIA, Mr Hayden Groves, said these properties should be seen as an opportunity to provide relief to the tough rental market that currently exists throughout Australia. "Should this be a more permanent trend, we ought to consider ways to encourage property owners to return these homes back into the rental pool during times where major cities in Australia record very low vacancy rates," he said.
Do you have a vacant property but are unsure about how to turn it into a great investment? We can help! Speak with our team today on (08) 6254 6300 for a chat or send us an email here.