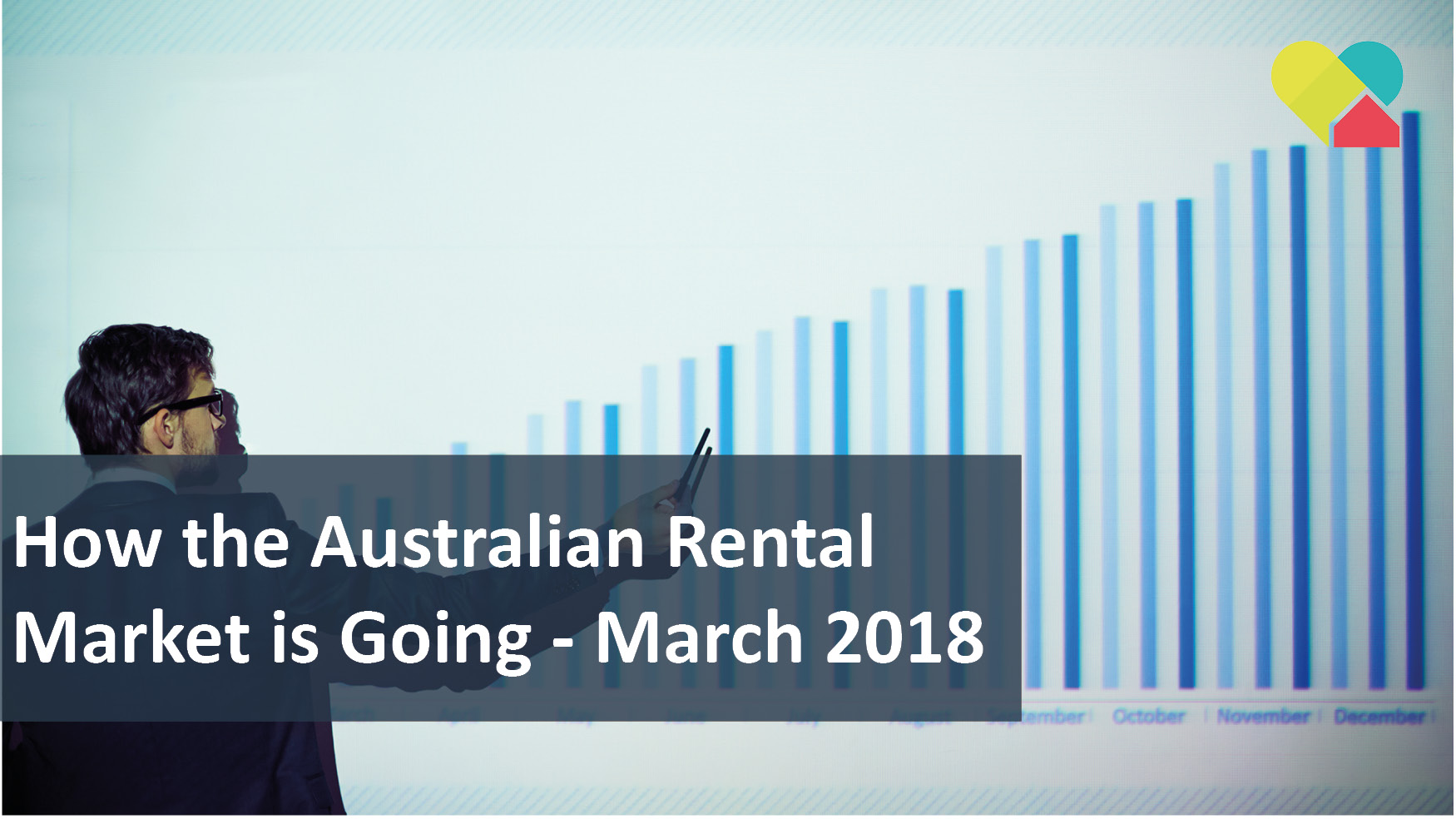 How is the Australian Rental Market Going? March 2018 Update.
The latest figures released by rent.com.au show how the Australian rental market is performing across our capital cities here in Australia, so let's take a look!
Highlights:
Demand increases for

Perth

rental properties with the velocity of properties turning over quickly and prices beginning to stabilise and, in the case of apartments, starting to rise (up 6.7%).

Sydney's excessive rental price growth may soon be a thing of the past as prices look to be slowing.
Adelaide is the cheapest place to rent a room in an apartment ($147/week), while Perth takes the lead for rooms in houses (just $122/week).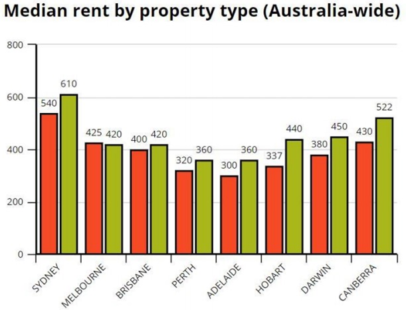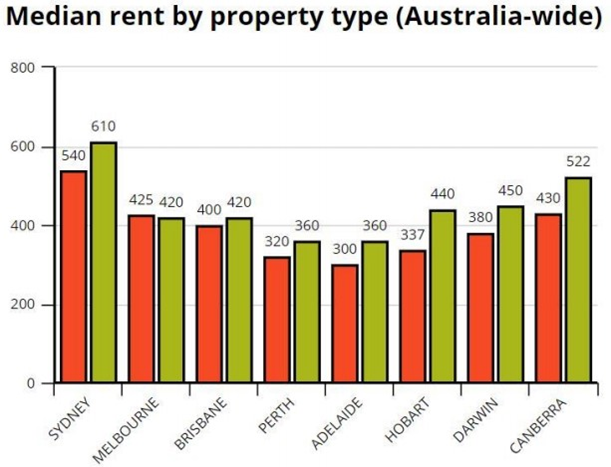 How each state compares:
Median rent and price per room: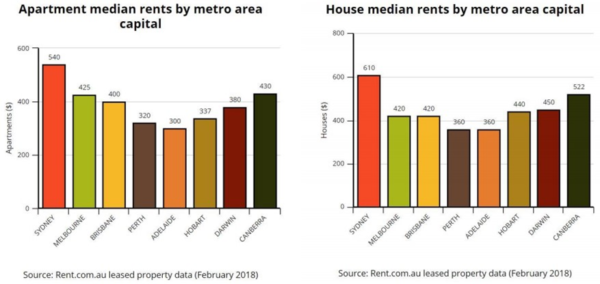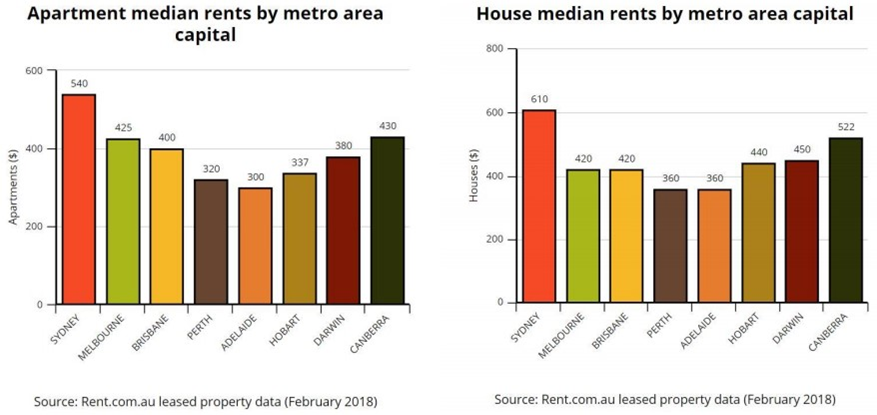 Median rents
Sydney and Melbourne rentals stay flat, but Perth apartment rental prices have risen, reflecting the recovering property market in WA.
It's unlikely that we'll see a significant drop in Sydney property rentals this year, but cooling demand continues to affect the cost of apartments and houses, which stayed relatively flat in February.
In Australia's smallest capital city, rental demand in Hobart is also high and continues to grow; house rental prices were up 7.3% to $440/week month-on-month. There is a major shortage of rental housing in Tasmania at the moment with some families resorting to camping. The rental market in Tasmania is comparable to the current rental market in Wellington, New Zealand with drastic shortages of affordable rental properties.
Slower price growth in the Brisbane rental market in February likely reflects low employment growth and the risks of oversupply in the apartment segment, but this may have bottomed out.
After a prolonged period of falling rents and soaring listing numbers, Perth's rental market has strengthened.
Apartment prices jumped 6.7% to $320/week in February this year.
Time spent on market
Australia's rental market started to move in February.
The average number of days on the market in Perth in February improved significantly in February, taking 37 days on average to lease an apartment, versus 33.7 for a house, down 23% and 19% respectively.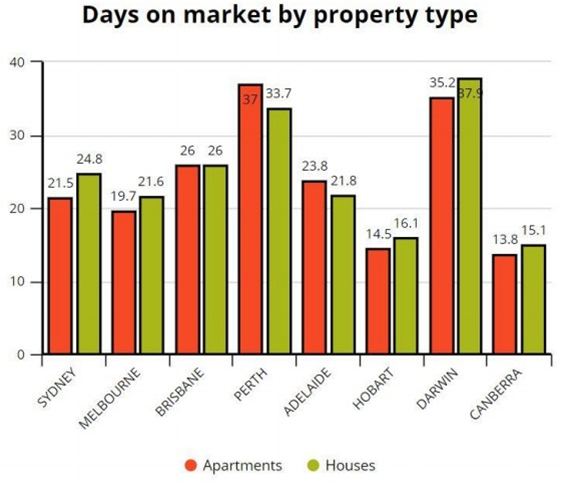 The positive changes to the rental market here in the Perth metropolitan areas are predicted to continue improving, which is great news for landlords and potential investors.
Are you looking for property management for your investment properties? Contact us today to see how we can help!