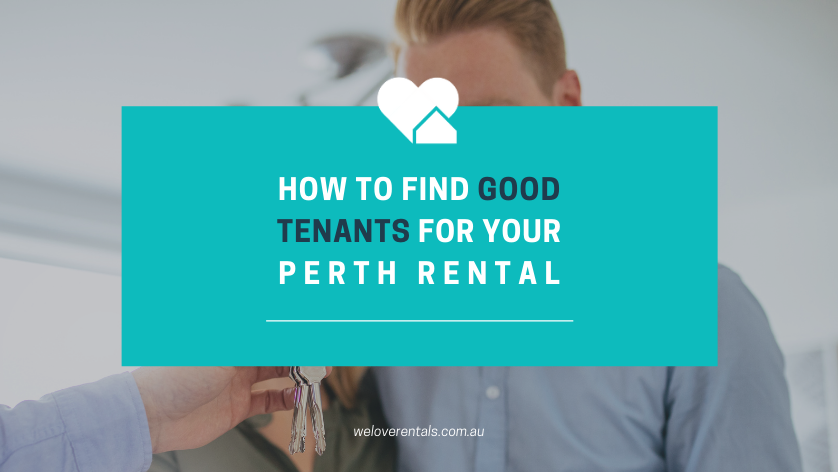 How To Find Good Tenants For Your Perth Rental
Finding the right tenants – and why it's not just about getting top dollar! 
We've been in the property management game a while and today, we want to bust the myth of the "perfect tenant".
The truth is, the "perfect tenant" doesn't exist!
Every landlord's situation is unique. A good tenant for you might be a nightmare for another landlord.
That's why we want to help you to figure out what makes a tenant right for you… and it isn't always about the money!
In this blog, we'll be sharing some of our top recommendations for what to consider when choosing a tenant, including:
your situation

(finances, investments, priorities, etc.) and

what you need and want

the

value of the property

how to

rank applicants

how your property manager can

help you find the best tenant

and

still maximise rent.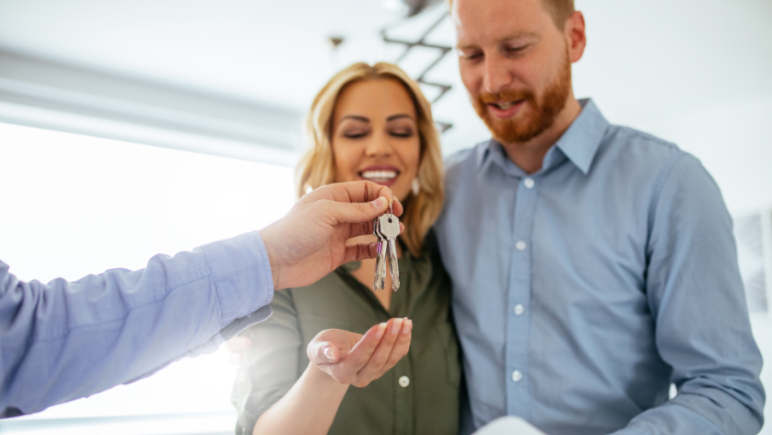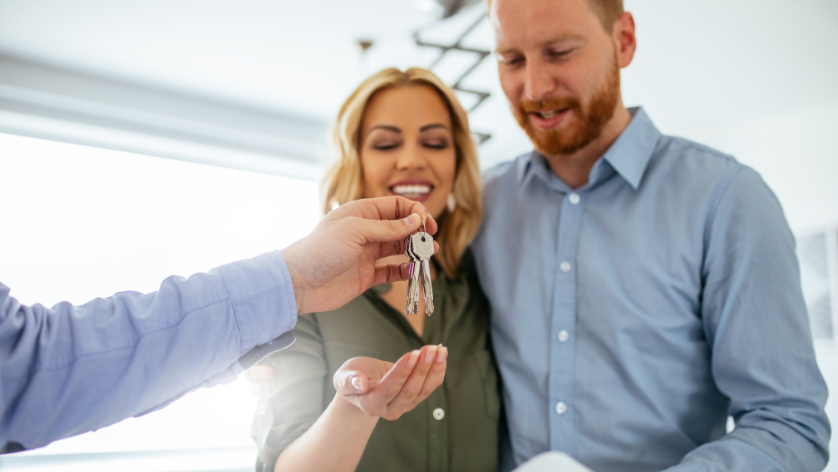 Assessing your own situation
Your first step in selecting a good tenant is to assess your own needs and goals.
Some things you might consider are:
your

cash flow

and

goals for rental income
repayments

– (positive or negative gearing?)

property condition (is it your

own home

or an

investment?)

special maintenance needs (

garden or pool?)

your

plans for the future

(moving in or renovating?)
These factors will help you know what to look for in potential tenants.
Assessing the value of the property
When it comes to assessing rental value, landlords may consider:
what they need

from the property

(overheads, repayments, etc.)
market rent

based on

median values

available online (REIWA,

realestate.com

, etc.)

past rent

on the property

other

properties advertised in the area.
A property manager can also make further options available to you (read on to find out more!)
Ranking applicants to sort the good tenants from the rest
Landlords should request a written application – the Department of Mines, Industry Regulation and Safety (DMIRS) make a simple, free form available.
Some landlords rank applicants based on 'gut feelings' and appearances. Others:
compare application forms, ranking applicants in terms of

their priorities
reference check applicants

with

past landlords

ask for

proof of income and employment.
Some applicants may offer more rent than others.
It is tempting to always accept the highest rent, but to choose the best tenant, you need a good idea of:
a) the

current market rental value of your property

and

b) how well the applicant

matches your personal priorities

.
At We Love Rentals, we have a thorough process for assessing tenancy applicants – but of course, it is always ultimately the landlord's decision.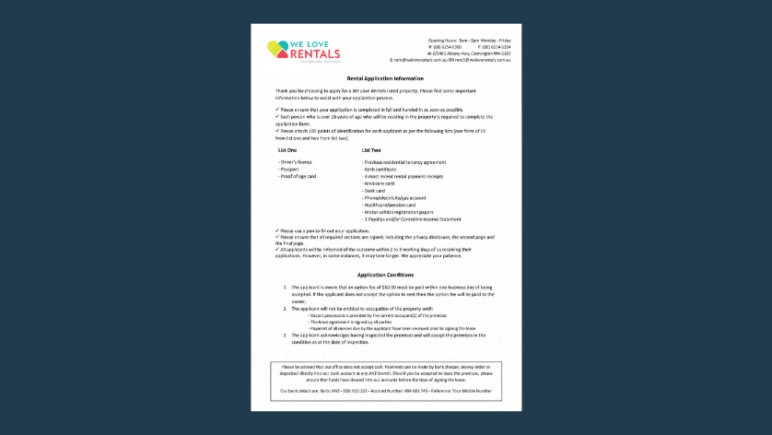 How can a property manager help find the best tenant for you (and still maximise rent)?
Property managers have a range of resources available to assess tenancy applicants, many of which are not available to private landlords.
They also have the benefit of years of experience in spotting red flags when they meet applicants.
Your property manager can help you with:
Calculating rental value accurately
Accurately valued properties rent faster. Your property manager has access to:
specialised

rental valuation apps

most

relevant comparable properties,

including recently let properties
They can also give you advice on how to enhance rental value (e.g. allowing pets.)
Formal tenant application process
A property manager will use a formal application process that reduces your risk by:
using a more in-depth

form designed to protect landlords
ensuring compliance

with the

Residential Tenancies Act

and privacy law.
Thorough tenant vetting process
Property managers can also:
check references more thoroughly

(agencies will talk more openly to an agent than a landlord)

access subscriber-only tenancy databases

(We Love Rentals has access to the leading three!)

verify income and employment details

(employers are more comfortable disclosing this to an agent than a landlord).
A property manager can also advise on additional ways of comparing tenants who offer different rent, including:
length of the tenancy

(long tenancies can save on reletting fees)

applicant ability to fulfil

special requirements

(e.g. past history maintaining gardens)

impact of the

number of occupants.
In summary
Choosing a good tenant should not just be about who offers the most rent.
At We Love Rentals, we have all the resources and experience to help you with this decision, including access to all three tenancy databases available (many property managers only have access to one or two).
If you think we can help you with selecting the best tenants for your situation, call Sarah Leahy on (08) 6254 6300, or click here to request your free property appraisal!