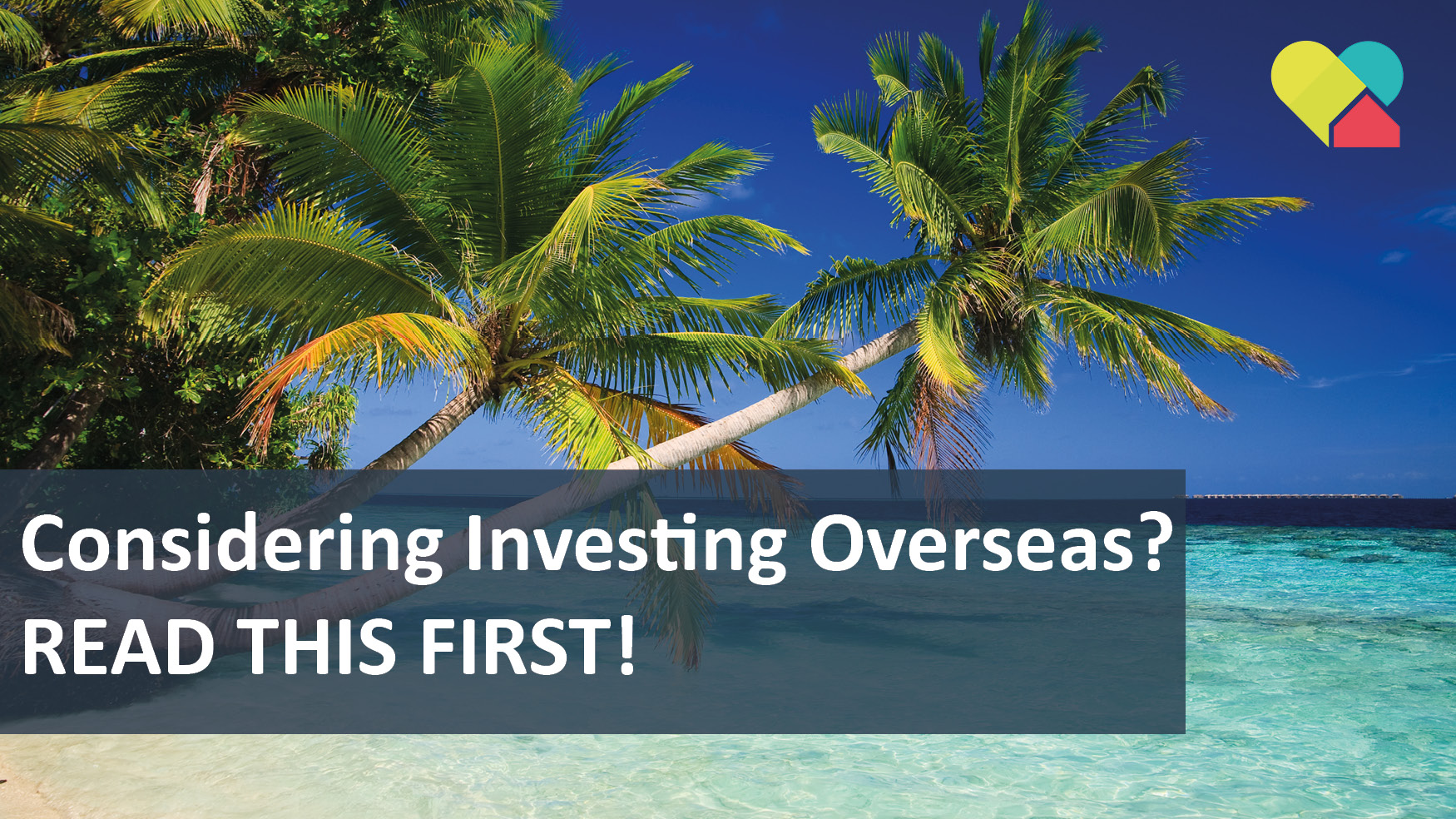 Considering Investing Overseas? Read This First!
While it may seem like a good idea at the time, investing in property overseas can be quite a perilous exercise. Why? Mainly because, unless you know the place extremely well or have family living in the country, you don't know the local market, especially relating to current rental demands.
It's only the local people who know if an area is really popular and has high demand or vice versa.
Another reason is that Australia is, in general, highly regulated with many controls in place, including when it comes to valuations, to protect buyers, which might not be the case in other countries. We are lucky to have a lot of tried and tested procedures in place for the purchasing and leasing out of property so that everyone is thoroughly protected.
Also, if you buy a property here you will generally know what its fair market value should be, but overseas you don't! You don't know the banks and you don't know the valuations. Is the person who is advising you doing so in your best interests?
Even here in Australia there are blacklisted areas where lenders require more deposit and they will also tell you if it is high risk. But overseas you won't know any of this, not the supply and demand factors, not the demographics of the area and not whether good tenants are readily available.
In addition, in Australia you know with an existing property, the commission the agent receives is about 2 per cent. However, investing in property overseas in an unknown market. You don't know what the commission is and the person who ultimately pays is you and, in some cases, it could be 10 per cent or even more commission to the seller.
The reality is that the only exception when it comes to purchasing property overseas is when you have the advice and knowledge of close friends or family members who live there to guide you, but even they can get it wrong because it still happens in Australia. Always remember to speak to highly regarded experts and professionals working in the industry to ensure you are receiving legitimate advice on helping you purchase a property.
Do you need help with leasing a property over here in Western Australia? Contact us today to experience great service and even better results. We can even offer you your first 2 weeks of management fees free of charge. So it really is a no risk, no cost exercise to see if we can meet your property management needs.