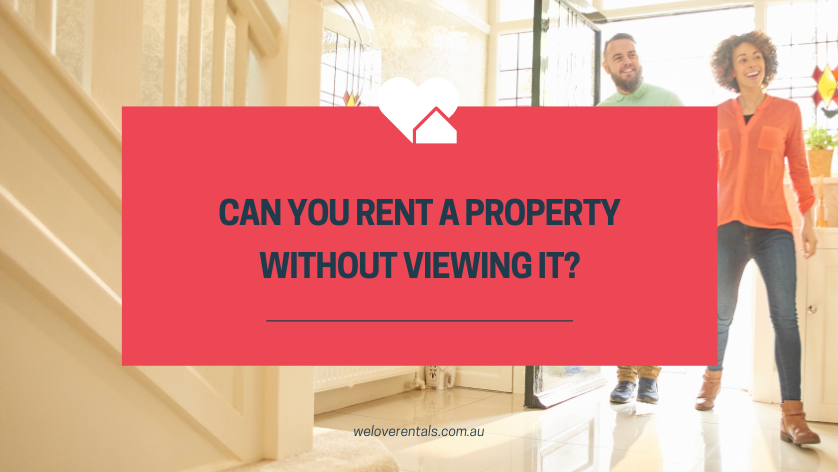 Can You Rent A Property Without Viewing It?
Are you flat out at work, working odd hours, or working remotely and struggling to make it to rental property inspections?
Or are you wanting to lease a Perth property in advance, before relocating from interstate/overseas?
If so, you might be wondering whether you can sign a lease in WA without viewing the property first – and whether it's a smart move! We Love Rentals always recommends viewing a property before signing a lease, which is why we only allow tenants who have viewed the property to apply – to find out why we have this view read below.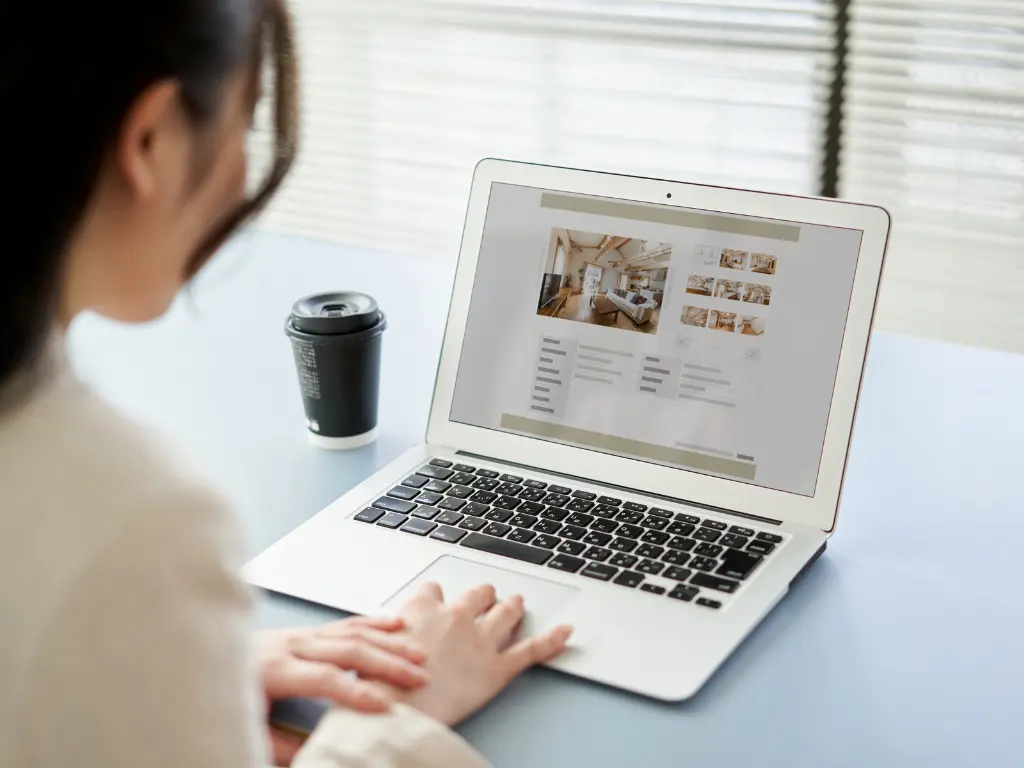 Pros and Cons of Leasing Without an Inspection
Pros Of Signing a Lease Sight Unseen
If you've found this blog, you're probably already considering the pros of leasing remotely and without physically seeing the property. Your own circumstances may make it an attractive option.
Your personal pros may include:
avoiding queues at home opens
resolving the problem of inspections clashing with work/travel
securing a home in a competitive market by getting in early
an urgent need because your current lease ends soon.
And for those relocating:
avoiding an additional trip prior to relocating
starting a new job without the stress of house-hunting
having a home to go to when you arrive in Perth!
Cons of Signing a Lease Remotely
If you see this as your best option and find an agency that offers this service, then of course that's your call. But we hope you'll consider the risks before going down this path.
These include:
video tours/photos often don't accurately depict size/condition, thanks to use of wide-angle lenses and/or 'airbrushing'
marketing images never show unappealing features (or intangibles like noise)
many agents won't accept an application without you inspecting the home – this often narrows down your property options
you'll face break-lease costs if the property isn't right
you risk fake listing scams – identity details, bond and advance rent can all be stolen.
It's in your best interests to view any property you intend leasing before applying – even a trusted person inspecting for you may overlook things that are a deal-breaker for you!
At We Love Rentals experience tells us that disappointment is more likely when a lease is signed "sight unseen", which is why we don't offer the service at the agency and a tenant must view the property to apply.
The cost of professional help, or a quick trip to inspect a short-list of properties, may be well worthwhile to avoid expensive break lease costs and the inconvenience of starting over if a property isn't what it seems.
Signing a 'Sight Unseen' Lease
If you decide to sign a lease 'sight unseen' these precautions can help you to avoid disappointment and drama:
use a relocation agent if you can afford to – they will view properties for you with a professional eye
ask for photos/videos of all areas of the property taken on a phone – these are more realistic than professional real estate photos
check room sizes on the floor plan
request strata by-laws and clarify rules about pets, smoking, etc.
ask in writing about issues past tenants have complained about e.g., outstanding repairs, phone signal, aircraft noise
use Google Maps/Satellite Images and WalkScore to check amenities/travel distances/walkability
for private rentals, search Landgate to verify the owner's name matches the person you're dealing with.
What Should I Do Next?
Before committing, consult a property manager.
The helpful, experienced team at We Love Rentals understand the pros and cons of renting when you are not in Perth or burdened with heavy work commitments. We personally do not offer this service, and if you want to know why we think it's best to view a property before applying see our WA property tenant applications page.
Would-be tenants seek our advice because we know the market back-to-front and can help with solutions!
Email us or call (08) 6254 6300 for friendly, professional advice.